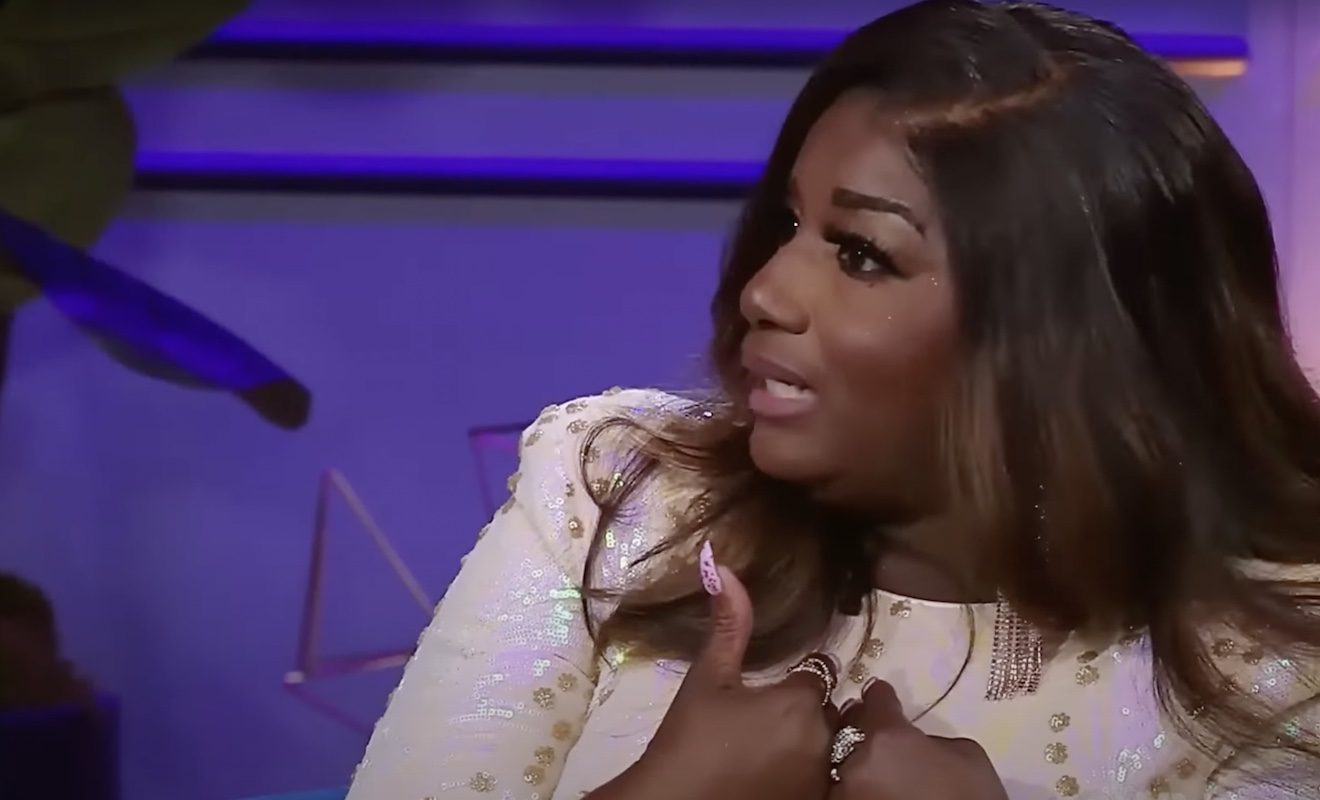 Miss Wanda has made controversial comments about Melody Shari and Martell Holt's children.
"Love & Marriage: Huntsville" mom Miss Wanda is easily one of the most controversial cast members. Many fans can appreciate Wanda's loyalty to her daughter LaTisha Scott. However, Wanda's critics still think she's taken things too far in multiple instances. LaTisha fell out with Melody Shari due to the cheating accusations made by Martell Holt. Martell didn't like that Marsau Scott joked about the longtime affair he had with Arionne Curry. So Martell clapped back by accusing Marsau of cheating with "20 different women." And when Melody didn't deny Martell's claims, it officially ended Melody and LaTisha's friendship. Miss Wanda has had an issue with Martell and Melody ever since.
In fact, Wanda makes her thoughts clear on social media often. So she's had some strong words for Melody and Martell a number of times. However, both felt like Miss Wanda crossed the line when her targets were their children instead.
On one occasion, Wanda told her social media followers that she didn't want her grandchildren to continue to play with the Holt kids. She worried they would be jealous of her granddaughter's long hair. And the Holt kids would possibly cut off the child's hair out of jealousy.
Well, Martell and Melody didn't appreciate Wanda's comments. Martell even confronted Wanda about the situation on the show. And he began to question why LaTisha and Marsau hadn't told Wanda to calm down with her social media antics.
Was Miss Wanda fired from LAMH?
At the height of Wanda's feud with Melody and Martell, she questioned the paternity of their youngest child. As the backlash began to trickle onto social media, Wanda said that she only said this in response to Melody revealing that Wanda's baby daddy was in her DMs.
Martell and Melody were furious. After Melody confronted Miss Wanda at the MaDonni reopening, violence nearly followed. So Martell, Melody, LaTisha, Marsau; as well as Kimmi Scott, and Maurice Scott had to have a sitdown to put it all on the table. And it was agreed that they would all tell their family members to not bring up any of the kids.
Wanda's actions haven't just resulted in tension between cast members. Some fans have actually called for Wanda to be fired from "Love & Marriage: Huntsville." They even created an online petition that amassed thousands of signatures. Regardless, Marsau said that fans shouldn't hold their breath. And Wanda would continue to film scenes with her family members.
It's now rumored Wanda hasn't been filming for the upcoming season of LAMH. YouTuber Hey Girl Hey made an interesting video recently. And it caught the attention of fans.
Hey Girl Hey said, "So it is being alleged that Wanda got put out of her grandson's birthday. LaTisha and Marsau threw their son MJ a birthday party at the end of January which they posted on their social media. And it's alleged that production was there filming when Wanda showed up and was asked to leave shortly after."
The YouTuber continued, "I don't know how long Wanda was there. But it's alleged production was not happy to see her. And Wanda was very upset and started using profanity in a fit of rage because she wasn't allowed to film."
Hey Girl Hey said the source is a credible one, "Now like I said, this is all alleged. But I did get this information from a very reliable source."