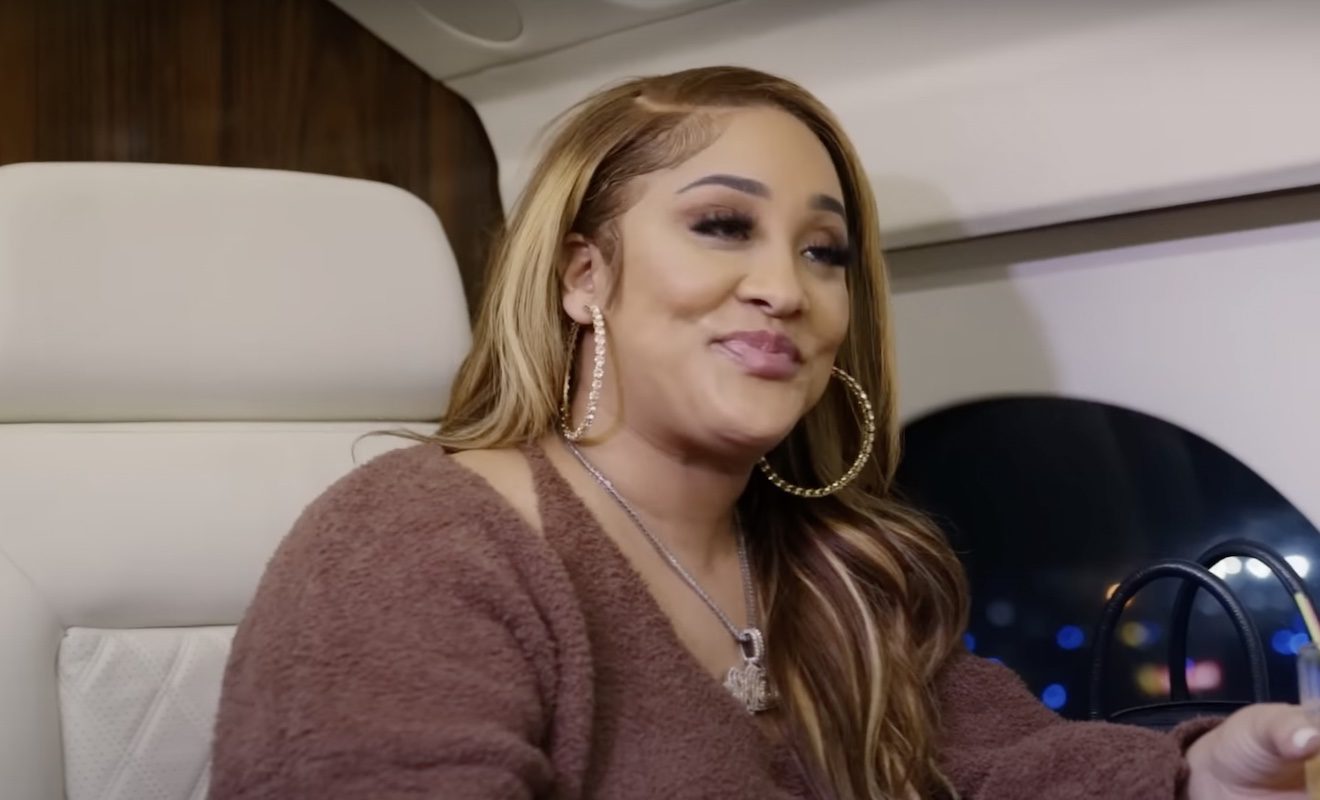 An altercation has a lot of people talking about the upcoming season of RHOP.
"Real Housewives of Potomac" fans may be looking forward to the upcoming season as a result of the recent news surrounding the show. Days ago, it was confirmed that some drama went down. Apparently, Gizelle Bryant and Ashley Darby collaborated on an activewear line. They invited cast members to a launch party for said collaboration. And at some point, an altercation took place. As we reported, Ashley's friend Deborah Williams and Wendy Osefo's friend Keiana Stewart ended up brawling. TMZ and other media outlets got access to the footage and the clips went viral on social media. In the video, it seemed as if Candiace Dillard Bassett and Deborah exchanged words. At some point, Deborah seemingly threw a drink in Candiace's direction. Keiana got involved and seconds later, she and Deborah were scrapping while everyone else began to panic.
Eventually, the two women were broken up. But there has been a lot of commentary surrounding the altercation due to the show's history. Gizelle got angry with Monique Samuels as a result of her assaulting Candiace during Season 5. In fact, Gizelle said that they always tried to "stay above the stereotypes" when they film. However, Monique ruined that when she put her hands on Candiace. So Gizelle no longer wanted to be around Monique. She even hired a bodyguard because she "feared" for her safety.
Natalie Nunn had something to say amid the ongoing backlash she receives for "Baddies."
The following season, Candiace and Mia Thornton had a heated moment in which they threw lettuce at each other. Their beef began because Mia shaded Candiace's "Drive Back" music video. And she said it gave off "low budget" vibes. Then in Season 7, Mia assaulted Wendy after they argued over Wendy's failed business collaboration with Peter Thomas. The blowup resulted in Mia throwing a drink at Wendy and hitting her with a purse.
Some RHOP fans feel like the show has lost its way and it's now comparable to the likes of Zeus Network's "Baddies." Interestingly enough, "Bad Girls Club" veteran and "Baddies" creator Natalie Nunn may agree. In fact, she recently pointed out that she and her co-workers receive a lot of backlash for fighting on television. But the women on RHOP are much older and still getting violent in front of the cameras. And she thinks that is much worse.
A Twitter user wrote, "Chile!!! #RHOP is turning into #BaddiesWest where's @missnatalienunn?"
Natalie responded, "And they're like 50 and ppl have something to say about us in our 30s arguing and fighting lol."
You can check out the screenshot here.