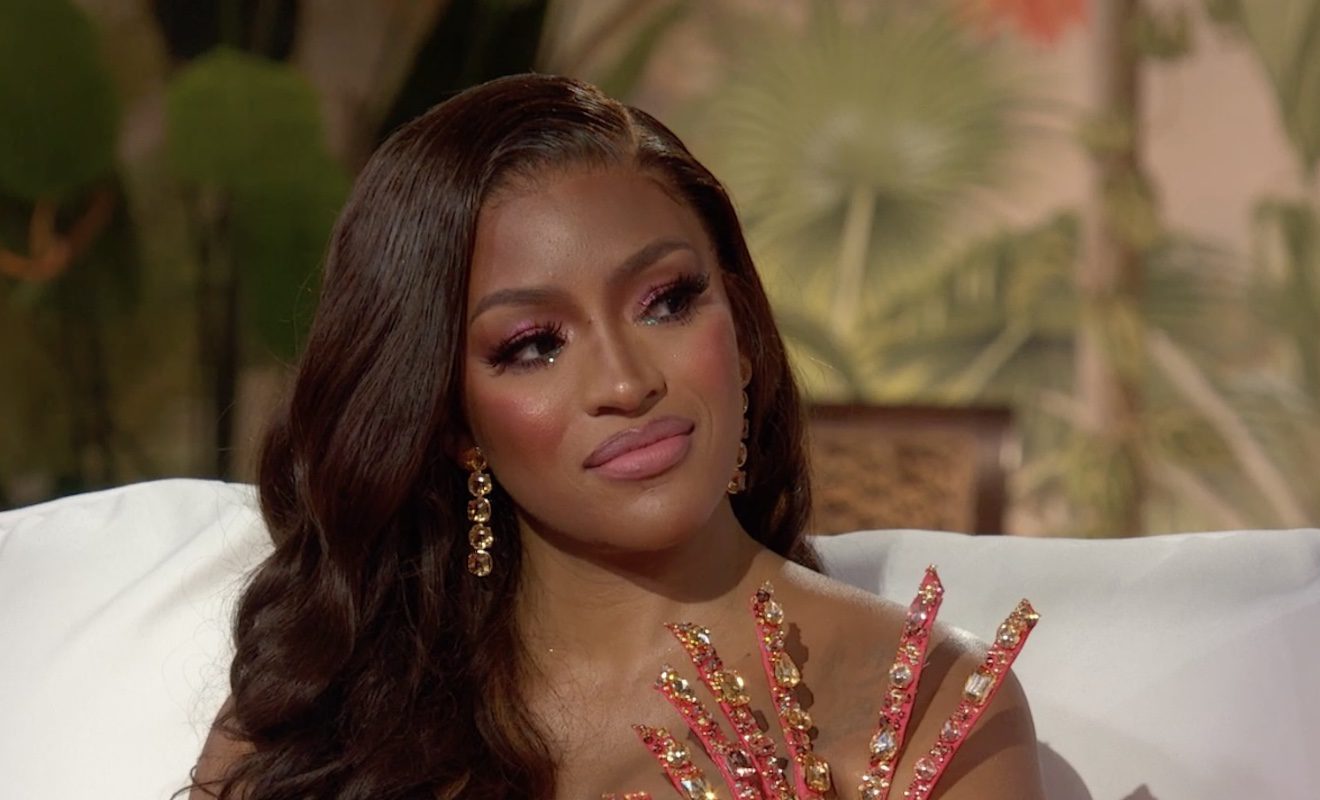 Drew Sidora has been open about her strained marriage.
"Real Housewives of Atlanta" couple Drew Sidora and Ralph Pittman have called it quits. Fans are aware that they had problems in their marriage. During Drew's rookie season, she revealed that she and Ralph got into a huge argument one day. He then grabbed his keys and left for days. Ralph eventually returned. However, he wouldn't tell Drew where he went off to for months. Fans and cast members felt like this was a disrespectful thing for Ralph to do. However, it was the recent season that resulted in even more backlash for Ralph. It started with Drew expressing that she had concerns about one of Ralph's former personal assistants.
Drew alleged that the woman texted Ralph about giving him a back massage. Apparently, she offered it to Ralph at an earlier time. And she joked that he should have taken her up on the offer once he started having backpains.
Then there was the date night Ralph planned for Drew. He surprised her with a candlelight dinner. But the mood of the evening changed when Drew put all her feelings out on the table. Ralph didn't appreciate Drew bringing up their past issues. And he told her she only deserves a Lunchable from him.
Drew Sidora accused Ralph Pittman of being abusive.
When Ralph was called out at the reunion for his treatment of Drew, he apologized to her. He also said he has to do a better job of showing how much he loves her on and off of the cameras. Interestingly enough, hours ago, it was confirmed that Ralph filed for divorce. Now Drew's team is talking. And they told People Magazine that Drew actually filed for divorce an hour before Ralph did.
The publication also went on to report that Drew's amended complaint included some serious accusations. Drew accused Ralph of being a "serial cheater" as well as an "adulterer." She even alleged that women have taunted her with incriminating texts and photos.
Drew's complaint also included abuse accusations. In the documents, Drew has accused Ralph of abusing her mentally and financially. And she alleged that there was a moment when Ralph became "physically aggressive" with her. According to TMZ, Drew alleged that Ralph grabbed her phone out of her hand. This allegedly led to her falling on the floor and Ralph telling her that it's his phone because he pays the bill.