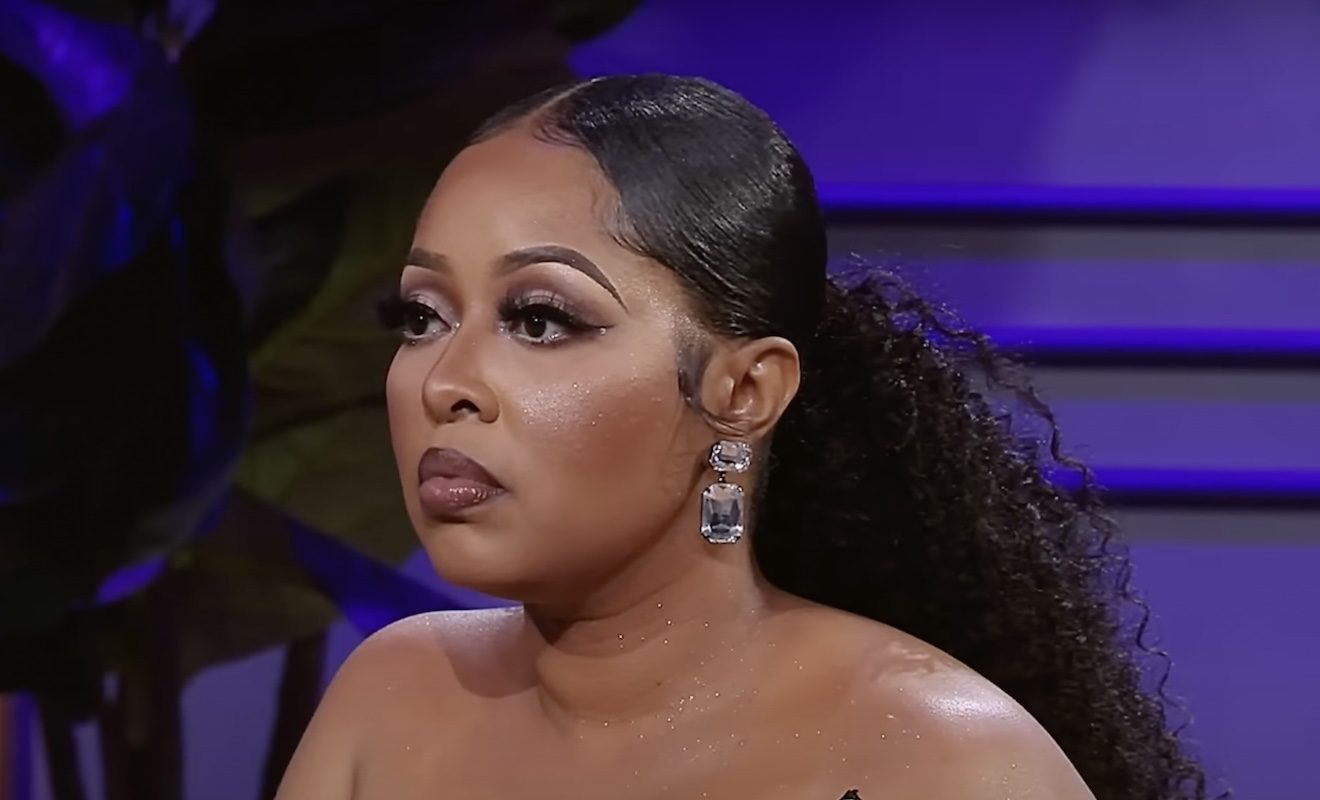 LAMH fans have been speculating about Destiny Payton's future on the show.
"Love & Marriage: Huntsville" star Destiny Payton was put in the hot seat during last season's reunion. Kimmi Scott said that she has struggled to film scenes with Destiny. The complaint was Kimmi and others don't feel like Destiny is open enough on the reality show. Kimmi said that this doesn't make any sense. So in an attempt to help Destiny out, Kimmi asked her personal things so Destiny could share more of her life. However, Kimmi and LAMH producers noted that Destiny still didn't meet expectations. Carlos King also chimed in. And he alleged that other producers have told him that Destiny is a hard cast member to work with.
Fans of the show have made similar complaints about Destiny on social media. In fact, some called her out at the height of her feud with Melody Shari. And they told Destiny that it just seemed as if she spent more time discussing Melody than her own life. In response, Destiny told these fans that she intended to share a lot more on the upcoming season.
Interestingly enough, Carlos' recent comments about his cast members resulted in speculation about Destiny's future on the show. At the time, Carlos and others had a lot to say after Robyn Dixon's scandal became a hot topic. And Carlos said that Kimmi's breast cancer journey made him realize that it's disrespectful to have cast members who aren't willing to be as transparent. He pointed out how brave it is for Kimmi to share so much during such a difficult time in her life.
Destiny Payton wasn't included in the latest LAMH promo.
Carlos also said that he respects the transparency of all the Scotts, and he believes that Melody and Martell's decision to be open about their marriage woes is what made the show a massive success.
While Carlos was on his podcast and YouTube channel, he said that he's moving differently now amid Kimmi's situation. And certain people are no longer on his show because they weren't willing to be real. This comes after Destiny has been accused of not sharing enough about her split from La'Berrick Williams. So LAMH fans began to suspect that Destiny may have been fired from the show.
Well, the speculation just got stronger. Hours ago, OWN released the promo for the upcoming season of "Love & Marriage: Huntsville." Fans instantly noticed that Stormi Steele, Courtney Beasley Tiffany Whitlow, and Louis Whitlow were all included. However, Destiny was left out.
LAMH returns April 8 at 8/7 c on OWN.
View this post on Instagram