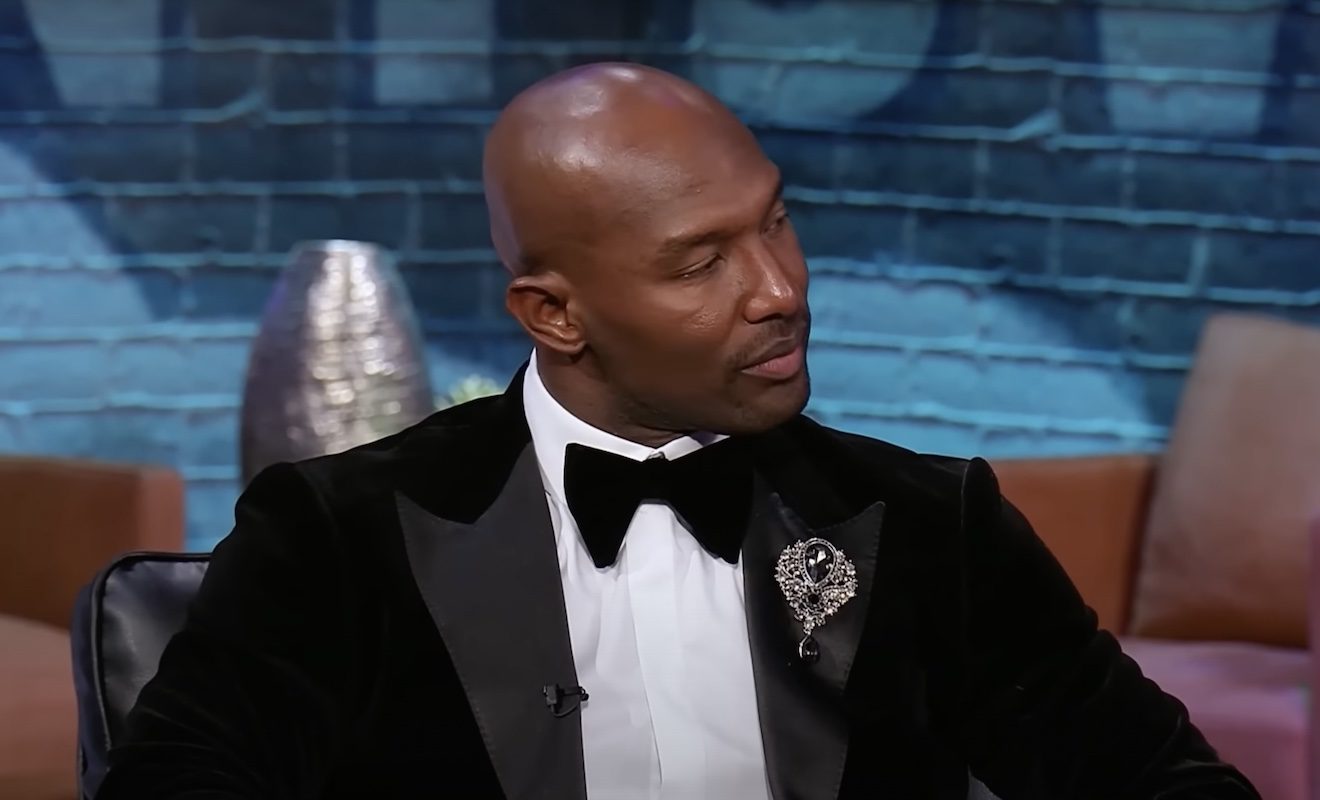 Melody Shari has washed her hands of certain friendships on LAMH.
"Love & Marriage: Huntsville" fans had a lot to say about Part 2 of the reunion. As we reported, LaTisha Scott addressed the scandalous photo she discovered on Marsau Scott's phone. She and her cousin Keke confirmed that the photo was sent by another woman. And she didn't have any clothes on. While LaTisha attempted to downplay the situation, fans and other cast members looked a bit uncomfortable.
Marsau was vocal when it was time for Carlos King to put Melody Shari in the hot seat. He interjected as Melody was addressing her blowup with Miss Wanda. Marsau asked Melody if she's even been accountable for anything since being on the show. Interestingly enough, a YouTuber took on his challenge and showed moments of Melody doing this in past episodes.
There were also moments when Martell Holt pointed out what he feels are biases held within the group. He thinks that he and Melody's children aren't given the same protections as the other kids. And he asked Carlos why Miss Wanda wasn't called out the first time she came for the Holt kids. Of course, he also took issue with the Scotts attempting to place some blame on him and Melody for Wanda doubting their daughter's paternity.
Melody peeped all of this as well. And she made it clear that it's just proof that it's impossible for the group to actually move forward with each other. She also feels LaTisha makes the most excuses when it comes to Wanda's choices.
Carlos King believes LAMH can't survive without the original 6 making peace.
The reunion was just another sign of how strained the cast relationships are currently. Melody flat-out told Carlos that she is over it. And she is done trying. As it stands, the only Scott she gets along with is Kimmi Scott.  She values their friendship and Kimmi confirmed she does as well.
Well, Carlos thinks it's imperative that the core 6 finds a way to move forward.
He discussed this on his YouTube channel with Dustin Ross. Dustin mentioned that he enjoys the scenes with the core 6. Carlos said, "In order for this show to survive, and I'll go on record saying this cause I said this to them, there has to be a level of community amongst the cast. And we all, including me when I met them, we all fell in love with how the original 6 were as a collective. One thing I know about producing reality TV is relationships go like this (uses his hand to make an up and down gesture)."
"And I had to go down to Huntsville because everything you're saying, I had to say to the cast to their face. As we are filming this new season, the goal is let's figure out a way where everybody can come back. And let's see the steps with that because after the Madonni melee, to see the original 6 in that restaurant, they all got dressed up. They all looked gorgeous, they all spoke to each other, gave each other daps, cracked jokes. And obviously, Kimmi invited them over to her home to reveal she had cancer and they were all cracking jokes on their outfits," Carlos said.
Carlos King addressed his treatment of Destiny Payton.
Another hot topic was the segment Carlos had with Destiny Payton. He told her producers said she has been "difficult" to work with. Kimmi cosigned this. And she said she has tried to pull more out of Destiny but she hasn't been successful. But if Destiny isn't going to share more of her life, LAMH may not be the platform for her.
Carlos addressed this moment as well. "You can't come on this show and not expect to give as much as they are. And I had to ask Destiny those questions and be honest and listen, me and Destiny talk, we had a great conversation. She's also from Detroit, Dustin as we are. I love Destiny but again, these are my people and I had to be honest in turns of people have said you're difficult to work with. They have. My producers have said, 'We're trying.'"
He also noticed that some people tweeted that if Destiny being single is an issue, it should be an issue for Melody, too.
Carlos King said Melody Shari and Martell Holt have been too transparent to be fired.
This was nonsense in Carlos' opinion.
Carlos said, "I saw some people tweet tonight, well Melody don't have it either. Let me tell y'all something, this is me keeping it real."
He continued, "The show was called 'Love & Marriage: Huntsville'…let me back up. The show is called 'Love & Marriage' because of the Holts, the Scotts, and the Scotts 2.0. Melody doesn't have to be in love for the rest of her **** life because, at the end of the day, this show got jumped off because of that story."
Carlos expounded, "When Martell and Mel got a divorce, Martell called me and said, 'Am I off the show now?' And I said, 'Why would you be off of the show?' He said, 'Because ain't that what happens when people divorce, the men they leave? They get fired?' And I said, 'No! We wanna follow the continuation of your real life.' And that's what I mean by that."
He also gave the other original 6 cast members their props for their contributions to the show's successful foundation. "So I was not trying to be shady towards Destiny. It was more so, Melody and Martell can be single until the end of time. They started the foundation along with Marsau, Kimmi, Tisha, and Maurice. And at the end of the day, if you wanna be on 'Love & Marriage: Huntsville,' DC, or any city God blesses us with, you're gonna have to follow the same narrative of, you have to do whatever it takes to give your real life. Cause that's the only way you're gonna have staying power on the show."