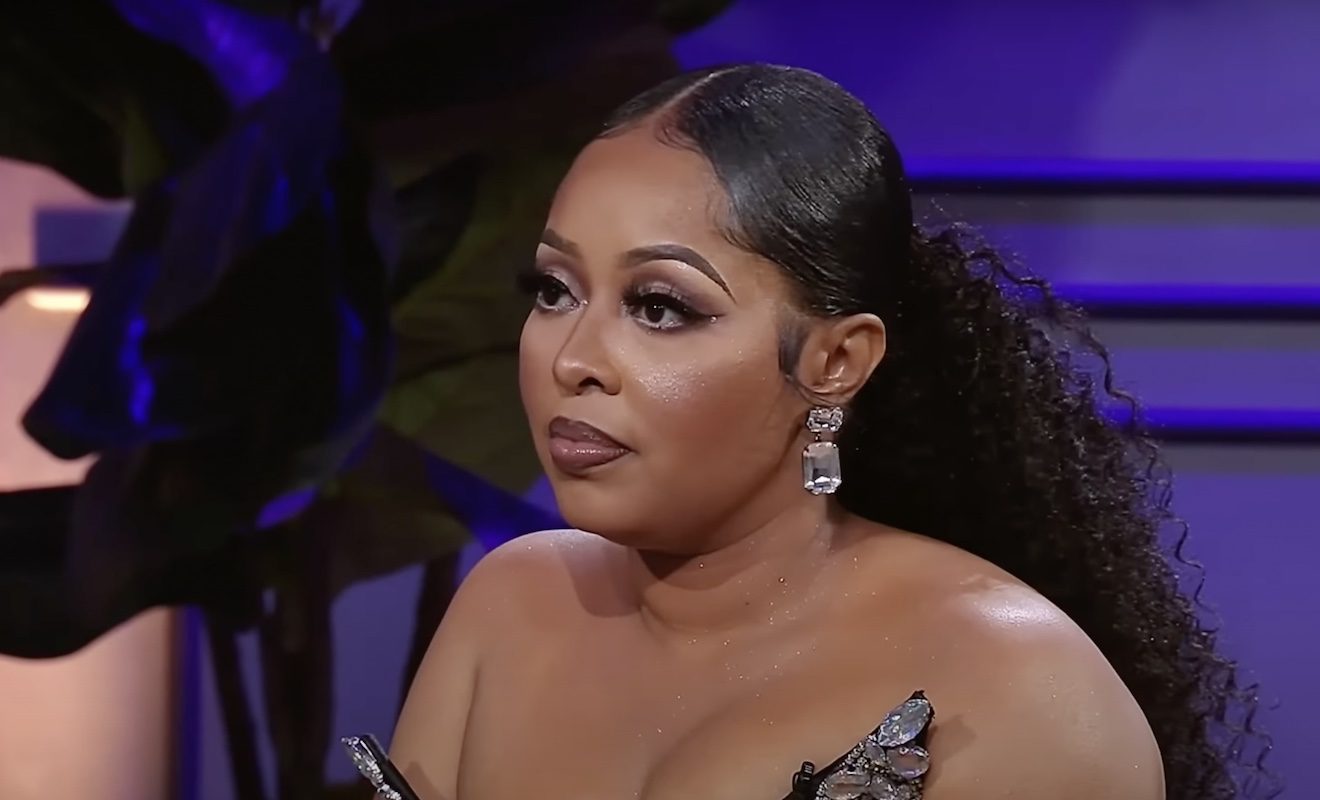 Destiny Payton was called out at the LAMH reunion.
"Love & Marriage: Huntsville" star Destiny Payton was put in the hot seat during the reunion for the latest season. Carlos King said that other producers complained that Destiny is hard to work with. Kimmi Scott also spoke up and confirmed that she feels the same way. In fact, Kimmi said that she has tried to get Destiny to open up more in scenes. However, Kimmi has not been successful. So this has been frustrating for Kimmi because she honestly does like Destiny. But since Destiny has expressed her desire to remain private, Kimmi thinks it's important everyone understands that LAMH isn't the right platform for privacy.
Some LAMH fans have had similar complaints about Destiny on social media. In fact, they have accused her of not being transparent and using her feud with Melody Shari to deflect. Another popular complaint was that Destiny still has not really explained why her marriage to La' Berrick Williams failed.
Regardless, Destiny did confirm that she found love with another man. She plans to show a lot more about her personal life during the upcoming season of "Love & Marriage: Huntsville." Destiny even said that some of the emotional moments that she filmed were not shown in any of the episodes that aired. So she kind of felt like the criticism isn't exactly fair. Kimmi disagreed with this perspective. And she told Destiny that they all have to deal with the footage they film not making it into episodes.
Carlos King is fed up.
Well, Carlos had a lot to say about Kimmi and the importance of reality stars being open on his YouTube channel.
"I have never in my decade-long career worked with a woman, who still is going through a challenging health issue but still show…Kimmi showed up to work. We filmed for 15 hours! Kimmi did not ask for a break. Kimmi did not say anything about, 'Can we move along?' She never once said, 'I don't know if I'm gonna show up.' Kimmi showed up," Carlos said.
He continued, "So how dare you and this is no one in particularly, it's to every reality star. How dare you, dare you, sit up here and tell production, 'Well I don't wanna talk about that because it's too close to home.' Get the **** off the show! And I'm saying it like that. Get off the show! Kimberly Scott showed everybody if I can do it, there's no excuse for nan one of y'all."
Carlos is over it, "Leave us alone. We're tired, we're bored. And we don't wanna see none of it and if you don't wanna do it, get off of the show. Stay at home, watch Sherri Shepherd, cause you got time at 11 am to do it. And don't bother us."
You can listen to the clip in the video below.