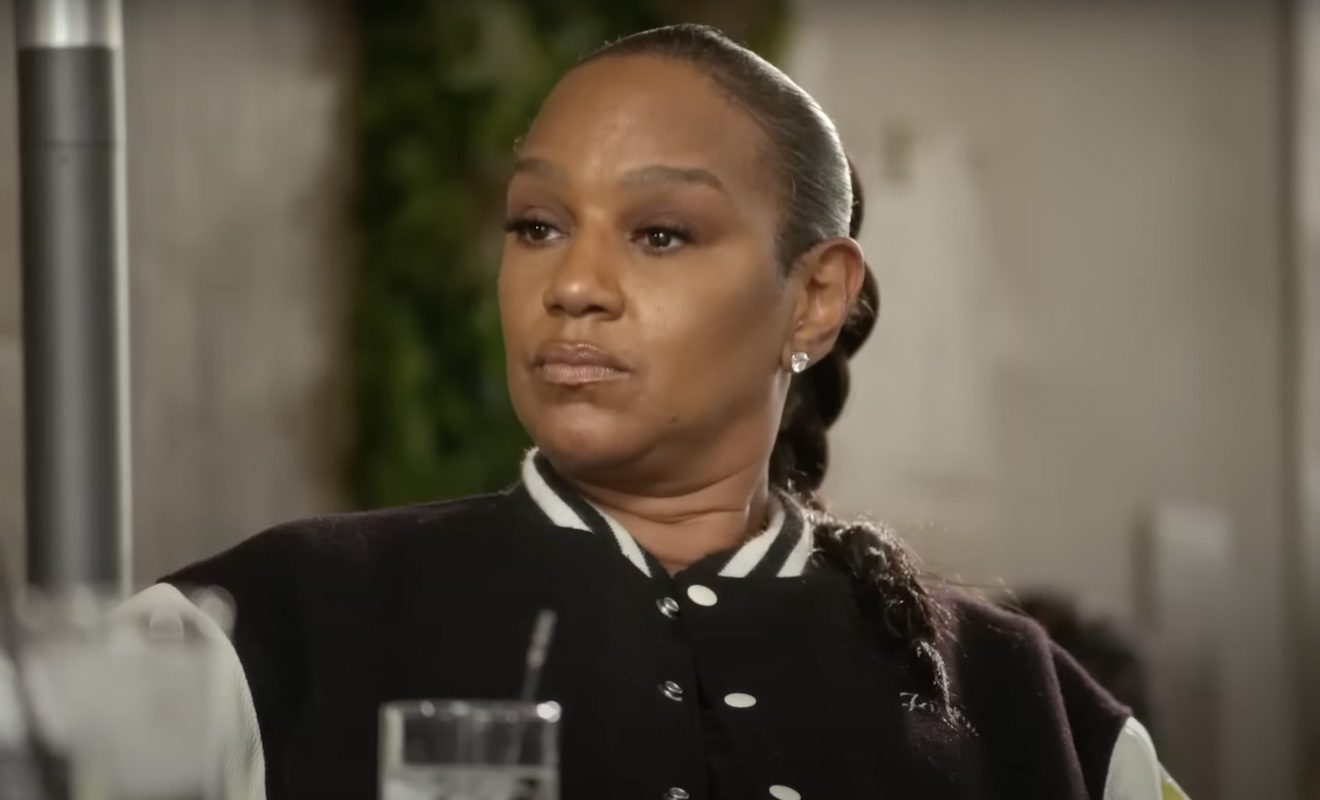 Jackie Christie and Jennifer Williams just cannot get along.
"Basketball Wives" stars Jennifer Williams and Jackie Christie have been clashing plenty during the current season. Jennifer feels like the tension just came from out of nowhere. However, Jackie says she was offended by comments Jennifer made about her open house listing. Jackie is passionate about her real estate career. So she didn't like it when Jennifer told her that the "white women on Selling Sunset" have better listings. Jackie said Jennifer was trying to put her down. And she got even by showing off her own runway walk while Jennifer was modeling in a fashion show. At the time, Jackie originally said that she didn't like that Jennifer did not come to her for advice about how to put together a show for her hair line.
Although it seemed as if Jennifer and Jackie were able to hash things out over the real estate comment, Jennifer and Jackie clashed again on the recent episode. Jennifer was upset that Jackie booked her a deluxe room instead of a suite. Considering the recent situation, Jennifer was convinced that Jackie booked her a deluxe room to be spiteful. So she promptly called Jackie to chew her out about the room. And Jackie was furious about the way Jennifer approached the conversation. Before the episode ended, Jackie said she was on her way to "clown" Jennifer.
Some "Basketball Wives" fans agreed that Jackie was being messy when she booked the deluxe room. However, some fans felt like Jennifer's reaction to the room was ridiculous and reeks of elitism.
Jackie Christie is fed up.
Well, things get even messier between Jackie and Jennifer on the recent episode. They even get in each other's faces at one point, too.
In the trailer, Jackie tells Jennifer, "You don't come here talking bout nobody hating on you!" She continues, "****, get your **** and get out!"
Jackie later tells the other women that she is done with Jennifer, "I know I told y'all we would not discuss in my home…cause I don't bring bad energy here, the whole thing with Jen…But the ***** can kiss my ***."
Interestingly enough, Jennifer and Jackie aren't the only ones having tension in the group. DJ Duffey and Brandi Maxiell are also struggling to get along these days. Duffey believes the issue is she remained cool with Malaysia Pargo after she fell out with Brandi. So it looked shady when Duffey reposted Malaysia's Instagram post. However, Duffey reposted it because Malaysia was promoting her bands.
When Brittish Williams called Duffey out about the post, Duffey was not having it. She said she really appreciated that Malaysia promoted her business for free. And she didn't owe Brandi any loyalty after she shaded her about going to couples counseling.
Well, Duffey's words got back to Brandi. And she confronts Duffey on the upcoming episode. In the trailer, Brandi says, "For you to say to her that you don't owe me no loyalty, that cut me deep." She adds, "I will forgive you but I won't forget what you said."
View this post on Instagram