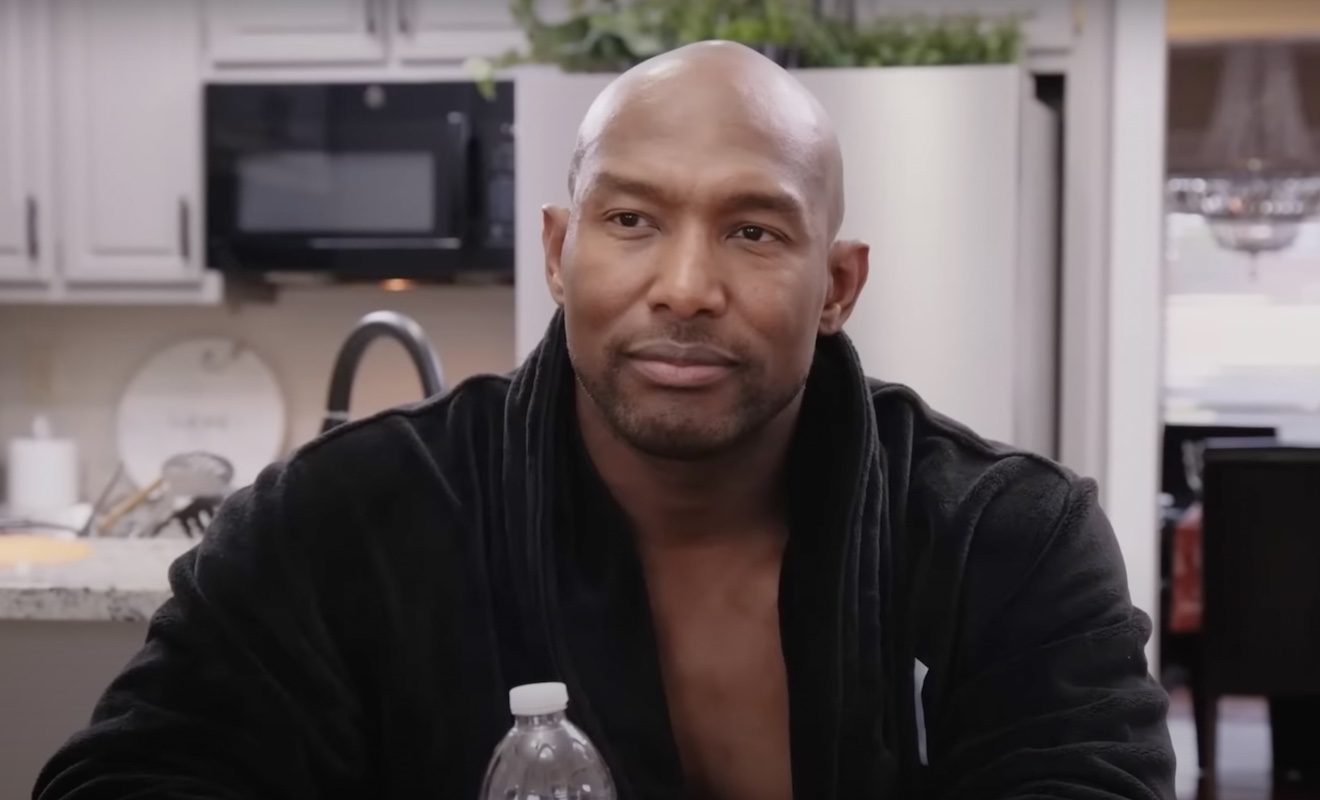 Melody Shari and Martell Holt's custody issues are playing out in court and LAMH.
"Love & Marriage: Huntsville" stars Melody Shari and Martell Holt's divorce was a hot topic on the show. It was a very controversial situation because Martell impregnated his longtime mistress, Arionne Curry. Melody confirmed the news during an Instagram Live session. And to no surprise, the drama played out on the show as the former couple clashed while co-parenting. It was clear that co-parenting could become even messier than the divorce itself. Martell complained about Melody's work schedule. He accused her of having "20-something" different babysitters. Melody denied this. She also alleged that Martell has a problem with her brother watching the kids. And she suspected that Martell is being homophobic since her brother is a gay man.
Regardless, Martell didn't think he was out of line with the request. He also went on to say that Melody should call him before she leaves town to give him first dibs at babysitting their children. Melody thought Martell's requests were absurd. And she also concluded that this is all about him trying to maintain some type of control over her even though their marriage ended a couple of years ago.
After Melody made it clear that Martell's requests would not be met, he told her he would file for full custody. They have been in court since.
Martell Holt may not be getting the results he wanted in court.
Interestingly enough, OWN posted a clip of an extended and exclusive scene on YouTube. It was apparently filmed during Martell's conversation with his mother Miss Marlene.
He told her, "We went to court. And I asked for us to have a mediation." Martell continued, "I just asked for 6 simple things like no men watching the kids. If you fly out of town, make sure you call me before you call any other babysitter. Give me first right. And I'm gonna do the same thing."
Marlene responded, "At least you had called and you be willing to watch your kids. You got a lot of daddies out here who don't care about the kids."
Martell agreed, "If I was that type of father then she'd be trying to chase me down then if I was a dad that wasn't here. Then she'd try to chase me down. But she just said basically no and she said she wants full custody."
Marlene added, "She ain't want full custody at first."
He then clarified that he initiated the fight for full custody, "I know because I asked for full custody because I didn't like some of the things that she was doing. That's what prompted her to say now she wants full custody."
Martell added, "So we have to go to trial."
The legal battle has been expensive for Martell, "I tried to talk to her like let's come to an agreement. She don't even wanna do it. I'm like why not? Why do we need to go spend 40 – 50,000 dollars? My attorney sent me that 10,000 bill for 20-something days. I got mad at him. For 20-something days."
In a green screen interview, Martell had more to say, "When we were in court, I said that I'd rather go to mediation. So we could go ahead and resolve this instead of going to trial and things of that nature. To me, it's all unnecessary. Melody and her attorney objected to that. But the judge granted it to us or whatnot."
He continued, "I paid for mediation. I sent over my requests to Melody and her attorney. They stayed on it for about 30 or 40 minutes to only send back a request of she just wants full custody. What?! So I see there was no compromise. And so I told my attorney, we're not going back and forth. I left."