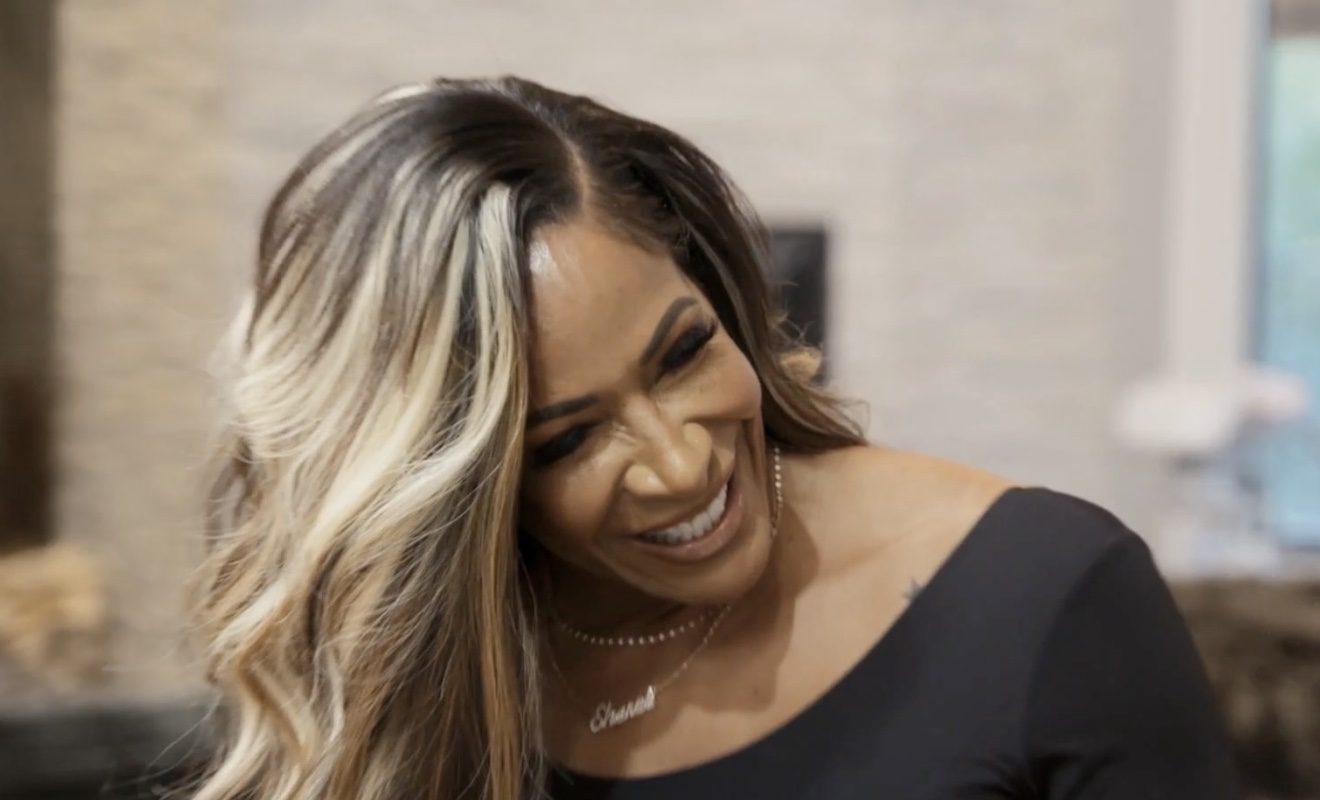 Martell Holt is already engaged in RHOA drama amid his romance with Sheree Whitfield.
"Real Housewives of Atlanta" fans have a lot to say about the Season 15 premiere. Sheree Whitfield officially brought on her current boo Martell Holt. The "Love & Marriage: Huntsville" star made it clear that he didn't appreciate the comments Kandi Burruss made about their relationship. As we reported, Kandi said that it just seems as if Martell could be dating Sheree for some extra TV time. She went on to say that Martell allegedly tried to do the same thing with another OWN reality star. Kandi later came to the conclusion that Sheree isn't being used but she's a willing participant in the ruse.
Martell fired back and dragged Todd Tucker into it. He told Sheree that Todd is the opportunist, not him. Martell didn't stop there. After Sheree said that Kandi and Todd would be at Aaron Ross' birthday party, Martell said that the couple better be "peaceful" in person because Kandi and Todd are short.
As the episode progressed, Kandi and Kenya Moore chatted with Monyetta Shaw regarding Martell. And it was alleged that Martell has been messing around with multiple women in Atlanta. Interestingly enough, Martell's former mistress and baby momma Arionne Curry has been vocal as well. She alleged that she is still intimate with Martell and Martell told her the romance with Sheree is just a storyline.
Arionne's comments resulted in Sheree throwing some shade on social media.
Kandi Burruss and Sheree Whitfield are no longer on good terms.
Well, Sheree's new target is Kandi. Hours ago, she came for Kandi on Twitter in response to an insult Kandi said about Martell.
Apparently, Sheree didn't like that Kandi said Martell is promiscuous and "community property." So she clapped back by tweeting, "Community service…community property..you should know former community **** 🤗 #RHOA #WhoGonCheckMeBoo."
Kandi responded after she caught wind of Sheree's tweet. She accused Sheree of doing the most to defend Martell in spite of his bad reputation.
She tweeted, "You sure be going hard for somebody who's been giving hard 🍆 to everybody… But go off Sis!🤣🤣🤣 #RHOA."