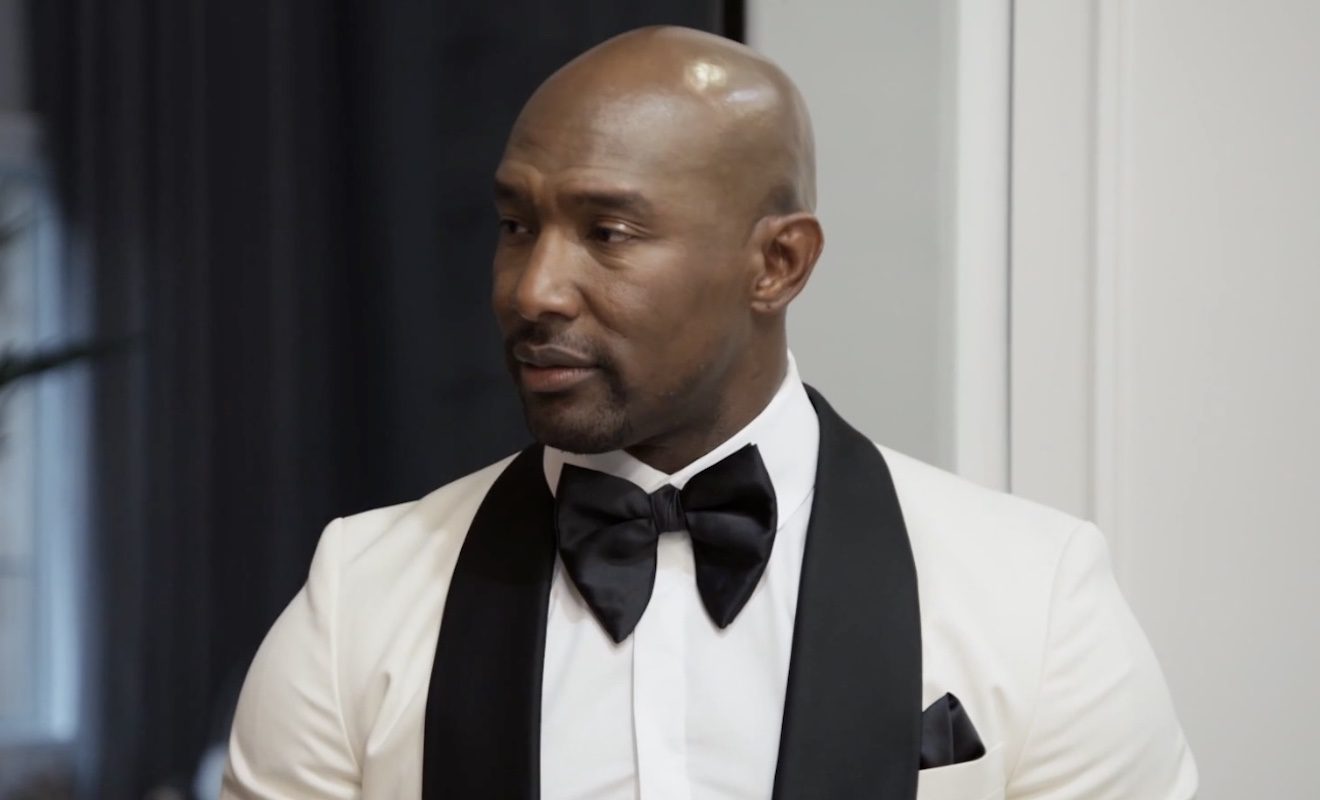 Sheree Whitfield and Martell Holt's romance will be highlighted on LAMH and RHOA.
"Real Housewives of Atlanta" star Sheree Whitfield became a hot topic in the press after her romance with Martell Holt was confirmed. Sheree has been dating the "Love & Marriage: Huntsville" star since last year. In fact, this has also been discussed on LAMH. Martell said that he has been enjoying his time with Sheree. However, his divorce was a dramatic and controversial one. So he said he wasn't in a rush to commit to any woman just yet. But in the meantime, he views Sheree as a good friend he likes spending time with. So Sheree has even hung out with Martell's LAMH costars. Overall, they have all supported the romance.
Well, two people who aren't fond of Sheree and Martell's romance are Kenya Moore and Kandi Burruss. Kenya knows very well what led to Martell's marriage to Melody Shari falling apart. And she's not convinced that he's gotten all his cheating ways out of his system. Plus, she alleged that Martell actually tried to get with her before things worked out with Sheree.
As for Kandi, she expressed that she wasn't certain that Martell wasn't trying to use Sheree to generate publicity. In fact, Kandi claimed that Martell allegedly tried to have a PR romance with another OWN reality star. Eventually, Kandi went on to say that the relationship could be a stunt that Sheree agreed to. Regardless, Kandi still viewed Martell as a possible opportunist.
Interestingly enough, Sheree and Martell discuss Kandi's comments on the season 15 premiere. And Martell says, "She said I was an opportunist."
He adds, "I guess she forgot what an opportunist was."
Sheree then asks, "What is it?" And Martell responds, "Your husband."
Drama ensues once Martell Holt makes his official RHOA debut.
Martell had more in the tank.
Sheree goes on to say that she doesn't think that Kandi and Todd Tucker will cause any problems at the upcoming birthday event Sanya Richards-Ross is throwing for Aaron Ross. She tells him, "I think they'll be respectful in person." In response, Martell says, "Aren't they like 3 ft tall, both of them? They better be got **** respectful."
Sheree also talks about her relationship with Martell in green screen interviews. And she says that she isn't worried about what he's done on LAMH.
"Despite what you see on TV, he's never shown me anything but respect. And I'm really happy that I didn't give up on love, that I left the door open."
RHOA returns this Sunday at 8/7 c on Bravo.