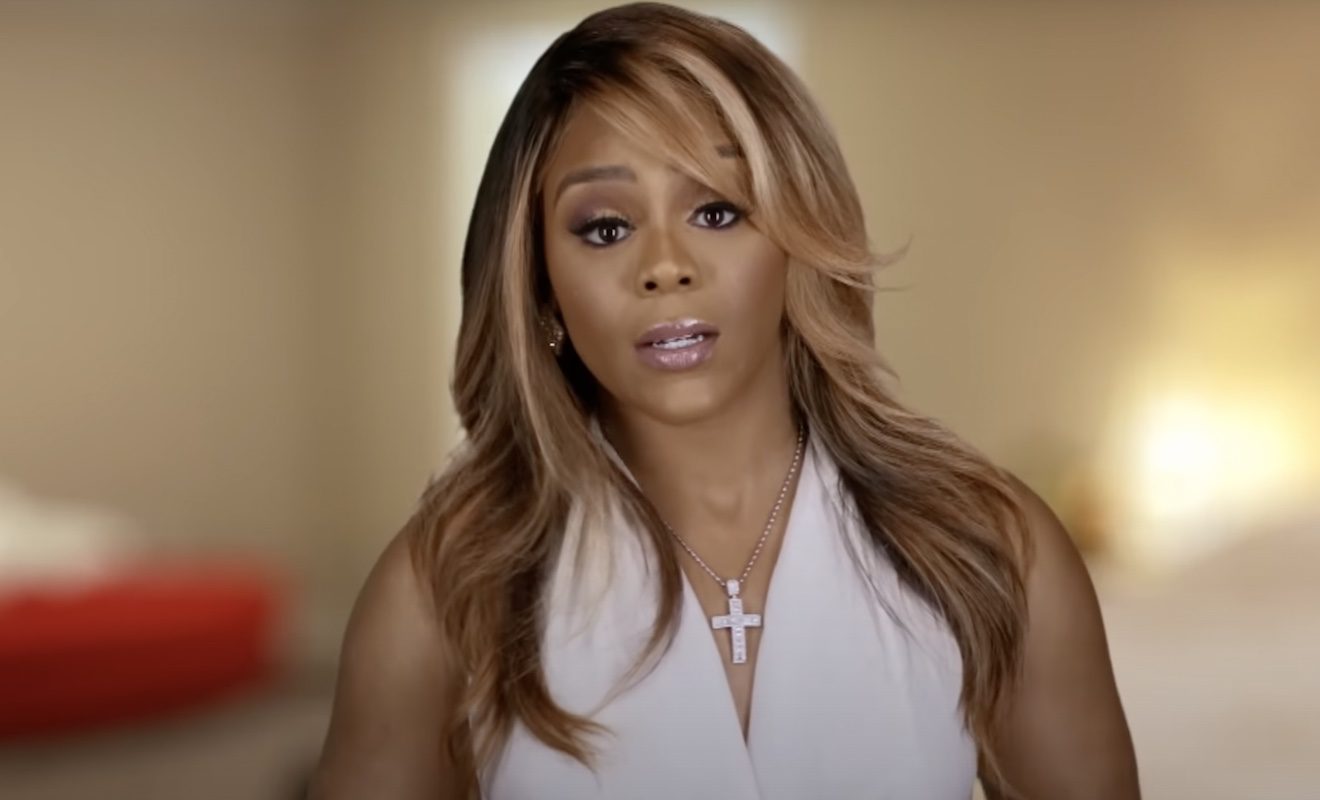 Yung Joc and Kendra Robinson's problems played out on LHHATL.
"Love And Hip Hop Atlanta" couple Kendra Robinson and Yung Joc went through a lot of drama during the recent season. As they were preparing to marry, there were a lot of rumors spreading around the cast. A friend of Spice's even alleged that she hooked up with Joc while Kendra was in the picture. However, Kendra and Joc had even bigger gossip to worry about. At the time, it was rumored that Joc fathered a child with another woman. And the woman was ready to drag Joc to court for child support. When Erica Mena and Bambi asked Kendra about the rumor, she acted as if she had never heard it before. However, she later revealed she's known about the situation for a long time.
It turned out Joc did have a child with another woman. Kendra was devastated. But she originally said that Joc impregnated the woman while they were on a break. However, she told her mother and brother a different version of events. And she said that Joc betrayed her. But they decided to work through the situation.
To no surprise, Kendra's loved ones had a lot of concerns. However, Kendra assured them that were moving forward. Regardless, her loved ones told her that she settled. And they feel she can do much better than Joc.
Kendra Robinson and Yung Joc's drama continued on 'Couples Retreat.'
Well, Joc and Kendra are still having issues. On the current season of "Couples Retreat," it seems as if things have worsened. In one scene, Joc even said it feels as if Kendra is embarrassed by him.
"Sometimes I feel like you feel like I'm an embarrassment to you."
Kendra responded, "Sometimes the **** you do is a ******* embarrassment to me, *****."
She went on to say that Joc thinks his actions are normal.
"You like to act like some of the stuff you put me through is normal and something that should be going on in a relationship. It's not Jasiel. You cannot make me feel like this stuff is normal! And if you're trying to get that out of this, it's not going to work! It's not normal!"
Yung Joc continues to clash with Kendra Robinson.
Joc is frustrated at this point and accused Kendra of living in the past, "Wait a minute. We've had this conversation and then everything is good. And then as soon as the cameras come on it's like, I'm not accountable no more. I don't mind saying what I'm saying off camera on camera. Feel me?"
He firmly believes that Kendra is fine with their marriage until the cameras come back around. In a green screen interview, Kendra said that Joc should be more accountable in public.
"Joc needs to be more accountable publicly than privately. It's when he's on his radio show or when he's on TV. He tries to blame the way he's being portrayed on somebody else or a TV camera. It's like naw partner. That is you. You did that."
Kendra and Joc's conversation turned into a major blowup. Joc even said that Kendra's behavior was not attractive at that moment. And Kenya clapped back, "**** you, *****! I can be by myself and better! What the **** is you talking about?!"
And Joc is done with the whole scene.
"Try it. That's your truth. That's who you are."
The episode ended with the couple walking away from each other. And Joc locked Kendra out of their bedroom.