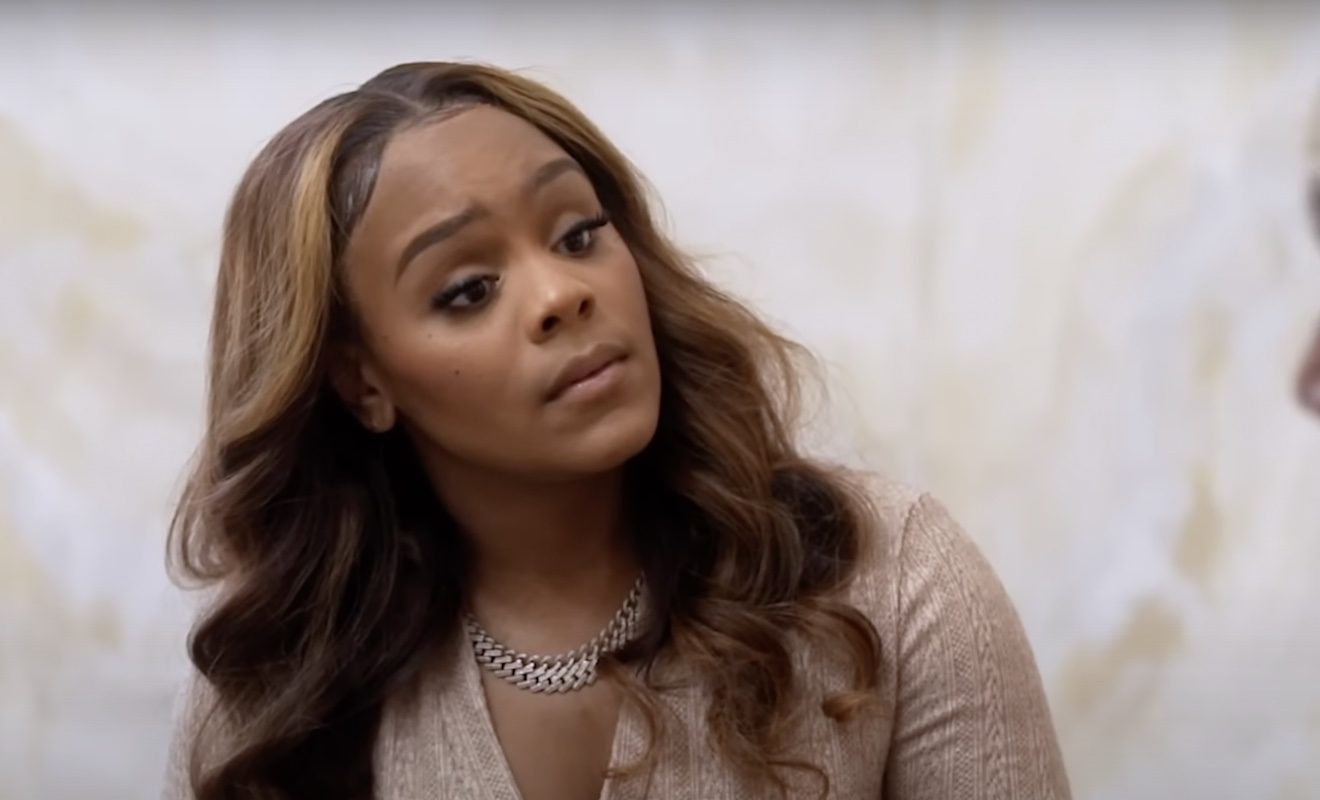 Kendra Robinson made a controversial revelation on LHHATL.
"Love And Hip Hop Atlanta" fans have a lot to say about the latest episode. The season has been scandalous because of the rumors surrounding Yung Joc. He and Kendra Robinson tied the knot. But as they prepared for their wedding, rumors made their way to their friend circle. One of Spice's friends, Meda, claimed she has hooked up with Joc on and off for years. When she was first asked when was the most recent tryst, she alleged that the last time they hooked up was in 2019. So the other ladies started to question if Joc had been unfaithful. Ultimately, they all decided not to say anything in fear that it would lead to the wedding not happening.
After Joc and Kendra made it official, Bambi and Erica Mena came clean with Kendra. They told her about the rumors about Joc and Meda. Plus, they told her that a woman was claiming that Joc recently had a baby with someone she knows. And Joc hasn't been doing his job for the child financially.
In response to being told this, Kendra broke down in tears. She also told them she would annul the marriage if she found out it was any truth to the gossip. However, when Kendra confronted Joc, she admitted that he already told her about the baby. And he impregnated the woman while they were broken up. Kendra also admitted that Joc had already told her he hooked up with Meda in the past. But not while they were together.
Well, the upcoming episode will be even messier. And it seems as if Meda now wants all of the smoke from Kendra.
Click next for the details.