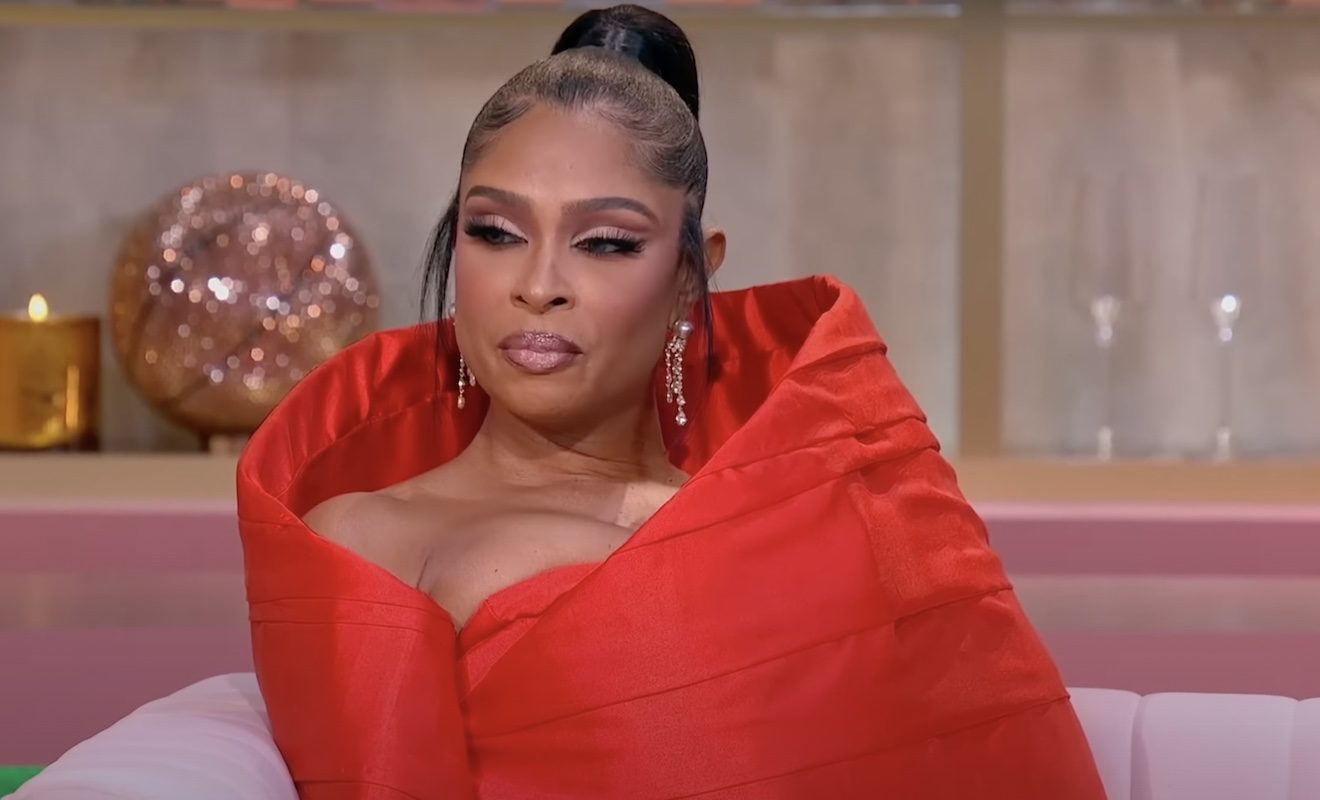 Malaysia Pargo exited "Basketball Wives" after Jennifer Williams made messy accusations.
Jennifer Williams just wrapped up another eventful season of "Basketball Wives." As we reported, she clashed plenty with Jackie Christie. Both women said that it came down to it being a respect issue. Jennifer doesn't believe Jackie respects her. And she's convinced that Jackie does things just to get under her skin. She said that the hotel situation that took place in Sacramento is proof of this behavior as well as the fashion show fallout. So she refused to back down to the fan backlash. She also told her critics that she was just standing up for herself and that the new version of herself would no longer allow disrespect.
Jackie said that Jennifer's criticism of her real estate listing was hurtful and disrespectful. So her actions at the fashion show were payback. In response, Jennifer said that Jackie should have just told her that the comments hurt her feelings. And their friendship at the time warranted that kind of transparency from Jackie.
Interestingly enough, Jennifer also clashed with Malaysia Pargo before she departed the show. Jennifer strongly believed Malaysia brought Zell Swag specifically to target her. So Jennifer got even. And she did so by accusing Malaysia of losing her Atlanta home via foreclosure. At the time, Malaysia was vocal about her co-parenting woes. And she accused her ex-husband Jannero Pargo of not doing his part financially.
Jennifer Williams remains critical of Malaysia Pargo's departure.
After Jennifer made the claim, Malaysia later met up with Jackie and DJ Duffey to confirm she was leaving the show. And she told them she had to go because she no longer wanted to be around the other women.
Some fans called out Jennifer for her treatment of Malaysia because they thought she was being insensitive. However, Jennifer made it clear at the reunion that she doesn't regret her actions because she's been in the hot seat before too.
Well, Jennifer doubled down on Twitter while agreeing with a fan of the show. The person tweeted, "Jen has had a drink thrown in her face, she's been slapped and had a chair thrown at her head. She showed up every season being hated and Malaysia can't handle a foreclosure rumor? Lol #BasketballWives #BasketballWivesreunion #bbwla"
In response, Jennifer tweeted, "And this is a fact! #basketballwivesreunion."
Check out the tweet here.