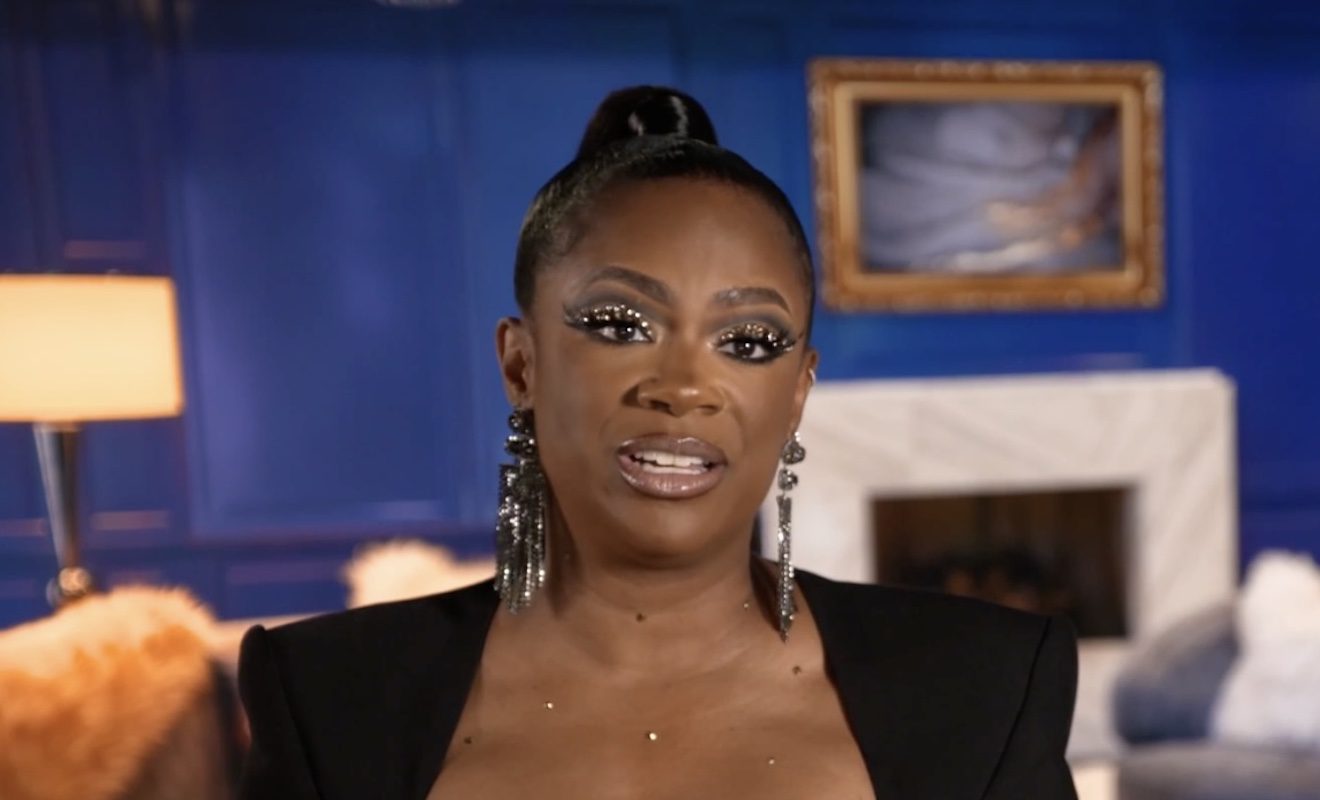 Kandi Burruss denied the latest allegation made by Marlo Hampton.
"Real Housewives of Atlanta" stars Kandi Burruss and Marlo Hampton are currently not on good terms. Marlo has been very critical of Kandi since she secured her peach. She even told Carlos King that her plan was to keep applying pressure on Kandi because she's been "coasting" too much on the show. Interestingly enough, Kandi was one of Marlo's biggest advocates for being granted peach holder status. Regardless, Marlo said she didn't owe Kandi any loyalty for backing up her transition into a main cast member. So she's been having plenty to say about Kandi in the latest episodes of RHOA. And she accused Kandi of not doing enough when her nephew was killed a couple of years ago. So this is why she was supposedly triggered by the Blaze Steak & Seafood incident.
Interestingly enough, Marlo made another comment that resulted in a lot of discussions on social media. She alleged that her nephew's killer was not only his roommate but someone he met while working at Old Lady Gang.
Well, Kandi wasn't featured in the episode. But she did make time to address Marlo's comments on the latest "Speak On It." And she said that what Marlo said is false.
Marlo Hampton went too far for a storyline in Kandi Burruss' opinion.
"She never mentioned anything about him meeting somebody at Old Lady Gang and then they having something to do with his death because that is not true. The person who killed him…I went, researched. I on pulled it up. I had Don Juan to pull it up because I was like why is she telling this story now? She's never told me this story before."
Kandi added, "I've never heard anything about her saying anything about that person being somebody that he met at Old Lady Gang."
She said what Marlo is doing is foul, "They showed the clip. Now all of a sudden, years later, she's making it seem like the person who killed him…she's trying to attach that person to me some kind of way. And I thought that was very foul of her."
Kandi also described Marlo as horrible, "I feel like you're horrible. I think it's horrible of you to use your family's trauma from two, three years ago now to bring it up on this show to give yourself a storyline."