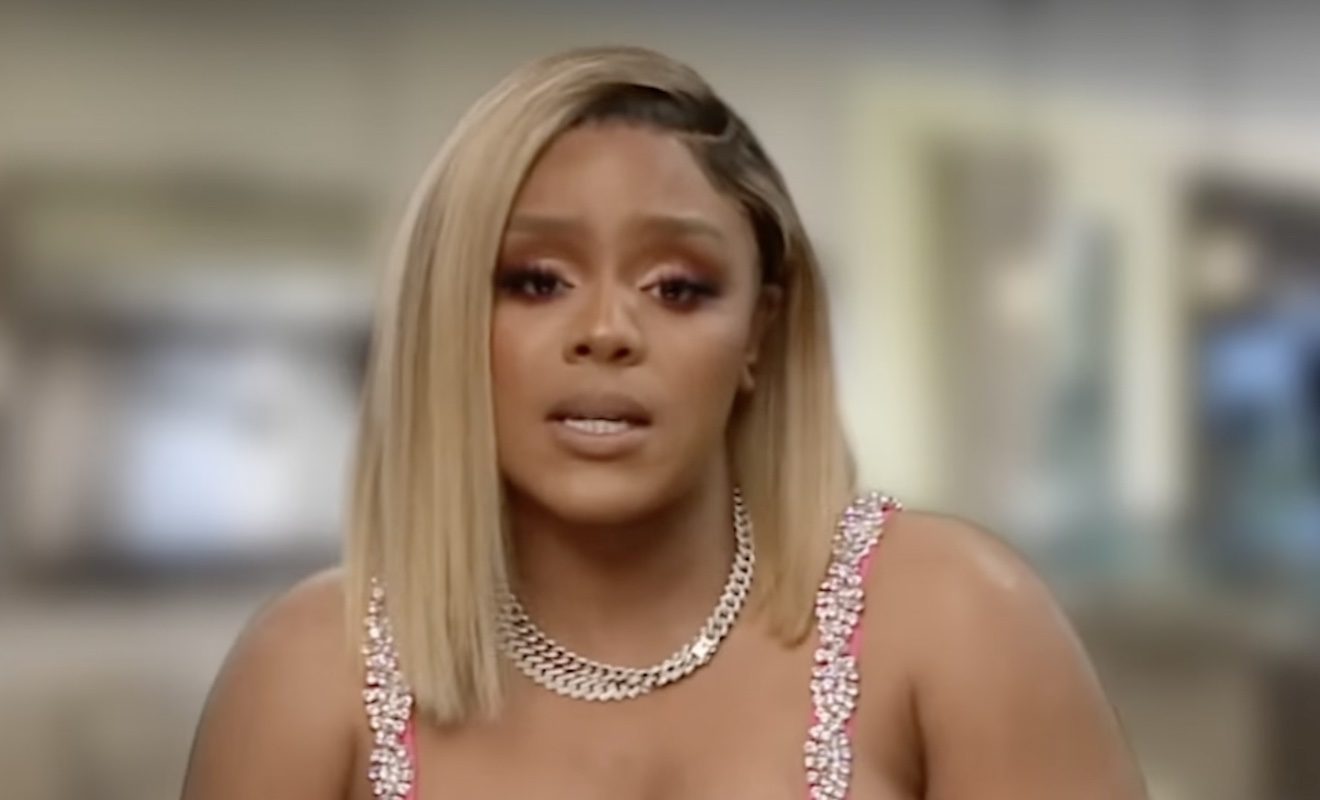 Yung Joc and Kendra Robinson's relationship is very controversial.
"Love And Hip Hop Atlanta" couple Kendra Robinson and Yung Joc's issues have played out on the show for years. On the latest season, Kendra struggled with coming to terms with the fact that Joc fathered a child with another woman. She was embarrassed by his actions. However, she and Joc agreed to work out their problems. But accusations made by one of Spice's friends only made that harder. So Kendra received a lot of criticism for staying with Joc from fans on social media. But the comments her loved ones made on the show probably stung much worse.
As we reported, Kendra's mother and brother were not happy to learn about the new developments involving Joc. They even told her that she deserved better. Regardless, Kendra told them that she and Joc were doing just fine. And they decided to leave the past behind them so their marriage could succeed.
Kendra has been struggling to move forward amid all the criticism. On the current season of "Couples Retreat," Joc said that he and Kendra have hit another obstacle in their romance. And it just seems as if Kendra is ashamed to be with him because she can't move on from the backlash she receives for staying with him. Joc also seemingly insinuated that he thinks Kendra switches up on him when the cameras are around.
As for Kendra, her biggest issue is it just feels as if Joc doesn't take full accountability for his actions. So this has made it hard for her to move on from past issues.
Speculation about a pregnancy isn't sitting well with Kendra Robinson.
Well, Kendra had something to say on Instagram recently. Apparently, she didn't like that some people were speculating that she could be pregnant.
In an Instagram post, Kendra wrote, "I am not pregnant yall, give it a rest. Idk if I want to have kids or not and that's totally ok. Im not rushing or forcing myself to have a baby because y'all crazy ***** want me to, or because that's just all y'all think a woman can do. I'm good with that, and so is my husband."
She continued, "Literally nobody else matters in this equation and in the discussion of my **** ovaries and eggs. Weirdos."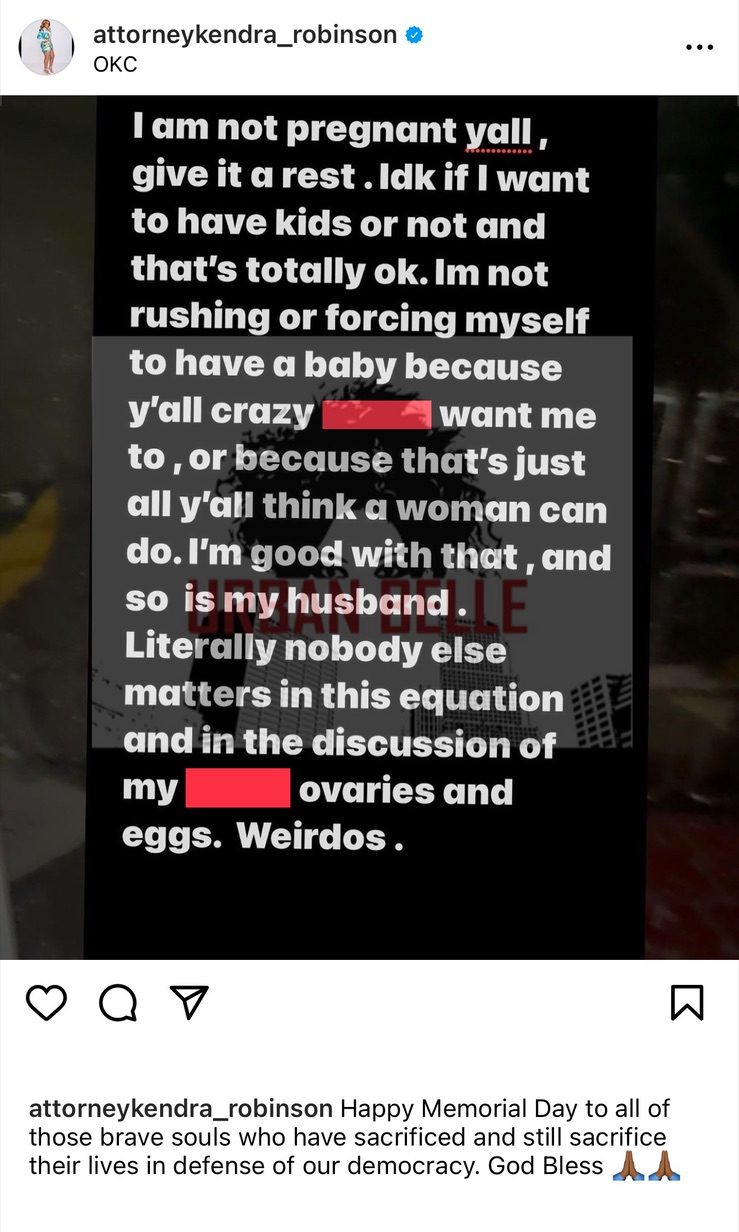 All of this comes after Kendra confirmed that she was pregnant at some point in her relationship with Joc, but she decided to not have the child.