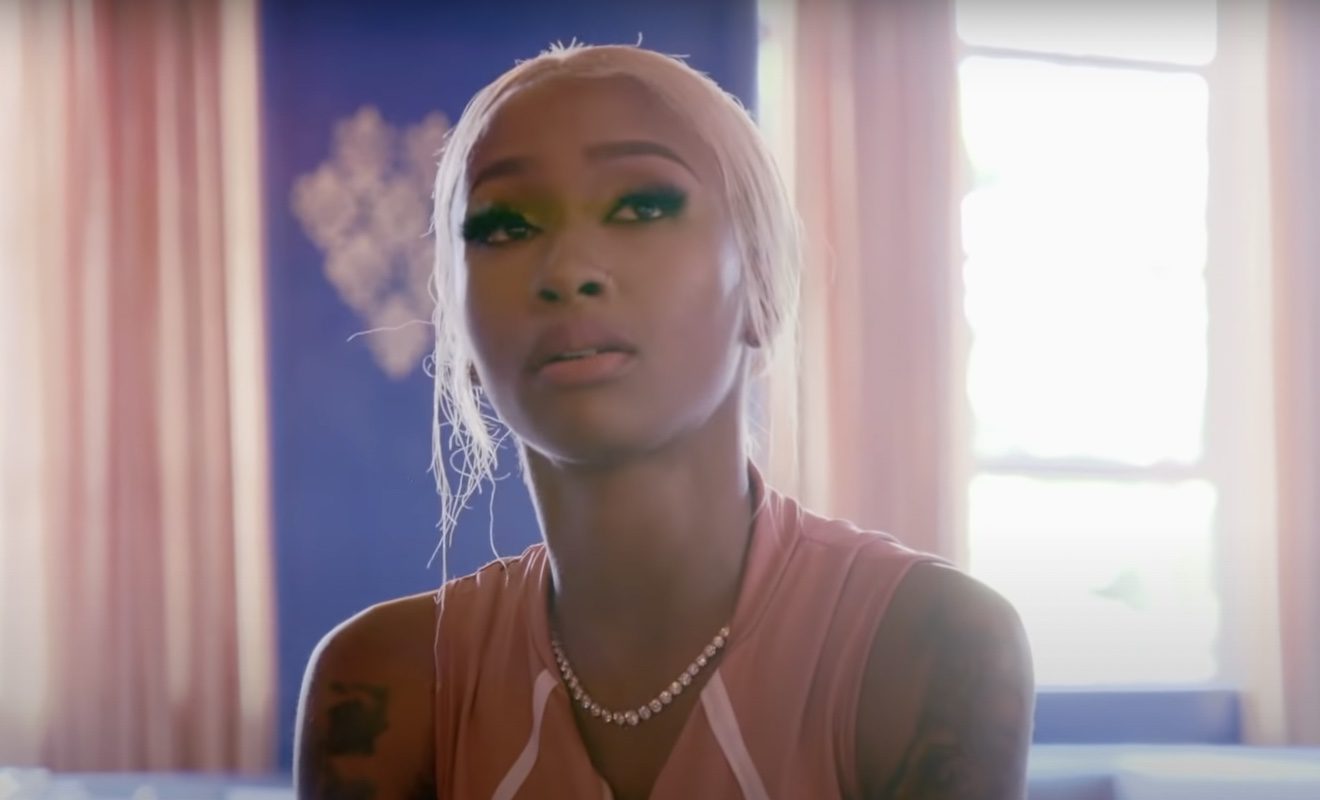 Scrappy and Diamond are receiving backlash for their reunion.
"Love And Hip Hop Atlanta" star Scrappy has been a hot topic on social media as of late. This is due to his split from Bambi. As we reported, Bambi and Scrappy were having a lot of issues in their marriage. Momma Dee only made things worse with her feud with Bambi. She dragged Bambi on social media multiple times. Things got so bad that Bambi wasn't interested in taking the kids to see Momma Dee. Momma Dee addressed their feud on "Love And Hip Hop Miami." And she said that she wishes Scrappy would have married Shay Johnson instead of Bambi.
Despite interference from Momma Dee, Bambi said it wasn't her beef with her mother-in-law that made her file for divorce. On the latest season of "Love And Hip Hop Atlanta," Bambi told Scrappy what made her leave. And she said his decision to get back in touch with his ex-girlfriend Diamond was the last straw.
Interestingly enough, Scrappy didn't deny that he was back in touch with Diamond. In fact, he defended his decision in a green screen interview. And he said that as a wife, Bambi was supposed to make him feel like "that guy." But she didn't. So he had to go somewhere else to get that.
Diamond is enjoying the attention.
Well, Scrappy and Diamond appeared on the red carpet together at the BET Awards. As a result, some people were critical of both on social media. And they accused Scrappy of having a horrible track record with women.
Scrappy has made it clear that he's focused on the check he gets from the show. And he doesn't care about the criticism as long as he's getting paid.
Apparently, Diamond has a similar mindset.
She addresses the social media backlash on Instagram Live.
Diamond said, "If anybody know me, that know me, I don't give a **** about what a ***** got to say…a ***** or a ***** *** *****. So the more y'all talk and the more eyes on me ain't gon do nothing but promote my ****. So please keep it coming."
She continued, "Yeah, ***** I'm up. You know anytime a ***** talk **** or a ***** talk **** bout me, I'm always gonna pop my ****. So, please. The sales have been increasing, the traffic has been increasing, I am truly thankful. I don't give a **** about a ***** ass thing. I don't give a ****."
Diamond once again said she is loving the attention, "But yeah, you know a ***** ain't never give a ****. I actually like the attention. You know a ***** been laying low for a minute. So I'm really about to pop my ****. I love all this attention I've been getting. I just ******* love it."
As for Scrappy, he told his Instagram followers that he is single and in a relationship with God.