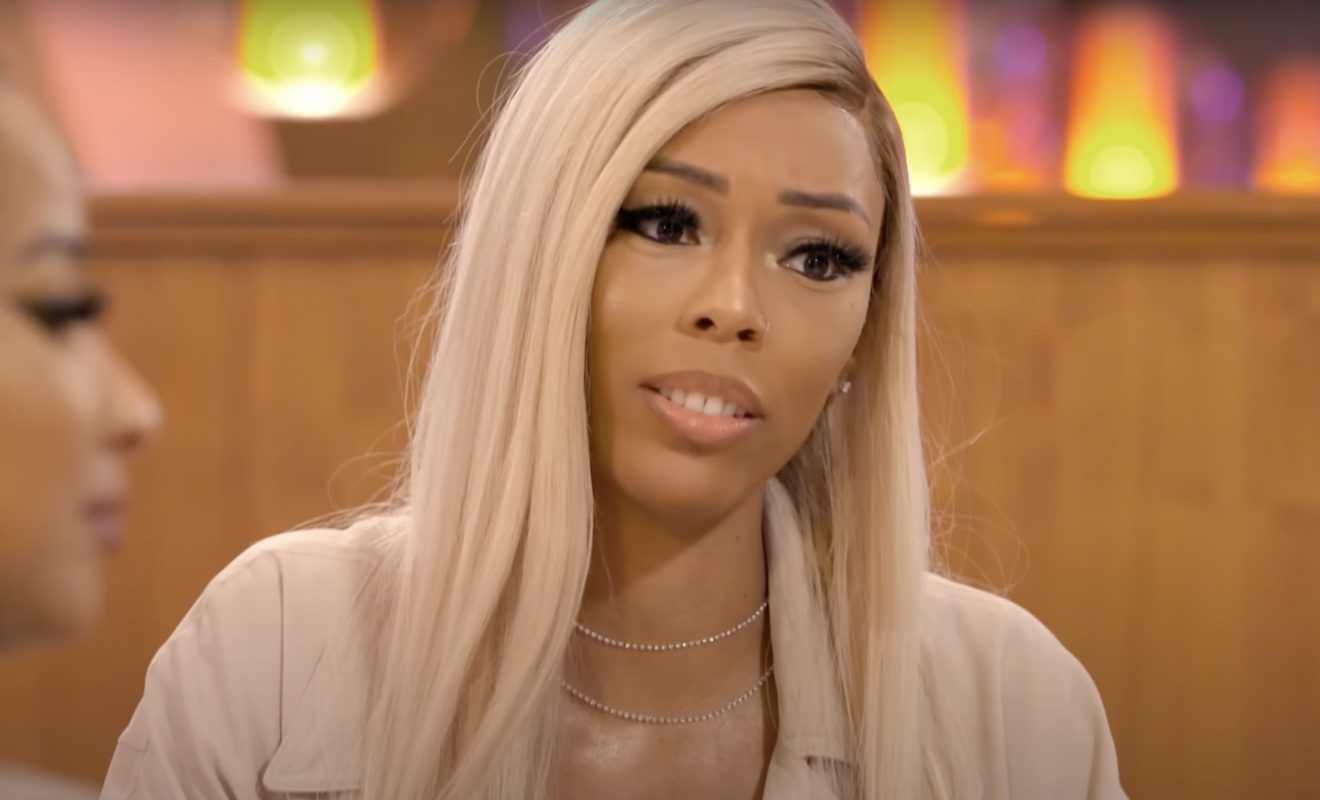 Bambi and Scrappy are over.
"Love And Hip Hop Atlanta" will return next week. Interestingly enough, fans have already gotten glimpses of the drama that went down while the cast filmed the new season. As we reported, Bambi and Scrappy's marriage is over. Scrappy said he felt like their relationship was strained so much due to Momma Dee's meddling. She has been vocal about her dislike of Bambi on social media, in interviews, as well as the show. When Momma Dee appeared on "Love And Hip Hop Miami," she said she wishes Scrappy would have married Shay Johnson. So Scrappy worried Bambi would leave him because of Momma Dee.
Well, it turns out Momma Dee may not have been the breaking point of Scrappy and Bambi's marriage after all. It may have been Scrappy's ex Diamond who was the last straw for Bambi.
MTV has released the trailer for the new season of "Love And Hip Hop Atlanta." In the video, Bambi and Scrappy are having a conversation about the state of their marriage. And Scrappy says, "You got a family or whatever but you don't want that family."
In response, Bambi says, "You was just in a person's DMs that you used to date."
Rumors about Scrappy and Diamond may be confirmed on the upcoming season of LHHATL.
The trailer then shows Scrappy and Diamond coming face to face. Momma Dee later tells someone that Diamond could be pregnant by Scrappy, "Bout a week ago she said she was waiting on her period."
At some point, Erica Mena has a conversation with Scrappy and he accuses Bambi of not fulfilling her duties as a wife.
"She never did no wife ****!"
Regardless of who blames who, Bambi later confirms that she is done with the marriage, "We are officially going through a divorce."
Erica Dixon runs up on Bambi.
Bambi's latest issues with Scrappy's baby momma Erica Dixon will also play out on the upcoming season. As we reported, Erica said that her co-parenting relationship with Scrappy and Bambi is pretty much nonexistent. And she's back to not being on good terms with either.
In the trailer, Bambi and Erica have a heated conversation. And Erica even tries to run up on Bambi.
Those two won't be the only ones who nearly come to blows on the new season. Erica Mena and Spice get into it as well because Erica feels it's shady for Spice to be so chummy with Amara La Negra when she's seemingly hooking up with Safaree Samuels.
The new season of LHHATL includes the additions of Erica Banks and model Jessica White.
Hold on to your drinks and tables 'cuz this new Atlanta is coming in HOT! 💥#LHHATL is now on @MTV starting TUES JUNE 13 at 8p! 🗣️ #MTVTuesdays pic.twitter.com/xBBwQ19kfz

— Love & Hip Hop (@loveandhiphop) June 5, 2023