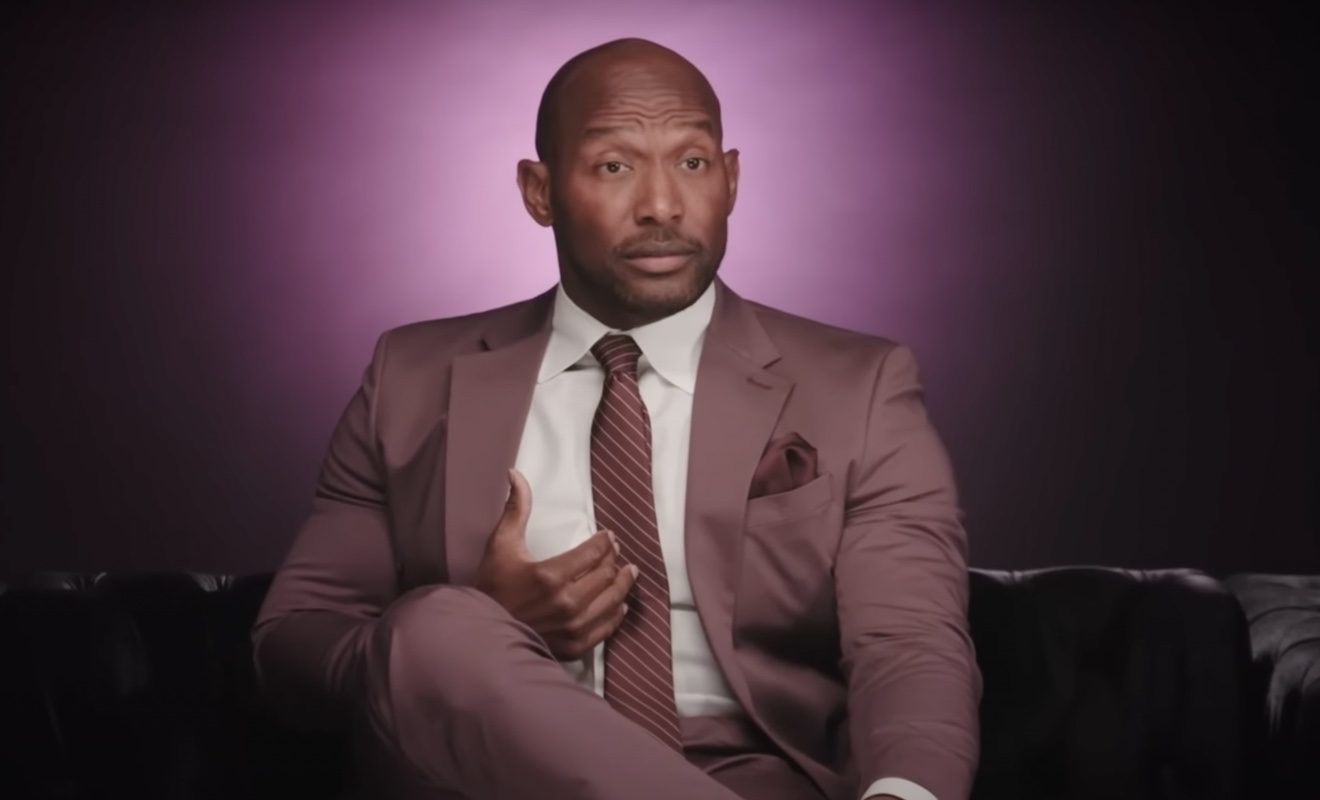 Martell Holt and Melody Shari's messy divorce resulted in a challenging co-parenting relationship.
"Love & Marriage: Huntsville" star Martell Holt went through a messy divorce with Melody Shari. As we reported, Martell had an affair for years. At the height of the pandemic, Melody figured out Martell was still cheating. And despite what he told her, he wasn't going to the gym. After Melody filed for divorce, Martell made a confession. Turns out his longtime mistress, Arionne Curry, was with child. It's been a messy situation for the former couple ever since. And Martell only made co-parenting even more difficult when he decided to fight for full custody of their children. This will come up in the upcoming episode.
During their custody battle, a lot of accusations were made. Martell accused Melody of having "20-something" different babysitters. He also said he wasn't comfortable with her brother Marcus Minnifield watching their kids. Melody alleged that this is due to the fact that Marcus is gay. As for Melody, she believed Martell's custody bid was just an attempt to control her despite their split.
Regardless, Martell and Melody went forward with their custody battle. But Martell was unsuccessful in his quest for full custody.
Martell Holt is disappointed by his mother.
In a preview for the next episode, Martell talks about the situation with his mother Miss Marlene. And he accuses her of not helping him out when she took the stand.
Martell says, "I guess you didn't get to see much because I think you were on the little stand for about four minutes."
Marlene responds, "What I'm posed to do?"
At this point, Martell tells Marlene she didn't do enough, "You know everything that's been going on. We talk about it all the time. So when you have an opportunity like that, you're supposed to be sticking it to 'em, momma."
He continues, "And when you got up there like you didn't say much, it disappointed me to the core."
Miss Marlene doesn't feel she did anything wrong, "When I'm in there and they ask me a question, I give em the answer. I ain't volunteer nothing."
Martell then says, "You're supposed to because he asked you a broad question."
And Marlene is irritated she had to go to court in the first place, "Well, duh. I ain't even used to doing all this crap. So don't be coming at me because you know…you handle it!"
Martell and his mother were almost on the same page…but not quite 😬 #LAMH pic.twitter.com/POiVIyFMds

— OWN Unscripted (@OWNKeepItReal) June 29, 2023