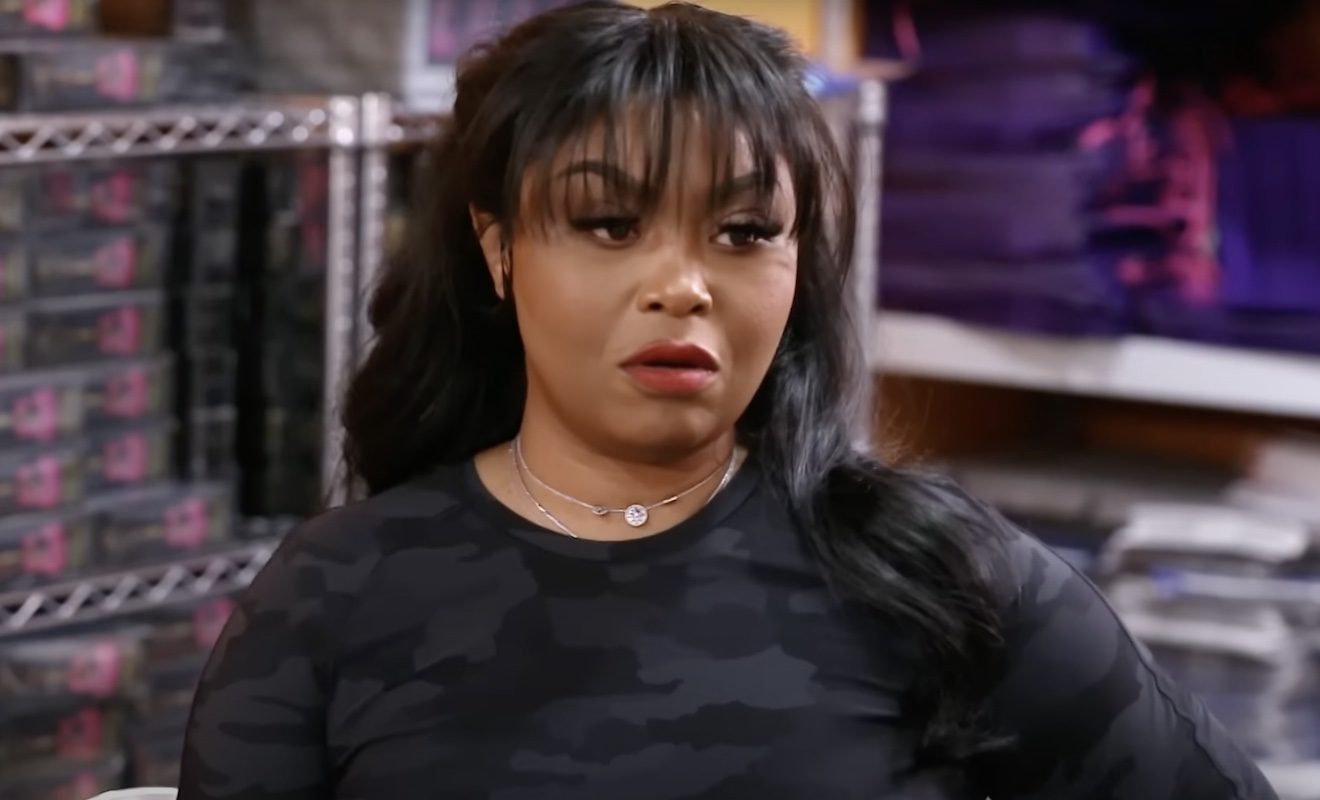 Shekinah Jo has had controverisal moments on LHHATL.
"Love And Hip Hop Atlanta" star Shekinah Jo didn't enjoy her experience filming the most recent season of "VH1: Family Reunion." She got into it pretty badly with Lyrica Anderson. Lyrica attempted to speak to Shekinah, but Shekinah wasn't interested. Lyrica felt like this was rude. But Shekinah later defended her actions. She said someone told her Lyrica said she couldn't hang around Shekinah because it would be bad for her image. Lyrica then accused Shekinah of completely making all of this up. She said Shekinah didn't want to take responsibility for her rude behavior. At some point, they got into an argument, and Shekinah told Lyrica she needed to go be a mother to her son. This resulted in a physical altercation.
Shekinah was very upset that Lyrica made things physical. She even hopped on social media to vent about her time on the show. Shekinah said she doesn't feel like it was right for Lyrica to put her hands on her. And she was quitting "Love And Hip Hop Atlanta" because she didn't like how things unfolded with Lyrica. She also said she was tired of being put in a messy role when it comes to her interactions with her co-stars.
Interestingly enough, Shekinah is on the current season of LHHATL.
Amy Luciani was critical of Shekinah Jo on Instagram.
Lyrica had no regrets about what happened between her and Shekinah. She said Shekinah crossed the line when she came for her motherhood. Plus, Shekinah also didn't have nice things to say about Lyrica's mother, Lyrica G either. So Lyrica felt her way of handling things was justified. In her opinion, Shekinah is a messy person with a bit of a mean streak.
Well, "Love And Hip Hop Atlanta" newbie Amy Luciani was also very critical of Shekinah recently on Instagram.
Blogger Reality Entertainment TV posted a clip for the upcoming episode to Instagram. It features a scene of Shekinah and Spice.
An Instagram user wrote, "Can someone please tell me what's Shekinah place on this show? She's all over the place all in everybody's business for a storyline."
Amy responded, "Her place is being miserable & messy. Nothing more nothing less. That's what her complete story is 🤷🏾‍♀️."
You can check out all of the screenshots here.