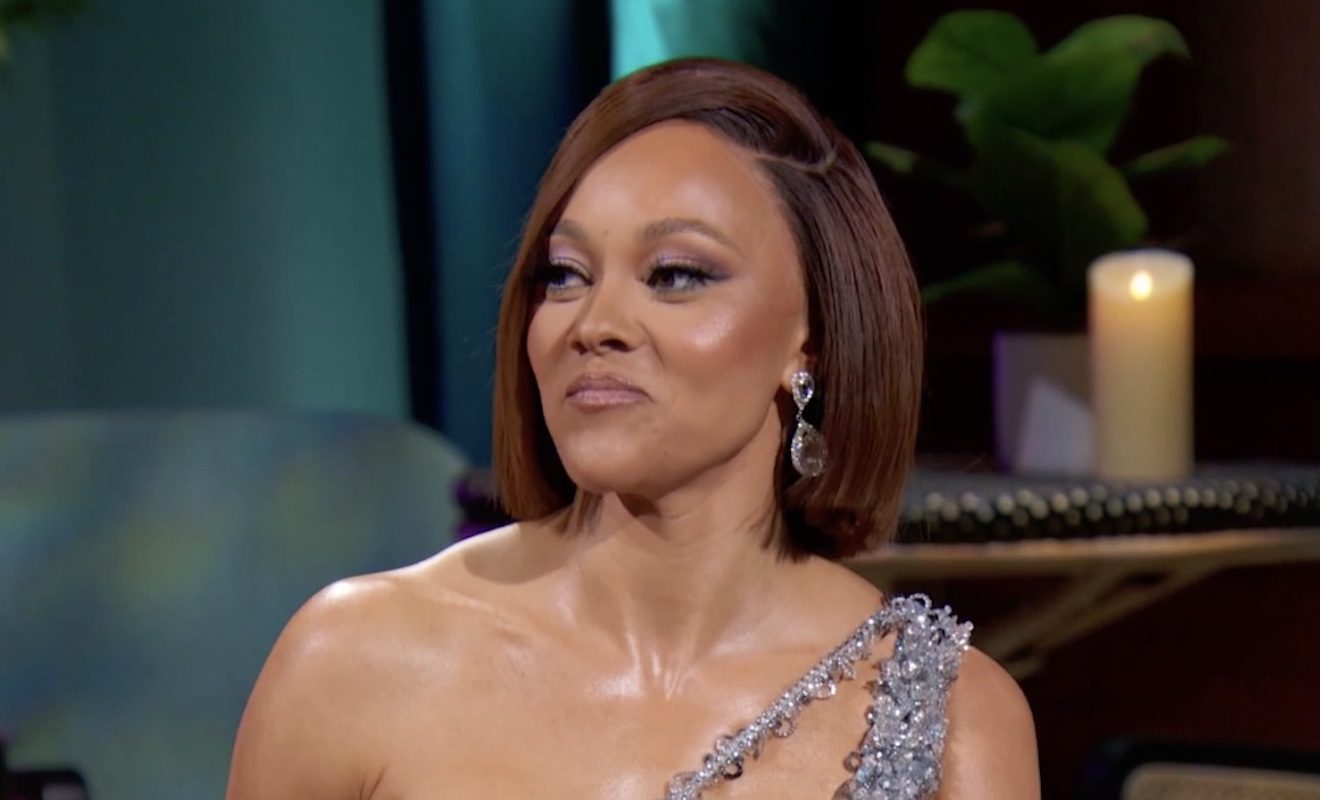 RHOP's most controversial moment was an altercation that took place between Candiace Dillard-Bassett and Monique Samuels.
"Real Housewives of Potomac" star Gizelle Bryant took issue with Monique Samuels assaulting Candiace Dillard Bassett a couple of seasons ago. In fact, she told Monique that the cast prioritized not getting violent with each other so they could "stay above the stereotypes" about Black women. So she washed her hands completely of Monique. And she refused to film any scenes with her while Monique remained on the show. Gizelle even went as far as hiring her own security guard because she "feared" for her own safety. To no surprise, Gizelle's actions didn't sit well with Monique. She got even by bringing a binder of "receipts" and unleashing on Gizelle at the reunion.
Monique eventually decided to end her time on RHOP. However, heated moments and altercations didn't leave with her. In fact, Mia Thornton assaulted Wendy Osefo during the previous season. The two women clashed over Wendy's failed business deal with Peter Thomas. And Mia eventually hit Wendy with her purse and threw a drink at her. Interestingly enough, Gizelle and Robyn Dixon said that Wendy "antagonized" Mia so they didn't have much empathy. So Candiace accused both of being hypocritical since they took a very different stance when Monique was violent.
Ashley Darby and Wendy Osefo's friends were reportedly scrapping.
Well, it appears another altercation took place while the cast was filming for the upcoming season of "Real Housewives of Potomac."
According to Blogger TV Deets, it all went down when the ladies attended an event to celebrate the launch of Gizelle and Ashley Darby's new activewear line.
Apparently, Ashley's controversial friend, Deborah Williams was also there. As we reported, last season Deborah alleged that Chris Bassett tried to hit on her. However, producers produced footage that showed the complete opposite. And Ashley later admitted that it just looked as if Deborah wasn't all that truthful about what happened.
The report claims that Candiace was attempting to walk over to Deborah to confront her. However, Wendy's new friend, Keiana Stewart, got involved. And Keiana reportedly put her hands on Deborah after words were exchanged.
Interestingly enough, TV Deets was also told that Deborah is not an official cast member. And she was just attending the event in support of Ashley.
It's also being reported that Candiace and Mia had another heated moment too but that didn't turn physical.
View this post on Instagram
UPDATE: TMZ has obtained footage of the altercation here. They also confirmed that this was not filmed because production wrapped up for the evening.