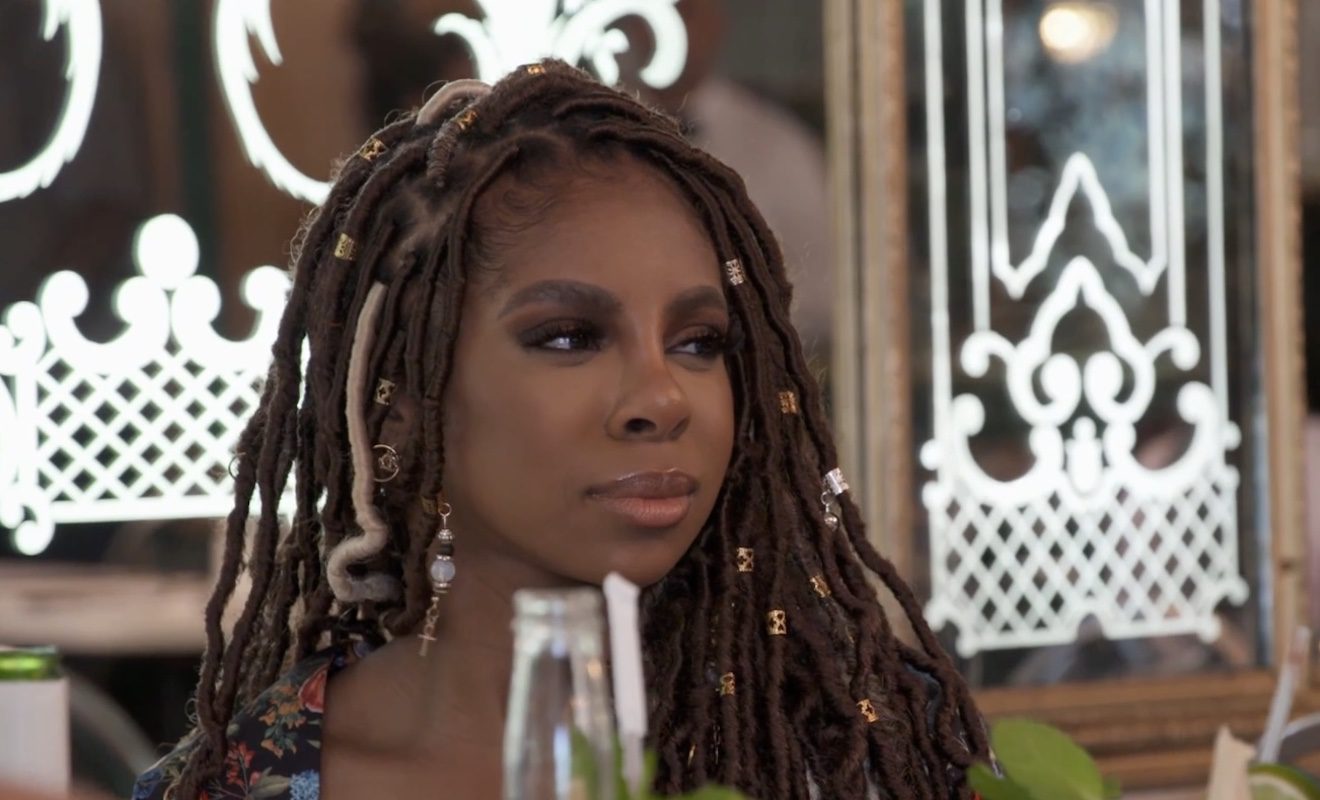 Candiace Dillard Bassett is standing by Chris Bassett amid the accusations.
"Real Housewives of Potomac" star Candiace Dillard Bassett has expressed she's not happy about the accusations made about Chris Bassett. It started with Ashley Darby. Ashley said she was confused by Chris DM'ing her about partying at the hotel he works in the wee hours of the morning. When she shared this with Gizelle, Gizelle made a controversial accusation. And she accused Chris of making her feel uncomfortable at last season's reunion. She alleged that Chris asked her if they could talk privately. Gizelle didn't like being in her dressing room alone with a married man. Then Ashley later came to Candiace with more accusations. She alleged that her friend Deborah Williams was hit on by Chris at Karen Huger's event.
Mia Thornton also accused Chris of staring at her during the festivities.
Chris denied the claims. And Candiace doesn't believe that her husband did any of the things the women have accused him of. Interestingly enough, producers have been using flashbacks to seemingly highlight that they have no proof that Chris did anything that was alleged.
Ashley Darby's friend clapped back.
Interestingly enough, producers even flashbacked to the event and Chris paid Deborah and Mia absolutely no mind in the footage released. Mia said that she regretted making the claims about Chris when she made a recent appearance on "Watch What Happens Live." However, Gizelle and Deborah are sticking to their guns. But that didn't stop an RHOP fan from asking Candiace if Deborah has apologized when Candiace appeared on WWHL.
The fan said, "Candiace, has Deborah reached out to you to apologize after the episode aired showed Chris did not flirt with her?"
Candiace responded, "She wouldn't dare, she would get eaten for breakfast."
"She wouldn't dare. She would get eaten for breakfast…" 💅🏽 #RHOP pic.twitter.com/DWQOTYXiSB

— The Peach Report (@ThePeachReport) January 30, 2023
Deborah responded to Candiace's comments via an Instagram post. She reposted the clip from Candiace's WWHL appearance and didn't hold back in the caption.
She wrote, "@therealcandiace be sure to keep this same energy when you see me in person… which will be SOOOOOOON ⏰ you AND @cbassett33 both wish y'all could eat this Cookie Monster goddess realness. #BREAKFASTisSERVED"
This is not the first time that Deborah had some words for Candiace on social media. She also responded after Candiace said she looks like a "Sesame Street" character. As for Ashley, she did admit that the footage shown on RHOP didn't back up the claims made by Deborah. But Ashley said she wasn't ready to write her friend off as a liar just yet.