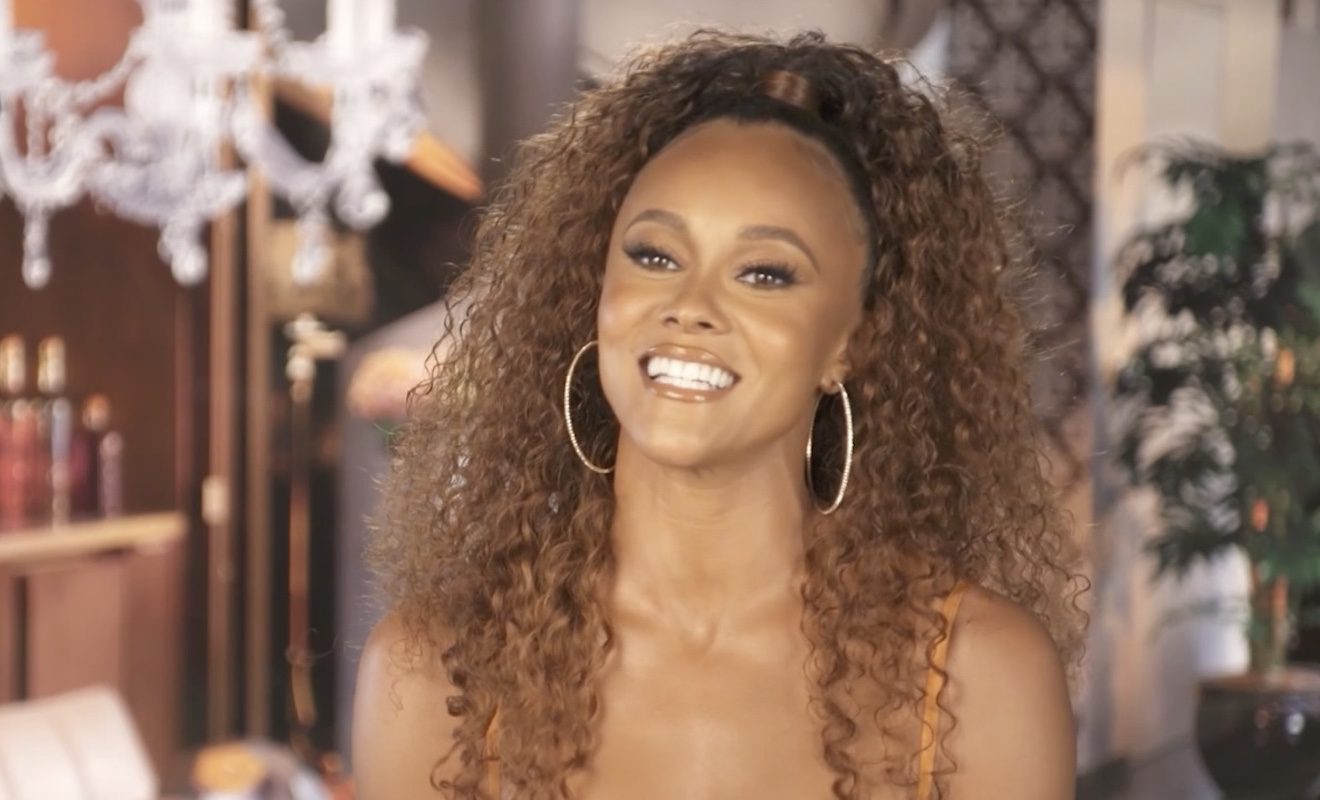 Chris Bassett has been dealing with multiple accusations.
"Real Housewives of Potomac" star Ashley Darby was on track to building a friendship with Candiace Dillard Bassett. In fact, fans were excited to see them actually getting along at Candiace's house. However, the peace was short-lived because Ashley confronted Candiace about a messy accusation involving Chris Bassett. Ashley told Candiace that her friend named Deborah alleged that Chris was flirty with her at Karen Huger's event. Ashley also accused Chris of sending other women inappropriate DMs as well. This caught Candiace completely off guard. So she got even by making a scandalous accusation about Michael Darby. She alleged that Michael pays a male escort she knows to allegedly please him "orally."
Chris and Candiace are furious about the accusations. At this point, both strongly believe that Ashley, as well as Gizelle Bryant, are just desperate to use them for storylines. Regardless, Candiace was not interested in having a conversation with Deborah even though Ashley suggested it. And Candiace said that Deborah is thirsty for attention and looks like a "Sesame Street" character.
Ashley Darby's friend is having a credibility issue.
One thing that RHOP fans have been discussing quite a bit on social media is the interesting editing that has been done on the current season. In fact, after Deborah made the accusations about Chris, producers flashbacked to footage showing that Chris wasn't paying Deborah any attention at Karen's event. So Deborah and Ashley have been labeled as liars.
Interestingly enough, Ashley was asked about this when she appeared on "Watch What Happens Live."
One fan asked, "Ashley, what was your reaction when you saw the footage of Chris' interaction with Deborah since it contradicted everything she said about Chris?"
And another asked, "And do you feel like you owe an apology for spreading Deborah's lies?"
Ashley answered, "Alright guys, so this is a really difficult thing because Deborah is my friend. We've been there for each other and I know her to be truthful. Now, what Deborah is telling me and what I saw do conflict. So I do have to talk to Deborah about it. We haven't had a detailed discussion about it."
Andy Cohen then said, "You haven't? It's been months."
Ashley explained that she didn't see the footage of Chris ignoring Deborah until it was shown in a recent episode. So they haven't talked about it yet. Regardless, Deborah hasn't backed down from her claims.
"But Deborah maintains that there were some things that were not lining up," Ashley said.