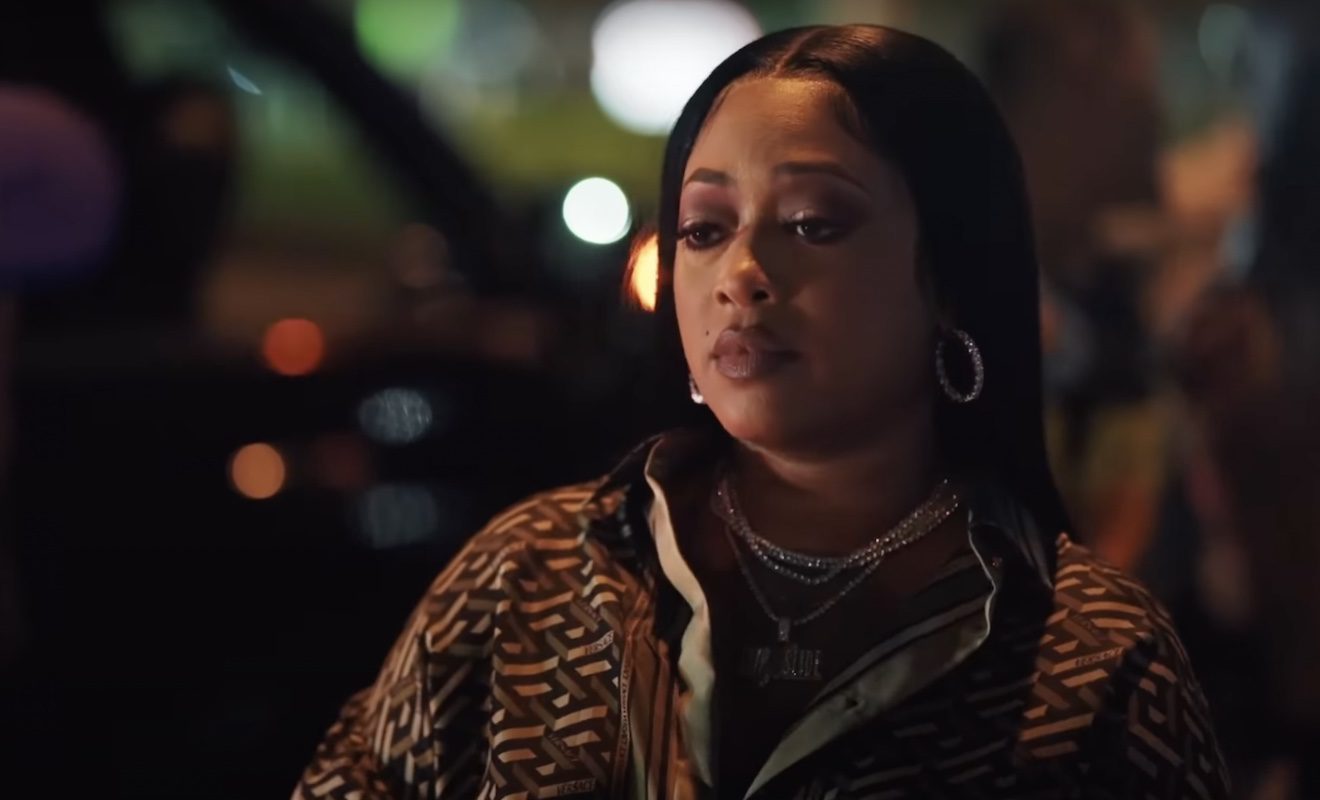 Flo is having second thoughts.
On the recent episode of "Love And Hip Hop Miami," Amara La Negra and Safaree Samuels were still processing the strong reactions people had to their romance. Turns out, Shay Johnson isn't the only one who has been critical. Safaree's past has a lot of people skeptical that things won't end well. While Amara wants to remain hopeful people aren't always their reputations, a conversation with Shay may have given her a slight pause for concern. Plus, Florence El Luche realized she may have overreacted the other night in Trina's presence. Pouring her drink over Marlon Dure's head didn't make her feel better after all. Here are the highlights from, "Caribbean Rhapsody."
Florence originally thought Marlon giving Joy Young flowers was a disrespectful thing for him to do. However, she had time to think things over. Now she has a completely different perspective. She told her girlfriend Claudia that she regrets throwing the drink at Marlon. In the heat of the moment, she didn't think about how her actions would look in front of Trina. And it was bad for business to cause a scene when she knows she has a new song with Trina and bad controversy will only hinder their working relationship.
Claudia asked Flo if there was a chance she popped off because she still had feelings for Marlon. Flo said that she is done with Marlon because he crossed the line when he cheated on her with her sister. She's ready to move on with her life. It's just hard to move forward because Marlon has his hands in everything she does, including her music career. He helped write the track she has with Trina, "Bounce That."
View this post on Instagram
Amara La Negra and Safaree Samuels have some things to think about.
Safaree and Amara met with her pastor to receive some advice amid social media backlash surrounding their relationship. They also have a conversation about having children. Safaree confirmed to Amara that he does want to get a vasectomy. And since she still wants to have more children, this could become an issue.
Amara gave Shay an update. And Shay advised her to enjoy her time with Safaree but guard her heart.
View this post on Instagram
View this post on Instagram
Trina attempted to once again talk Joy out of dating Marlon. However, Joy has her mind made up. She doesn't believe that his messy ending with Flo means things automatically won't work out for them.
View this post on Instagram
Zoey Brinxx feels like the black sheep in her family. She also doesn't believe her mother supports her rap career. So she puts more effort into supporting Zoey's sisters instead since they chose my traditional paths and careers. She can't make sense of why she's had to live in her car and her mother didn't tell her she could come to her house to stay.
View this post on Instagram
Vonshae Taylor-Morales vented to Shay about how the GoFundMe drama has caused Gunplay to regress. He's been drinking a lot since DJ Envy spoke on the situation. The backlash was so bad that the couple decided to just refund the donations they received.
Both women also think Amara dropped the ball when it comes to her being there for Vonshae during such a difficult time. They think Amara could be more supportive of her friends when they go through things.
View this post on Instagram
Flo's sister Gaelle Jacques' life has been falling apart since she told Flo about her affair with Marlon. She thinks Flo's visit with the manbo has ruined her life. Now that her business is struggling, she is holding Flo accountable. She decided to confront Flo about this at her single-release party. Trina is annoyed by all of the drama. At the height of the chaos, Gaelle nearly came to blows with Claudia. On her way out, Gaelle warned Trina to rethink working with Flo.
View this post on Instagram
Bobby Lytes is another source of drama at the release party. He told Trick Daddy that Marlon gave Joy flowers. And they have been hanging out. This irritated Trick because he just felt like Bobby was trying to stir the pot. Trina and Trick both check Bobby about this. He is then told to leave.
View this post on Instagram
What are your thoughts on the episode?