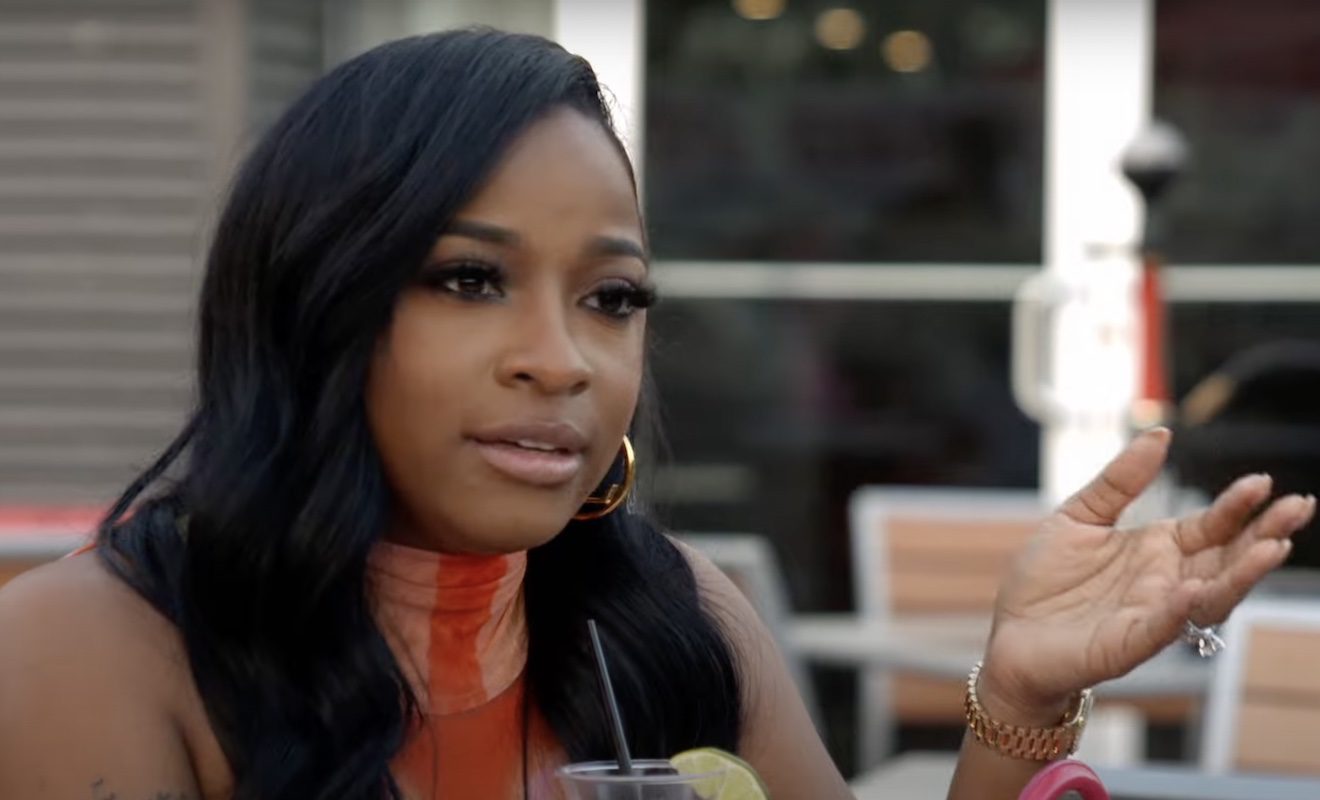 Toya Johnson-Rushing and Reginae Carter have people talking about their new reality show.
Reginae Carter and Toya Johnson-Rushing are opening up plenty on their new reality show, "Toya & Reginae." This is their return to WE tv after a controversial exit from "Growing Up Hip Hop Atlanta" several years ago. Reginae clashed with Brandon Barnes because he said he could have helped Lil Wayne's career. Reginae didn't appreciate her father being brought up in this manner on the show. Things got really messy. And Reginae and Toya decided they wouldn't be doing another season. However, filming a more family-oriented reality show seems to be more to their liking these days. So they have been addressing a range of topics, including their relationships and reputations.
During the recent episode, Reginae opened up about receiving some backlash for posts she made after a breakup. She was dating YouTuber Ar'mon Warren. After her house was broken into, she noticed Armon didn't check up on her. This hurt her feelings. And it made her conclude Armon was only using her for clout.
While some of Reginae's supporters agree with her theory, some people bashed her on social media. They accused Reginae of being full of herself and being the real problem in the relationship. Reginae thinks some people just look at her as young and bratty. And she can't win with them.
Toya Johnson-Rushing believes too many grown women criticize Reginae Carter on social media.
In a green screen interview, Reginae says, "A lot of people paint me out to be the bad person because they stamp me as that bratty 13-year-old girl. They don't wanna see me grow."
Toya and Reginae discussed the breakup and backlash during a conversation. After Toya told Reginae she needed to stop sharing all of her thoughts on social media, Reginae pointed out that Toya had done some ranting of her own.
"Y'all been kinda coming in our generation, too. Some of y'all older people be on Instagram, too."
Toya responded that she only claps back for her children. Producers then showed a clip from Toya's Instagram rant about Reginae's critics.
She said, "Why people hate my child so much though? Let's get into it. Y'all ******* ain't bout to stress mine out. That's what you not about to do. With your ******* hate train and all that hateful *** **** because she is not like that!"
Toya said she had no regrets about doing the live. In a green screen interview, Toya stated she feels like too many grown women come for Reginae.
"I saw Nae go live to address a tweet. And it's like all these grown *** women keep coming for my baby. Like any momma bear, I went live to because I felt like I had something to say."
View this post on Instagram