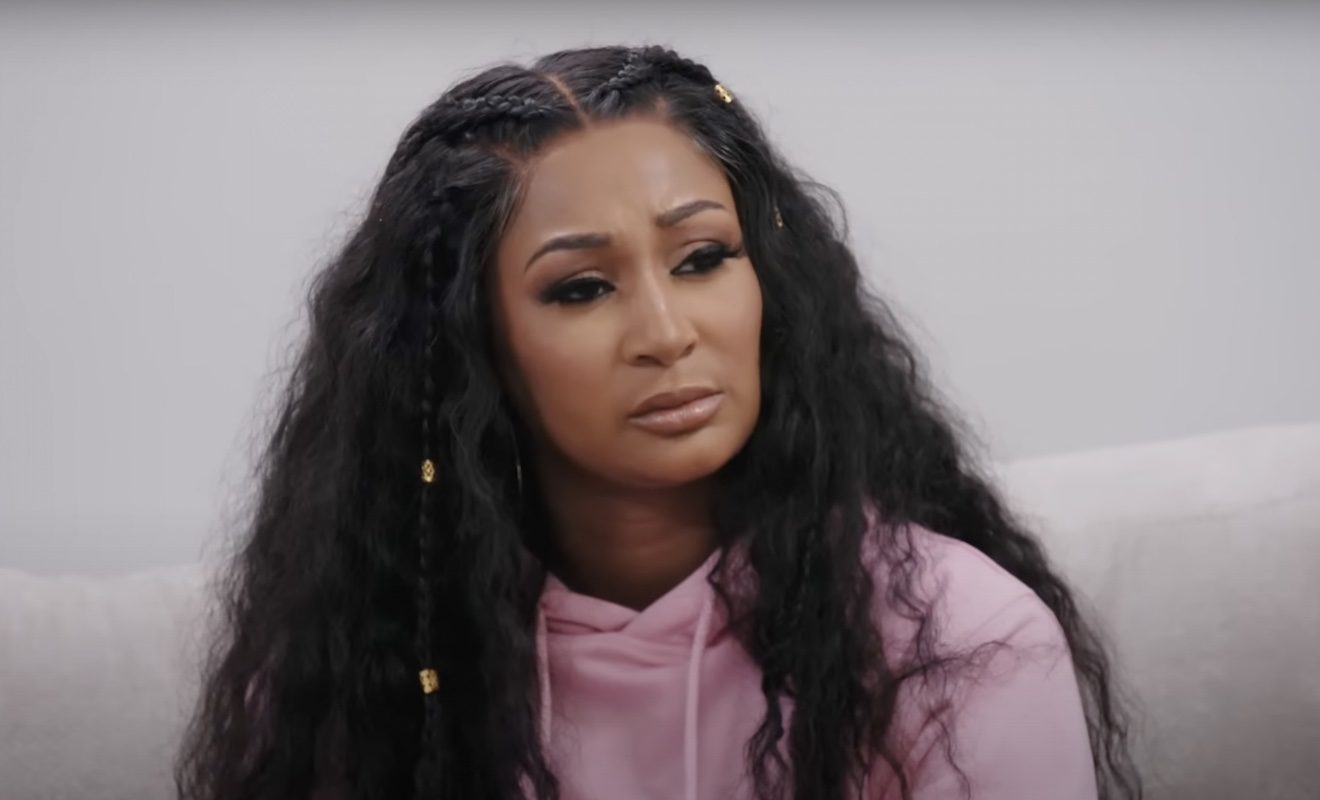 Melody Shari decided it's imperative that she stands up for herself when people come for her now.
"Love & Marriage: Huntsville" star Melody Shari said she made peace a priority after her messy divorce from Martell Holt. As we reported, Martell fathered a child outside of the marriage with his longtime mistress. Unsurprisingly, the drama played out on and off of the show. Melody began to feel like the majority of her coworkers sided with Martell. They maintained their friendships with him but not so much Melody. In fact, Marsau Scott said Sheree Whitfield was an upgrade from Melody. Plus, Marsau and Maurice Scott brought their brother on the show to call out Melody's mother and make some controversial accusations regarding an alleged romance Miss Van vehemently denied.
Former LAMH cast member Destiny Payton and Melody's friendship really fell apart once it was suspected that Destiny was going back to Martell to repeat things Melody told her in private. So Melody came to the conclusion to start looking at the rest of the cast as coworkers. And she claps back when she feels like one of them came for her first. She doesn't hold back either when it comes to her responses. In fact, Marsau is experiencing that firsthand now that he's been critical of Melody's business acumen.
As we reported, Melody was asked to participate in Marsau and LaTisha Scott's black business expo. Once Marsau refused to pay her and the others for speaking on the panel, Melody decided to refrain from speaking. She supported the event by attending. When Marsau spoke to the Fletchers about this, he defended his decision. And he said paying Melody didn't make sense because she just sells T-shirts. Even when Marsau was reminded he was actually in business with Melody and Martell prior to the show, he didn't back down from his stance. So Melody will have some words for him during the sitdown which takes place in an upcoming episode.
A former 'Ready to Love' cast member was called out by Melody Shari.
Interestingly enough, Melody also checked someone else on social media recently. Melody took to Instagram to share some good news with her supporters. Turns out she just received an honorary doctorate. Blogger OMFG Reality TV reposted her post and former "Ready to Love" cast member Symone Redwine threw a little shade in the comment section.
In Melody's caption, she wrote, "Tuh 💁🏾‍♀️ – First, giving honor to God 😂. Naw but fr fr GIVING HONOR TO GOD because without Him, none of what I'm doing would be possible. These demons been equaling blessings for a while now, and God said we ain't stopping. 💪🏾 Sooooo, remember to enjoy your life, be kind to others, but also stand up for yourself, focus on your divine PURPOSE, and watch God give it to you pressed down, shaken together and running over 💫 💕 #drmelodysharirodgers #mompreneur #seventhavenue #newlevels."
On OMFG Reality TV's repost, Symone wrote, "I'm gonna start calling myself a doctor since everyone else is and I actually studied for 3 years to earn mine. Dr. Redwine from now on."
Melody clapped back after she spotted Symone's comment.
She said, "@attorneysymoneredwine First of all "MS." I don't even know you. BUT the fact that you decided to come over here and throw shade versus congratulate speaks volumes. I don't know if it's because ya fiancé/boyfriend or whatever he is be in my DM's, but it's giving "not cute"/"intimidated" "integrity less than that of ANY doctor." Now move around FELLOW OWN colleague @ownkeepitreal."
Check out the screenshots below.
View this post on Instagram