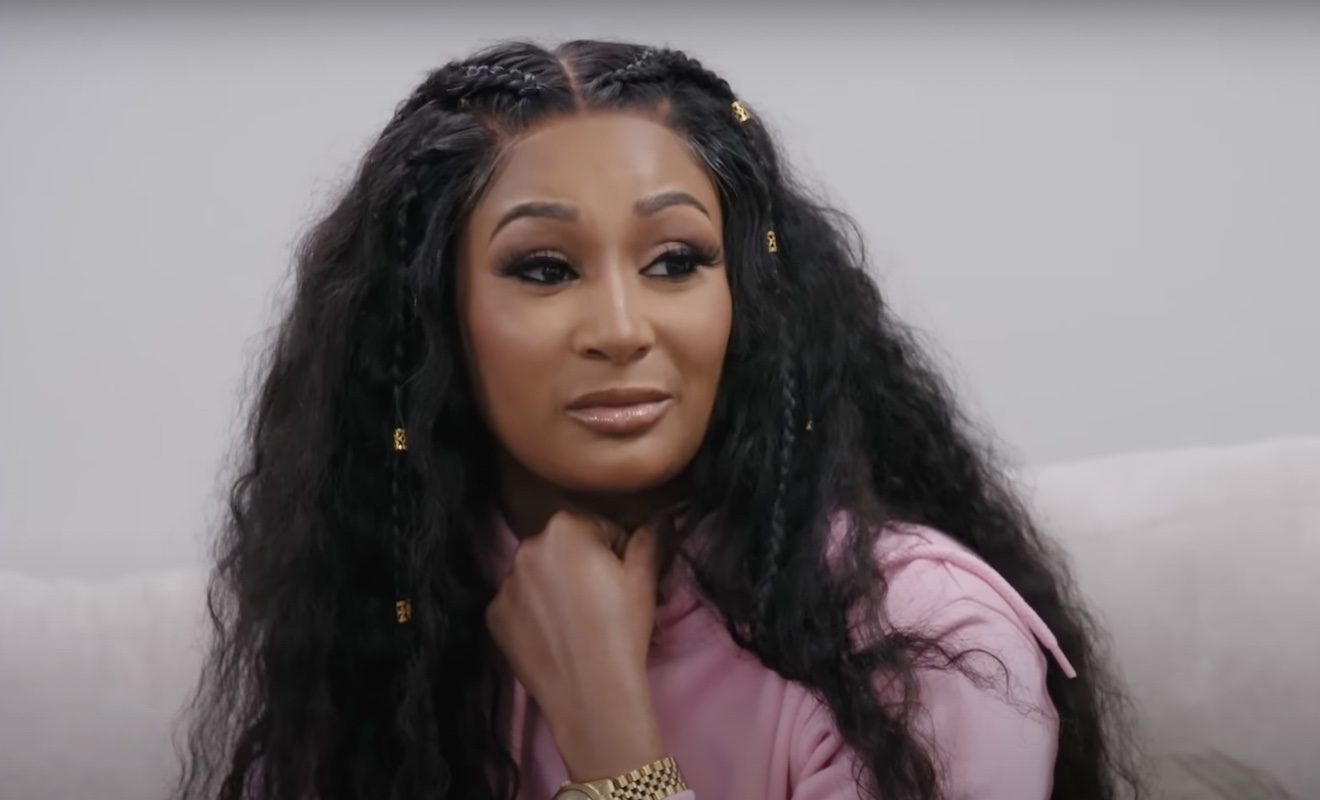 Marsau Scott is having a drama-filled season of LAMH.
"Love & Marriage: Huntsville" is back with new episodes now that the show has returned from its mid-season hiatus. Marsau Scott has managed to rub multiple cast members the wrong way during the current season. The Blaque Business Expo became a source of conflict. On the day of the event, Marsau told LaTisha Scott he was going to ask Stormi Steele to pay a $100 booth fee. However, LaTisha warned him against doing this because no one told Stormi about the fee when they asked her to replace Melody Shari in the lineup. LaTisha had a hunch that bringing this issue up to Stormi on the day of the expo would not go over well. Regardless, Marsau did not listen to LaTisha's advice.
When Marsau confronted Stormi about the $100 fee, Stormi was not having any of it. She told him it was unprofessional that no one told her about it beforehand so she could have had the opportunity to pay it on time. So she wasn't going to hand over the money out of principle. Stormi later told her husband Courtney Beasley about the incident. He confronted Marsau for how he handled things. Courtney also became annoyed by Marsau not understanding his advice. He told Marsau to stay out of women's business moving forward. Not to mention, the situation also resulted in Stormi and LaTisha exchanging words at one point, too.
Well, Marsau will have a messy scene with Melody during an upcoming episode. The scene was shown in the midseason trailer. And Melody didn't hold back her thoughts about Marsau once he wrongly assumed she was about to cry over him being critical of her businesses.
Melody Shari shaded Marsau Scott during a recent interview.
Interestingly enough, this scene came up while Melody was promoting LAMH on Dish Nation. Melody got a little shady as well. The conversation started after she was asked about being accused of cheating on Martell Holt. Gary With Da Tea asked, "In the super trailer, people keep asking if you cheated on Martell. And why?"
Melody answered, "Martell says a lot of things. Here's what I'll say, tune in to the new season of 'Love & Marriage: Huntsville' and get your answer because it comes out in there."
Gary continued, "You know, I saw the trailer. Now the trailer tried to make it seem like you and what's his name may have been talking. What's her name husband?"
Melody responded, "Chile…Marsau?!"
Gary confirmed Marsau was who he was talking about. Melody then said, "Chile…ain't nobody checking for Marsau. Listen, Marsau and I met up to have a little tea. And in that, we had a conversation but Chile…First of all, I love to have my men with all they teeth and all of them showing so that's a no for me."
Tamar Braxton added, "Let's get to this chewing challenge."
And Headkrack followed, "Not everybody's able."
Laughs were had.
Melody's shady comment comes as "Love & Marriage: Huntsville" fans have been speculating about whether Marsau may have gotten some new teeth.