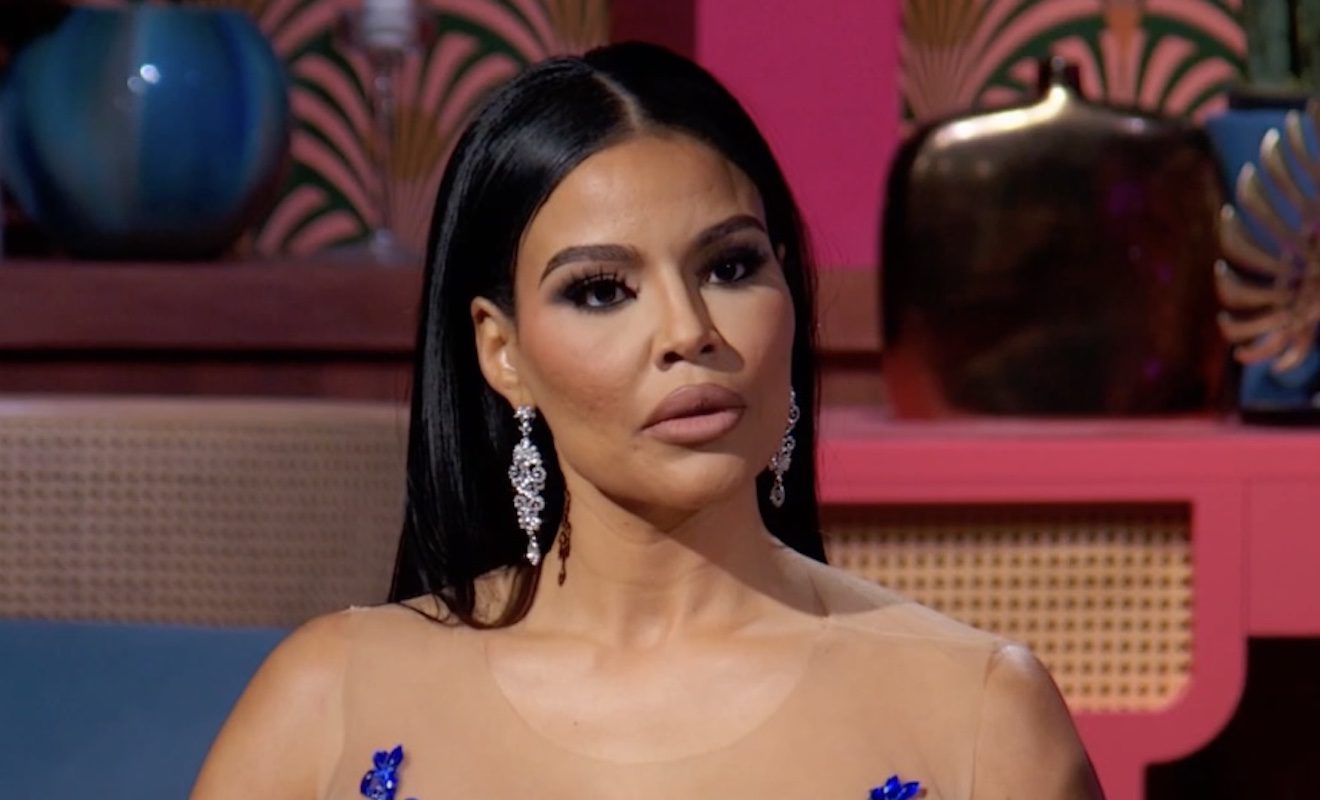 Mia Thornton admitted to contacting a divorce attorney in the RHOP Season 8 trailer.
"Real Housewives of Potomac" fans are still discussing the trailer Bravo recently dropped for the new season. As we reported, there's a new housewife in the mix, Nneka Ihim. Nneka is Nigerian and she clashed with Wendy Osefo. In the trailer, Nneka told Robyn Dixon that Wendy's mother said she has a shrine. Robyn went on to allege that she's been using voodoo on Nneka. Later on in the video, Nneka confronted Wendy about this at an event after Wendy said her mother doesn't practice voodoo because she's a Christian woman. Nneka wasn't buying this. So it's clear the odds of Wendy and Nneka getting past their issues are slim for now.
Mia Thornton had an interesting scene in the trailer with her husband Gordon Thornton. It looked as if they were speaking to a therapist for guidance. They discussed having some tough moments in their marriage. And Mia admitted that she did seek out a divorce attorney at one point. Interestingly enough, Mia rubbed Ashley Darby the wrong way when she said she figured Ashley only married Michael Darby for money. In response, Ashley asked Mia if she married Gordon for money. Mia's reply was she "might have."
A new report claims Mia Thornton and Gordon Thornton have separated.
Well, Blogger TV Deets is reporting Mia and Gordon have separated. According to the publication, this news came out on the TV Deets podcast. Host Brett Staffen said sources said Gordon and Mia have actually been separated for months and are amicably living "separate lives."
The report also alleges Gordon didn't want the separation. But he wants to get along with Mia and keep things peaceful so he isn't protesting it. Apparently, the other housewives and husbands know of the separation.
The upcoming season of "Real Housewives of Potomac" premieres November 5 at 8/c on Bravo.