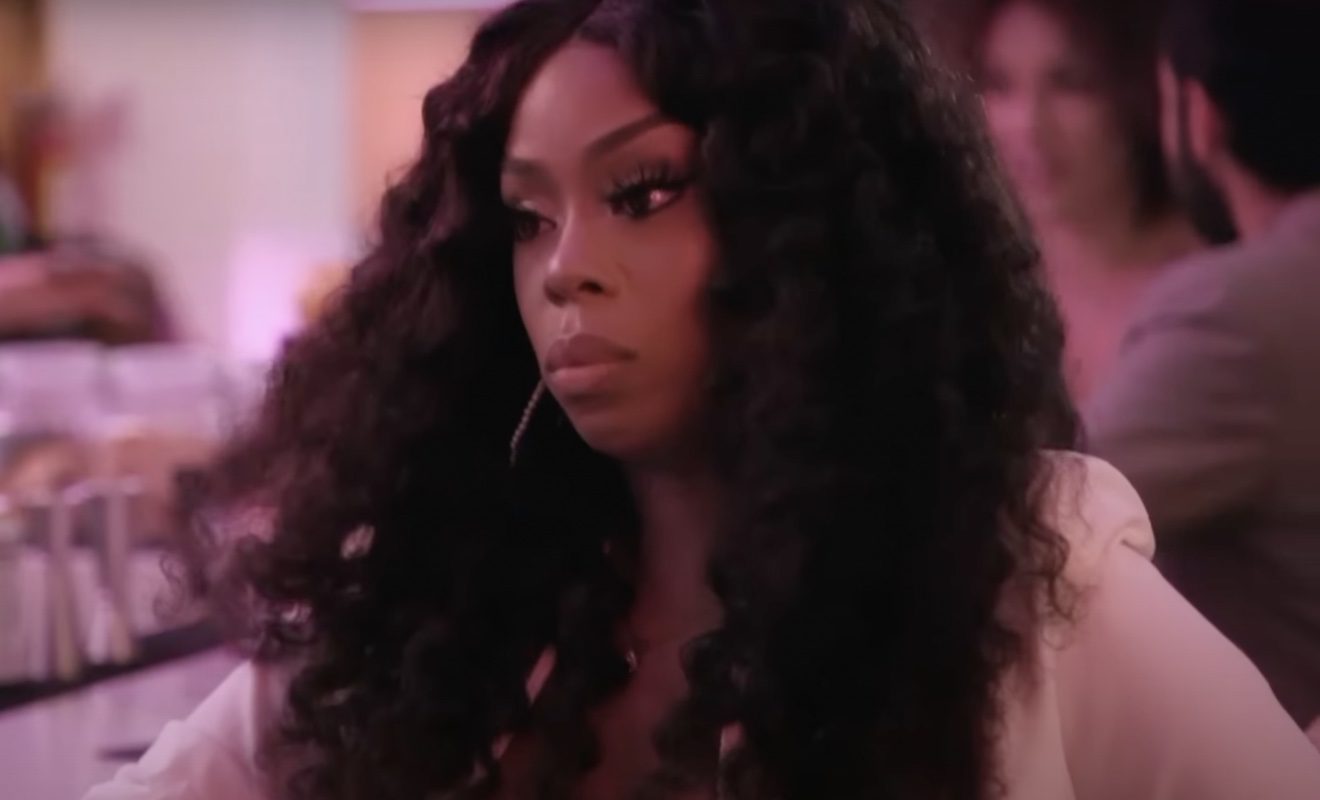 Shay Johnson's boo Fabo has rubbed her family the wrong way.
"Love And Hip Hop Miami" star Shay Johnson is no stranger to having her relationship drama play out on television. In fact, she opened up a lot about her past romance with Scrappy. She was devastated about how things ended. In fact, Shay said she now realizes Scrappy manipulated her and Erica Dixon a lot back then. She believes he said things to pit them against each other. Meanwhile, he had her thinking they were in a relationship while he was really with Erica too. So she was disappointed she fell for some of Scrappy's ways and put his bills in her name.
Well, Shay is currently dealing with messy relationship issues on the latest season of LHHMIA. She said she has been on and off with Fabo for ten years. They recently had a child together. But some drama went down at their daughter's first birthday party that they haven't been able to move on from.
Shay's mother Sandra agreed to watch her dog for a year due to her pregnancy. However, she's been wanting Shay to take her dog back. But Fabo has been strongly against it. So Sandra attempted to talk to him about this at her granddaughter's birthday party. Fabo wasn't hearing any of this. He told her, "**** that dog." And he said she might as well drop it off at a shelter as far as he's concerned.
Shay Johnson called out Fabo on Instagram.
During the recent episode, Sandra and Fabo had a sitdown about their issues. Things worsened after it went left. Fabo told Sandra he didn't actually want to have a relationship with her anyway. And he cursed at her when she responded that she would never support Shay marrying him. So security stepped in to keep things from escalating any further.
Well, VH1 released a trailer for what's still to come on the current season of "Love And Hip Hop Miami." In a future episode, some messy gossip brings Shay and Fabo's romance to the forefront of the group. Turns out, Fabo has been accused of getting with Shay while he was engaged to another woman. And if this is true, Shay had no idea.
In a scene from the trailer, Shay asks Fabo, "You were engaged to her?"
Shay's brother Emjay has reached his breaking point with Fabo. In another scene, he pulls up wanting a fistfight over Sandra. Interestingly enough, Shay seems to now be done with Fabo in real-time.
Hours ago, she called him a narcissist on Instagram while showing support for her mother. She wrote, "Mommy I Love You!! You can NEVER be replaced. NO MAN can keep me from you!! I ONLY HAVE ONE MOTHER!!"
Shay continued, "A #Narcissist will always reveal himself!! #StayTuned #KeepWatching #VH1 #LHHMIAMI."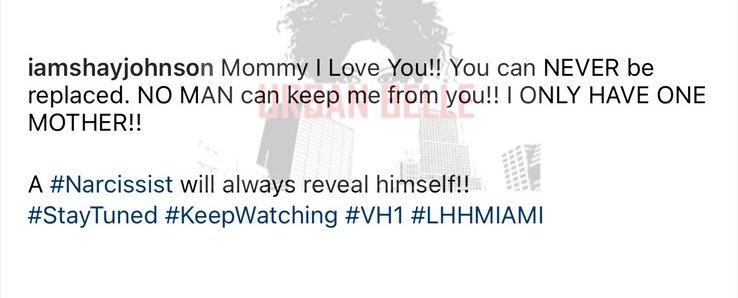 With only 4️⃣ episodes left, this season of #LHHMIA about to go out with a BANG! 💥

Tune in Mondays at 8/7c on @VH1 🌴🔥 pic.twitter.com/pY6g49ovX6

— Love & Hip Hop (@loveandhiphop) October 3, 2023