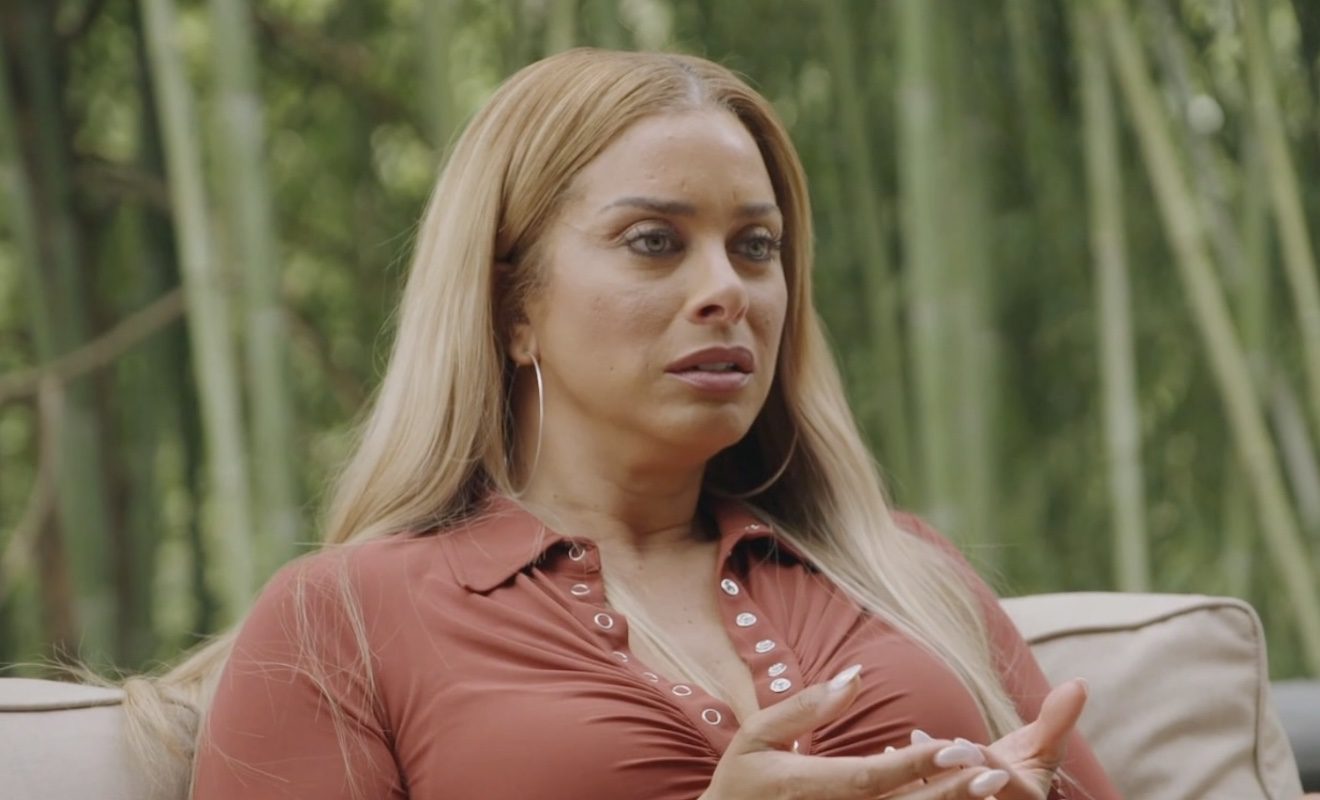 Rumors about Juan Dixon took over the recent season of RHOP.
"Real Housewives of Potomac" star Robyn Dixon became a hot topic near the conclusion of the previous season due to accusations about Juan Dixon. A woman accused Juan of hooking up with her and paying for her hotel room. When RHOP fans had doubts, she sent a copy of the hotel receipt to a Blogger Georgio Says. On the receipt, Juan signed his name. Robyn eventually addressed the matter on her "Reasonably Shady" podcast with Gizelle Bryant. She confirmed that Juan did pay for the woman's hotel room. But she said they did not sleep together. And Juan only paid for the hotel room out of pity. According to Juan, the woman came to town to see a Baltimore Ravens player she had been dating. She contacted him because she was upset she lost her wallet. So out of kindness, he handled the bill.
A lot of people were not buying this version of events. However, Robyn told Andy Cohen that she felt Juan was being truthful. So the only thing he was guilty of was inappropriate communication with another woman. Regardless, this was something they worked through while they were not filming. So the couple didn't see the need to bring up the issue while they filmed Season 7.
Robyn Dixon and Candiace Dillard are no longer on good terms.
Candiace Dillard Bassett was outraged by Robyn's refusal to be transparent because she figured this was intentional so the focus could be on Chris Bassett instead. Last season, Gizelle and Ashley Darby's friend made some scandalous accusations. Gizelle said it seemed as if Chris tried to hit on her during the Season 6 reunion. So he made her uncomfortable. As for Ashley's friend Deborah Williams, she accused Chris of trying to flirt with her at Karen Huger's event. However, producers caught the exact opposite and could only find footage of Chris not paying her much attention.
As for Gizelle, she apologized for saying Chris might have been trying to see if she was "with it." But Gizelle stood by her story of Chris making her uncomfortable by having a private conversation with the door closed. To no surprise, her friendship with Candiace is now non-existent as a result.
Well, Robyn and Gizelle have caused quite a stir on social media. Days ago, a woman accused Chris of having an affair with her. However, some RHOP fans and bloggers felt like there were holes in her story. They pointed out that the man in the images was likely not Chris since he had different tattoos.
She was caught in her own lies. Chris Bassett did NOT have an affair. #rhop pic.twitter.com/rGCXx4tIMZ

— BravoBabe (@thebravobabe_) October 17, 2023
Gizelle Bryant and Robyn Dixon got a little shady while discussing the gossip about Chris Bassett.
Apparently, none of that matters to Gizelle and Robyn. They think something did happen. And they talked about the situation on Patreon.
Robyn said, "You know, I know people are probably gonna try to say, 'Oh we need more proof, we need more proof.' I've seen enough to kind of know that something was done that wasn't supposed to happen."
She continued, "Be careful how you respond or react to other people's drama because your *** may be caught up in some similar ****."
Gizelle added, "Yep! Hello! And when your friends try to tell you about your husband, you might wanna listen."
Robyn threw a jab, "Right, and not get so upset and turn into a victim…"
She also said that the husbands make stupid decisions and take bait from fans, "These guys are so stupid. Why do they even entertain these women? And when I say guys, I'm speaking for my own as well. Why do they entertain these thirsty women who are fans?"
Gizelle theorized some men do this because they are unhappy in their relationship, "I'm not gonna talk about yours. I'm not gonna talk about Juan but some of these guys are miserable, unhappy, unhappy at home."
Robyn said these men might just need some attention. She then said a fan page tried to send her information on Chris prior, "A Bravo fan account tried to bring this to our attention a long time ago." Gizelle confirmed they were tipped off months before they filmed Season 8.
"Before we started filming, they were bringing attention to a number of things surrounding this gentleman. And we decided to ignore it, to not talk about it, to not bring it up, to not say anything."
Gizelle said Candiace should have thanked them for not saying something sooner, "Thank you, Gizelle. Thank you, Robyn. We didn't say a word. Thank you. You're welcome!"
Robyn and Gizelle speaks on Chris Bassett alledged infidelity.

"When your friends try to tell you about your husband, you might wanna listen" #RHOP pic.twitter.com/m0LiISW3hB

— The Bravo Shaderoom (@bravoshaderooom) October 25, 2023
Candiace didn't directly respond. However, this tweet is a suspected response.