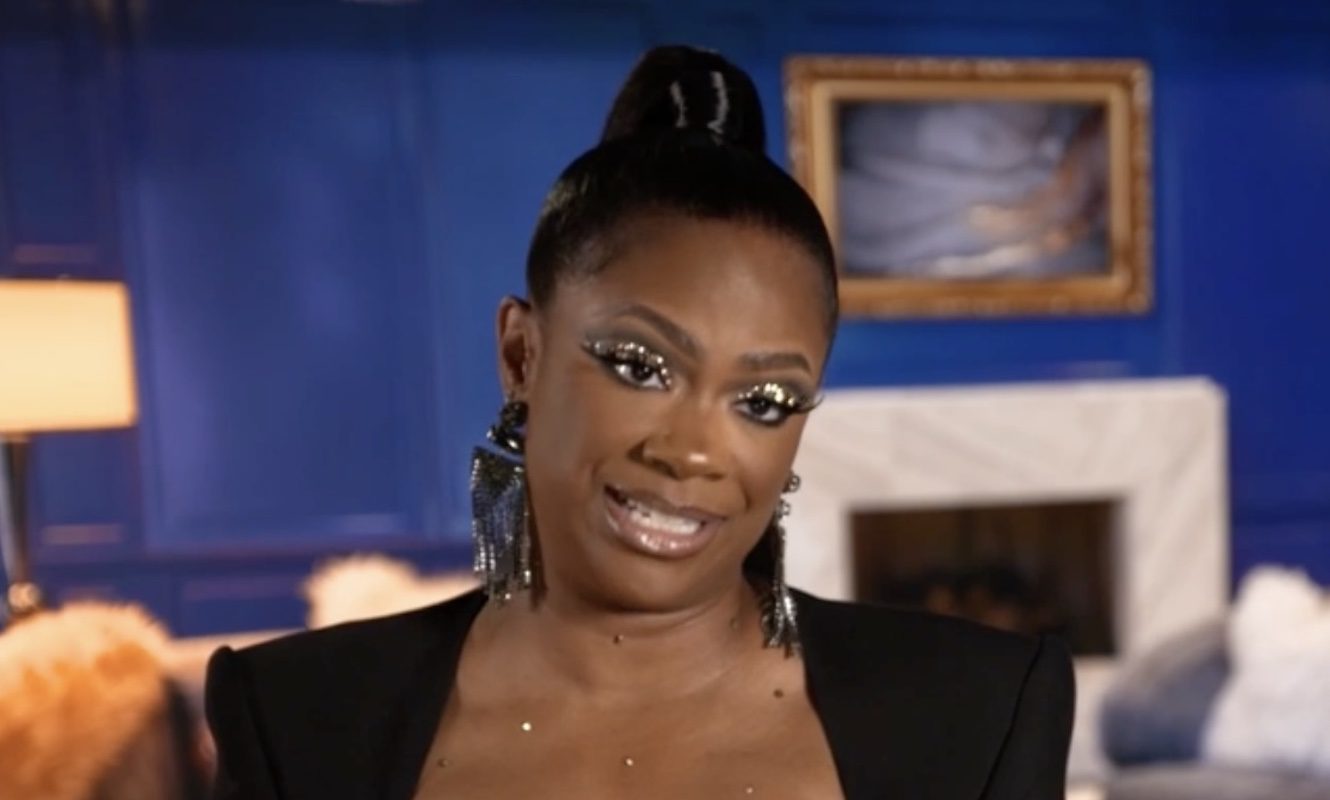 Kandi Burruss and Sheree Whitfield shaded each other's businesses on RHOA.
The recent season of "Real Housewives of Atlanta" featured some tension between Kandi Burruss and Sheree Whitfield. Sheree said Kandi crossed the line with some shady comments she made about She By Sheree on her YouTube channel. So she got even in her green screen interview as well as the reunion. Sheree said she didn't know if she would receive "biscuits or bullets" when she visits Old Lady Gang. At the time, Kandi was still dealing with a situation involving her cousin being shot at Blaze Steak & Seafood. He happens to be the kitchen manager of Kandi's restaurants.
When Kandi told Sheree her fashion show fashions weren't even available for purchase on the website because she didn't pay the designer, Sheree said she needed to mop the floors at OLG because the floors were too dirty. Kandi ultimately got the last laugh by recently creating her own fitness line, something RHOA fans have been telling Sheree to do for years.
Well, Kandi and Todd Tucker's OLG is a hot topic on social media right now. Popular food critic and social media influencer Keith Lee visited the establishment to review the food. And well, it didn't go well.
Old Lady Gang is trending on social media.
Keith took to TikTok to confirm he didn't get to eat any of the food.
"Yesterday me and my family were at the One Music Festival and someone who works for Kandi Burruss walked up to us and said they've been trying to reach us when we got to Atlanta. He said they've been constantly emailing me and DM'ing me for me to come to Old Lady Gang."
He continued, "As you can see, I don't have any bags in my hand. Me and my family showed up and we attempted to order when we got here. We called the number they had connected on Yelp three times, no answer. We ordered through DoorDash, and it said it was temporarily closed. So when we pulled up, I sent my family in to order for us. They said due to the weekends being busy, they don't do any takeout at all which is completely understandable. So what we decided to do since my family was gonna go eat was come bring the food out while I'm sitting in the car. So they have no idea that I'm here."
Keith Lee was too turned off to try any of the food.
Keith said his family was told the wait would be over an hour long as he waited in the car.
"My family asked how long the wait was to be seated, they said an hour to an hour and a half. She also said they didn't have any reservations available. They didn't take down any number, any contact information. Nothing. My family then came and relayed that message to me. So I decided to go in myself. We walked in and we were greeted by a nice young lady. "
He added, "As soon as me and my wife were done taking pictures, the lady told me the table was ready. As always, I don't want any special treatment. I want to be treated like everyone else. I paid for my food like everybody else. I'm a normal person, I'm a normal customer. Things like this are exactly why I do my reviews the way I do. Just because I have a certain amount of followers on social media don't make me different from nobody. My mom, my mom-in-law, my sister are paying customers just like me. So I want them to be treated just like me."
Keith questioned how he was able to be seated after 5 minutes while his family was told there would be a 60 to 90-minute wait. He then made the decision to leave.
Keith Lee done made his way to Old Lady Gang and he got similar results to Milk & Honey. WHAT IS GOING ON DOWN IN ATLANTA?? 😩 pic.twitter.com/zhKObg2svU

— REALITY SPEEDD (@realityspeedd) October 30, 2023