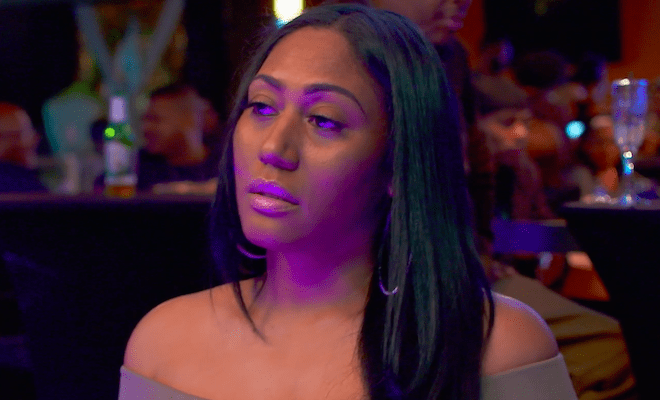 Evenita hasn't been on "Black Ink Crew Chicago" since the Vegas drama.
To refresh your memory, Jenn found out Evenita and Van slept together during the group's trip.
She was furious. However, she and Van decided to stay together.
But she had some words with Evenita.
And she demanded Evenita was fired as Van's apprentice.
On the upcoming episode, Evenita returns.
She apologizes to Bella for attacking her at a tattoo convention.
Then she proceeds to tell Lily and Bella that Van and Charmaine slept together.
Evenita claims this took place during the group's time in Las Vegas.
She says she heard them because she was in the bathroom that was linked to Van's room.
After VH1 released the preview, Jenn reposted the clip on Instagram.
In the caption, she made it clear that she doesn't believe Evenita.
Charmaine then took a shot at Evenita in a comment.
Check out the video and screenshot below.