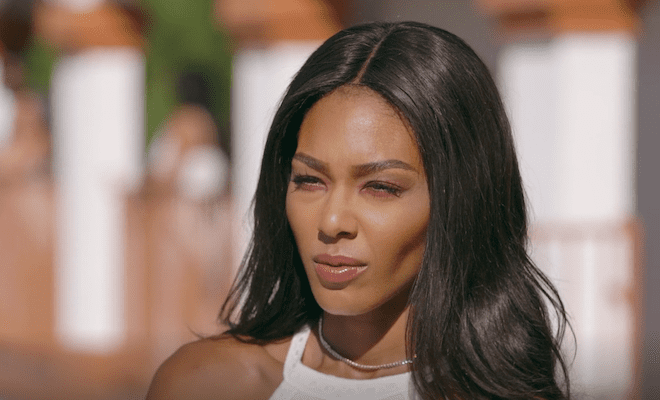 Lil Fizz and Moniece Slaughter have had a rocky co-parenting relationship for years.
Fizz accused Moniece of not spending much time with their son.
It's one of the reasons many of Moniece's foes have accused her of being a deadbeat mother.
Although Fizz eventually apologized for saying this, things still haven't been peaceful.
And it's clear that Fizz's romance with Apryl Jones is causing even more tension.
But Moniece says her issues with Fizz are deeper than Apryl.
Recently, Moniece vented on Instagram Live.
She opened up about the problems she's had while raising their son.
Although she thinks he's a good kid, sometimes she feels he's disrespectful.
Moniece believes he learned this from Fizz.
Here's what she had to say when a follower brought this up:
Yes, LovelyRianna, that is accurate.

I did talk to his dad and I said, "You know, Cam sees you disrespect your mom. He sees you disrespect me and that validates why."

So when I tell him something, that's why in the car, "Call my dad. Call my dad."

Recently, I had to tell him, "Yo, dog, this is my house. Your dad doesn't rent sh*t over here. I don't have to call him for anything."
Check out the video below.
View this post on Instagram