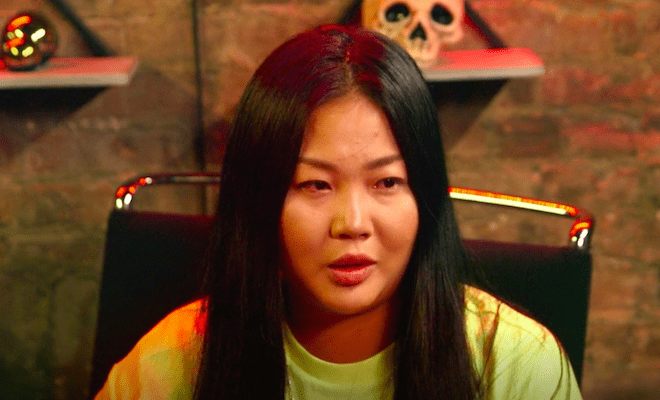 Alex gets good news.
Cease returns to the shop after being arrested. He says the cops pulled him over for running the red light. The cops found his brother's temporary ID and thought it was his fake ID. So he told them to run his name and they discovered two warrants from unpaid traffic tickets. He will have to go to court. Cease worries his recent arrest could hinder him from opening a shop in Brooklyn.
Donna gets sultry for Alex. When he walks into the apartment, he sees lit candles and strawberries. Donna is also wearing lingerie. They are celebrating the fact that the doctor has cleared Alex for moderate exercise and activity. So Donna believes they can have s*x again. She suggests they try 20 different positions in 20 days.
Things work out for Cease.
Cease heads to court. Puma goes there with him and Cease is upset that Teddy didn't come to support him. However, Cease is able to pay a fine and receive no charges. Regardless, he's worried the arrest may cause the city council to reconsider allowing him to have a shop in Brooklyn.
Sky takes her dog Bagel to a dog modeling audition in Miami. However, Bagel struggles to take pictures ad listen to commands. Sky gets mad when the woman conducting the audition says Bagel just may not be a star. She then storms off with Bagel.
Alex and Donna clash.
Dona and Alex return to the restaurant and bathroom they had s*x in, causing them to go viral with a video. They have some drinks and do it again in that bathroom. Afterward, they go outside and talk. They start arguing after Donna tells Alex that there is a two-year deadline for them to get married. And Alex only has two months left. But Alex feels like it's already as if they are married. So he doesn't know why they have to actually do it officially. This angers Donna and she walks away.
It's the day of Cease's meeting with the city council. Puma comes with him. Cease wants to have a block party but he is told it's not a good time for Fulton Street because it will be a holiday(Labor Day weekend). And they can't have anyone out in the park after dark. So Cease won't have a block party but a regular party that will have to end by 9 pm.
Donna gets a devastating update from Bae.
Bae returns to the shop somberly. She found out she was pregnant and she's in the process of having a miscarriage. She tells Donna that Rob knows and doesn't care. According to Bae, Rob told her that he didn't want to "stop living" his life to be with her again. Bae breaks down crying and says that she just needs to take a break. She's too stressed out.
Donna is still stressed out about Alex. A client comes in and asks to get perseverance tattooed on her back. Donna does the tattoo but misspells the word.
Later on, Bae FaceTimes her mother. She tells her mother that she had a miscarriage. And she really needs her mother to come visit her. Her mother says she will make an attempt to come.
There's drama with the newbies.
The crew has a handcuffs and Hennessy party. They are taking tips to pay for Tati's legal fees. Although everything appears to be going fine, Q and Mike start arguing and a scuffle ensues. They are separated. Puma comes over to find out what is going on. Krystal walks over screaming at Mike and Q about how she thought they were her friends. A frustrated Puma yells at all three and tells them they are fired.
What are your thoughts on the episode?
Donna said FREE?HAND ?…But girl could've spell checked that beforehand #BlackInkCrew pic.twitter.com/XNl0fIDqiX

— Black Ink Crew (@BlackInkCrew) October 10, 2019