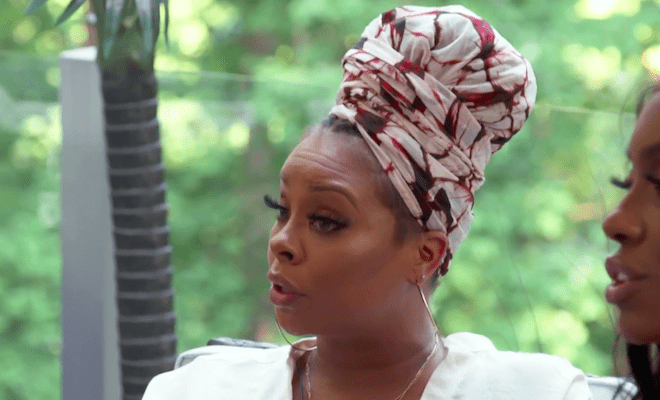 By: Amanda Anderson-Niles
On the latest episode of "Real Housewives of Atlanta," Cynthia throws another Bailey Que. Although NeNe does not attend, there is still drama. Porsha tries to push Eva and Kenya to hash out their issues. Although Eva says she has no problem with Kenya, Kenya is upset about what she heard was Eva's reasoning for not bringing her kids to Brooklyn's party.
Eva denies saying that the issue was she wasn't sure of Kenya's energy. Kenya isn't buying this and warns Eva that she doesn't want a problem. This eventually leads to Kenya and Cynthia having more tension.
When Marlo arrives, she clashes with Eva and Kenya.
And Yovanna tells NeNe what Cynthia has been saying about her.
Here's a recap for "The Regift That Keeps on Giving."
Click next for the details.