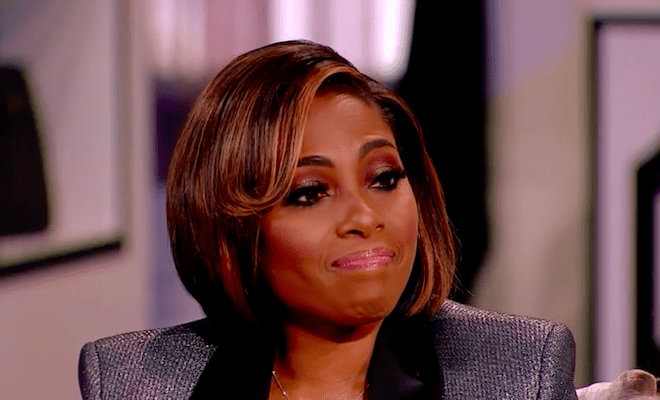 Dr. Simone Whitmore and Dr. Jackie Walters' friendship was tested. On the current season of "Married to Medicine," it was revealed the two friends haven't been spending much time together. And at one point at the reunion, it seemed as if Jackie's friendship with Dr. Heavenly Kimes may have been a factor.
Simone and Heavenly have their own issues though. They had a heated exchange backstage about Cecil Whitmore's past tweets. Although they appear to resolve the problem on the upcoming episode, Simone had some interesting thoughts on Twitter. After a fan of the show stated that who a person keeps around says a lot about who that person really is, Simone agreed. And it seems like the tweet is in reference to Jackie. Simone may still feel some type of way about Heavenly and Jackie's friendship.
Check out the screenshot below.