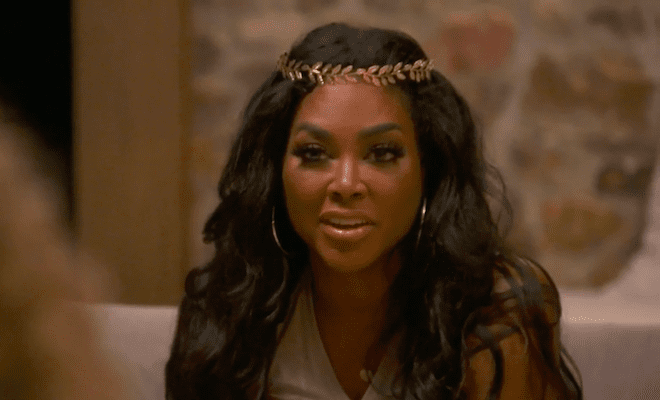 By: Amanda Anderson-Niles
"Real Housewives of Atlanta" stars Kenya Moore and NeNe Leakes will have another heated confrontation on the upcoming episode. Things were already not the best between them before the trip to Greece. But things are about to get worse.
NeNe was already upset that Kenya snubbed her the night prior. After Cynthia Bailey asked NeNe to offer Kenya some advice in regards to saving her marriage, Kenya wasn't interested in talking to NeNe. She didn't believe NeNe was being genuine.
So NeNe decided she was done trying to make peace with Kenya. So after Cynthia confronts Kenya for challenging her wine expertise, they actually make up.
And this leads to NeNe and Kenya clashing, again.
Click next for the details.