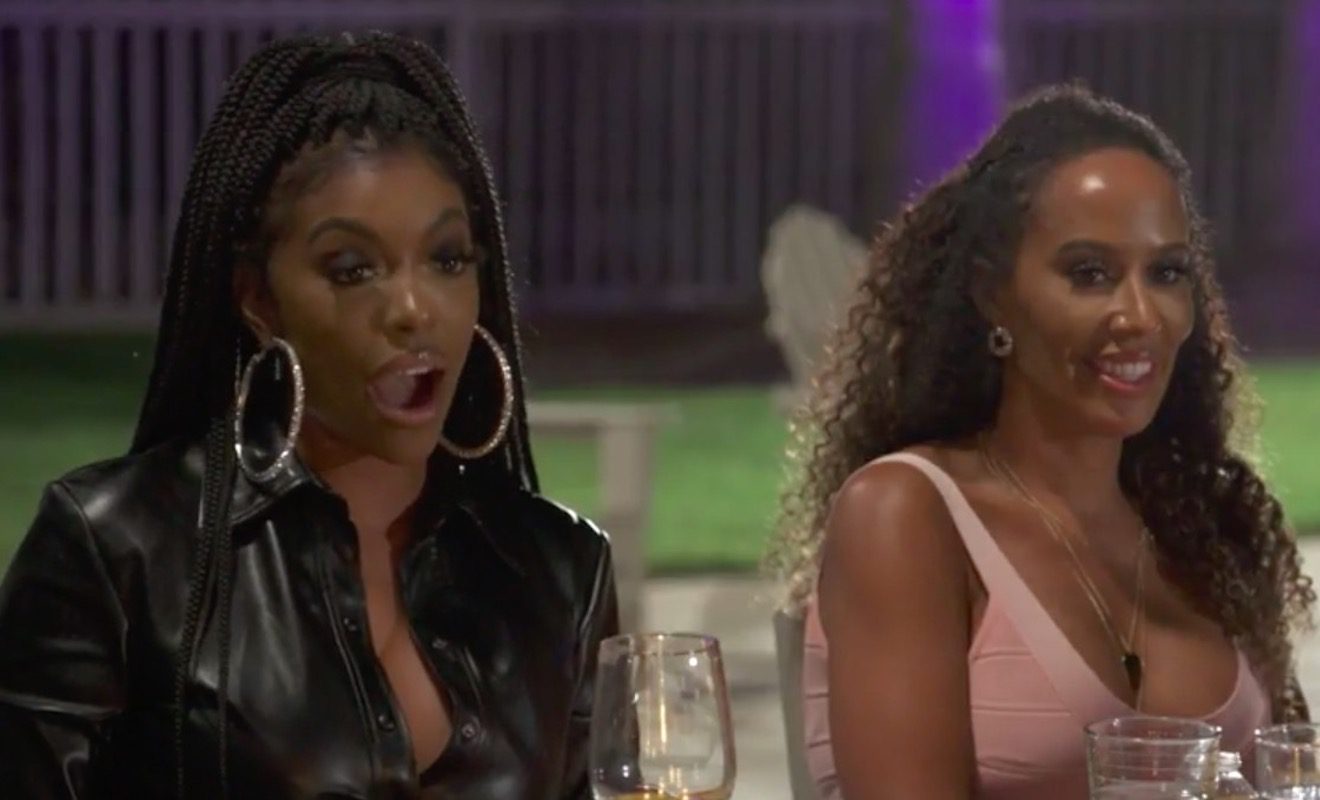 Porsha Williams and Tanya Sam warned Cynthia Bailey about Kenya Moore.
"Real Housewives of Atlanta" is back for season 13 and fans have a lot to say already on social media. This is due to the fact that some details about the season were leaked weeks prior to the premiere. So far, one of the most discussed topics involves Tanya Sam and Porsha Williams.
Both women seemed to solidify their friendship on the previous season. In fact, this is one of the reasons why they had no problem being critical of Cynthia Bailey and Kenya Moore's friendship. While the women were in Greece, Kenya questioned Cynthia's wine expertise. While Kenya said she didn't mean to be malicious, both Porsha and Tanya told Cynthia that this was disrespectful. Since Cynthia owns her own wine cellar, they didn't think a real friend would do this on a television show with many viewers.
Kenya Moore said Tanya Sam and Porsha Williams fell out.
Cynthia then called Kenya out about this. However, Kenya apologized. And she made it clear that she would never do anything to hurt Cynthia. So both women were able to move on from the situation and Cynthia said that they will never fall out.
Interestingly enough, Kenya recently told Wendy Williams that she believes that Porsha and Tanya may have had a fallout. And she also seems to think the root of the supposed fallout is the rumors about the two ladies and a stripper.
However, Tanya and Porsha have seemingly clapped back.
Click next for the details.