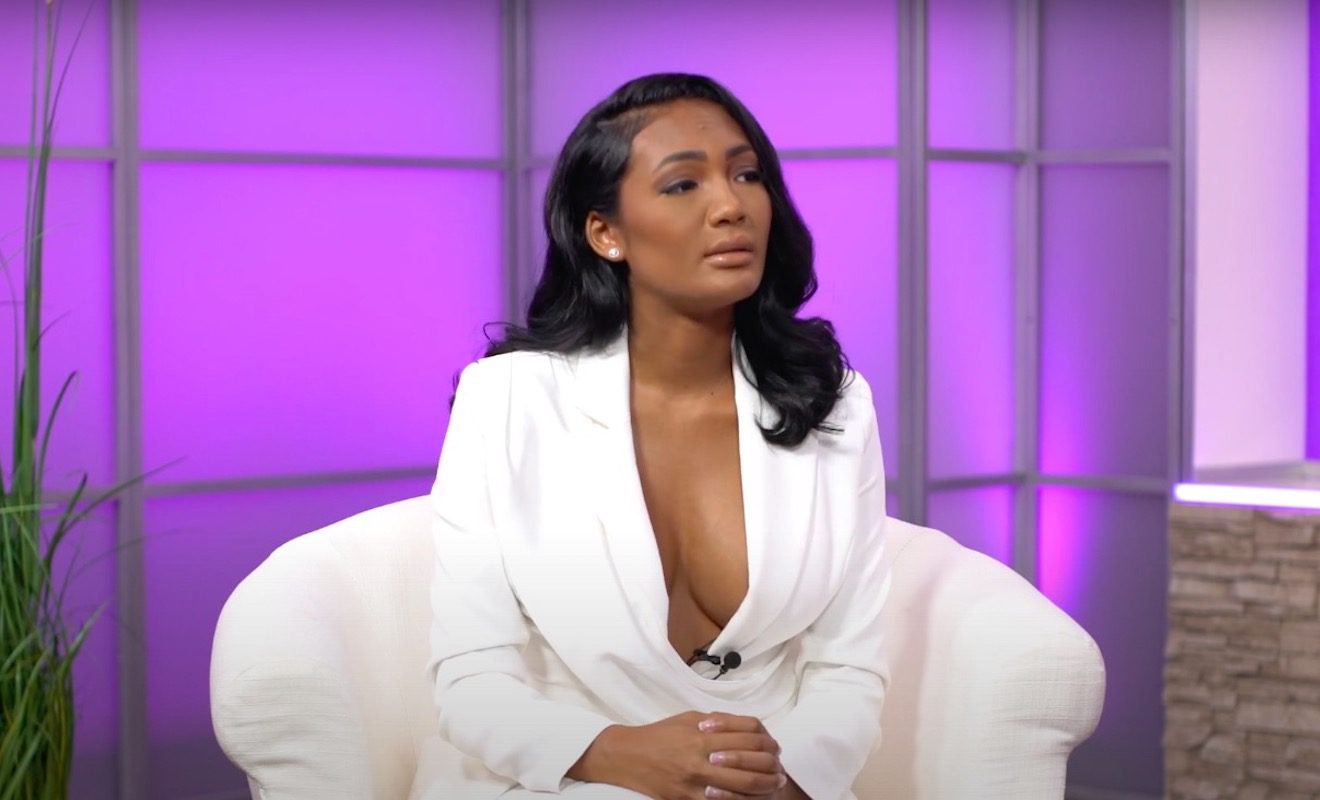 Falynn Guobadia remains a hot topic.
"Real Housewives of Atlanta" fans have had a lot to say about Porsha Williams' engagement to Simon Guobadia. Of course, they have been thinking about how the whole situation affects Falynn Guobadia. The first time viewers saw Falynn and Simon on the show, Porsha was being shown around their mansion. Plus, she enjoyed their swimming pool and hookah. So people were confused after the engagement was confirmed.
Regardless, Porsha has denied being the cause of Simon and Falynn's split. She has also denied that they were together while Simon was still with Falynn. But she understands that the optics don't look great.
RHOA producers weren't feeling Falynn Guobadia?
Interestingly enough, Falynn recently spoke out on the whole situation. Not only did she discuss the demise of her marriage but she did open up about her time on "Real Housewives of Atlanta." During an interview with Up And Adam Live, she made some very interesting accusations. She claimed that she was told that she wouldn't be asked back for the upcoming season because producers felt like she damaged the image of RHOA.
She said, "I remember telling the producers specifically what it was that I didn't want to happen in my home when filming in my home. Outside of my house, it's a reality show. It's fine. But when being at my home, which you know is where my children lay their heads, I just ask for a little bit of respect. When I say I felt used, what had transpired was everything I told them in confidence to not happen happened. When it did happen and I reacted the way that I did due to being called a racial slur in my home several times, I had learned after the show aired that someone had said that I was too…I don't know the right term to use for it. But I pretty much did not have the look the show wanted for their show."
Falynn continued, "I think it was just because of the way I reacted at the Halloween episode. I didn't care at that point. I wasn't going to tolerate someone calling me what she did. Regardless of the situation, regardless if it's cameras or not. I didn't care at that point. But I kind of let it slide a few times. The public didn't get to see that part so…And yeah, I was going to sign on for another season but I didn't get a call. I had asked a friend of mine who's close with the production, you know, 'What's going on?' And they said they did not like how I reacted and that I damaged the image of the show."
She went on to say that this just made her feel like she was used. Plus, LaToya allegedly referred to her as "Ching Chong." And she was called this more than once. Her children allegedly heard LaToya use the racist term. Falynn's mother is from Thailand and her father is Cape Verdean.
Falynn also discussed Porsha and Simon.
Click next for the details.