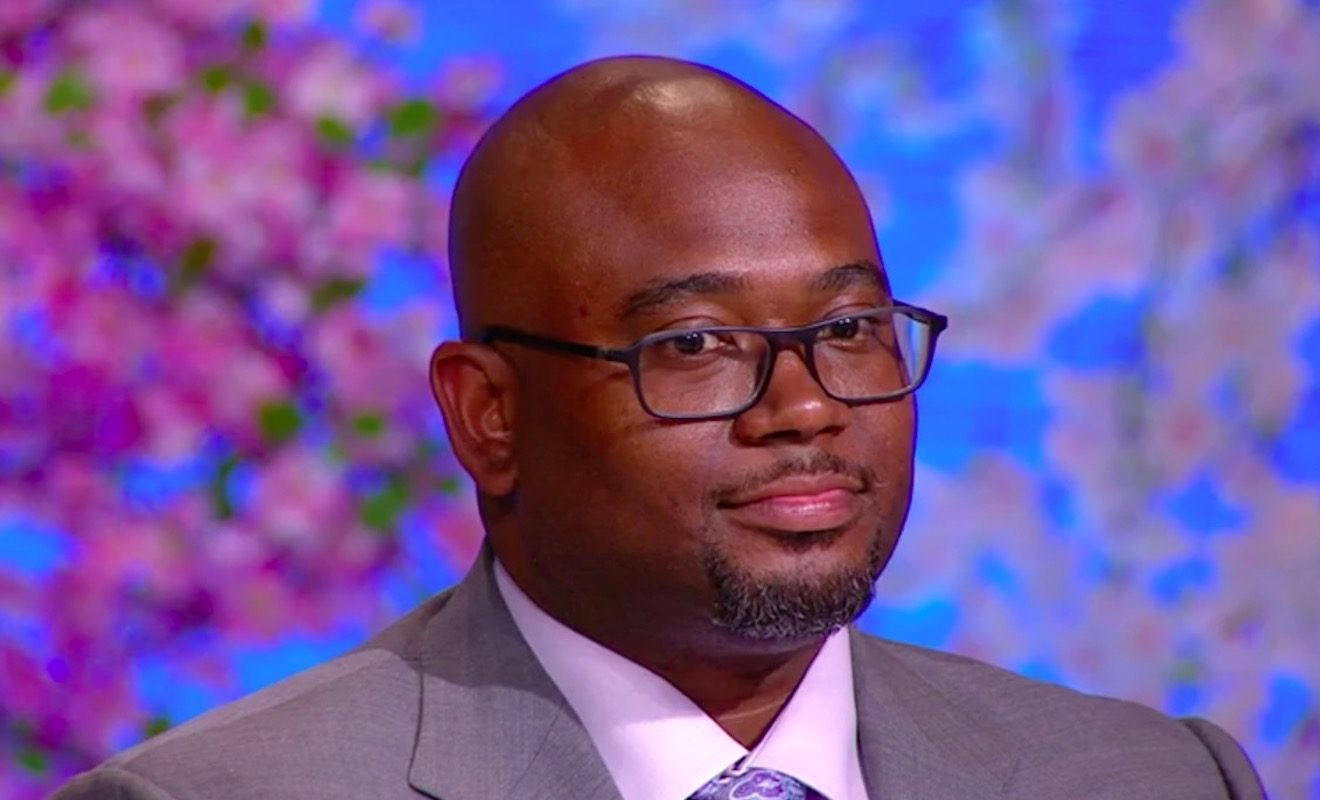 Are there double standards in the group?
Dr. Heavenly Kimes just wants the men not to get involved in the feuds between their wives. But that hasn't been easy to do on "Married to Medicine." As the insults fly back and forth, sometimes the husbands get caught in the crossfire. Regardless, Heavenly's feelings haven't changed.
On a preview for part 3 of the reunion, Heavenly says, "I don't think you should ever address somebody else's wife in anger or something you're mad about. That's just my personal opinion."
Dr. Jackie Walters' husband Curtis Berry then says, "Why's it okay for the women to talk about the men and the men should not respond?" He continues, "Times have changed. Women have become more empowered and they've become more aggressive. So if you wanna act like a man, and you wanna do that, you wanna have that power…"
Toya Bush Harris' husband Dr. Eugene Harris interjects, "Tag me in." He goes on to say that sometimes insults also apply to the husbands, too, "I think my point is sometimes the content of what you're talking about is more couple's business. And so you have to be careful."
Quad Webb stands by her Twitter shade.
Quad Webb spoke up and brought up her recent Twitter feud with Eugene, "I said what I said in reference to beg, borrow, and stole…I said that because your wife, Eugene, at the time had said something on the live I did not like that I did not agree with. And that was retaliation."
Eugene points out that he thinks Quad has said a lot, "You said a lot of things this year just about that one thing, apartment, Quad. It was a lot. You can't keep saying stuff."
Regardless, Quad stands firm, "And I said if you keep on playing with me, I'ma treat you like a woman and buy a skirt for you since you wanna be in women's business. I stand by that."
Eugene responds with, "Okay, Make sure it's expensive. Where are you going with this?"
Andy Cohen then asks Quad, "So if a man responds to a woman, he should be wearing a dress and pumps?" And Quad says, "I don't have an issue with it. I can go with the best of them. Either way, we can play tennis all day. I'm wit it, I'm here for it. I don't care. Man, woman, or child. We can do it."