Claudia Jordan denied going after Porsha Williams with media moves.
Falynn Pina appeared to have a friendly relationship with Porsha Williams on "Real Housewives of Atlanta." In fact, as the women prepared to go to South Carolina, Porsha recommended they use Falynn and Simon Guobadia's private jet. Fast forward to now, Simon and Falynn's marriage has ended. And Porsha is now engaged to Simon.
As for Falynn, she recently confirmed that she is indeed in a relationship with her assistant. This is the same man that Simon accused Falynn of having an affair with.
Falynn recently opened up about the situation during a recent interview with Fox Soul's "Cocktails with Queens." Of course, Porsha was brought up. And Falynn said that she was surprised Simon ended up with Porsha because he had allegedly badmouthed her in the past. In fact, Falynn said that Simon allegedly said that Porsha allegedly slept with his cousin for a Rolls Royce.
The interview got even messier towards the end when LisaRaye McCoy told Falynn that she and Simon both did each other dirty.
Since former "Real Housewives of Atlanta" star Claudia Jordan is on the panel and some fans remember she wasn't necessarily someone who got along with Porsha, she's been getting called out on social media. In fact, someone recently accused Claudia of running a "hate Porsha campaign" on Twitter.
In response to this, Claudia tweeted, "Hate? For what? You're bugging. I cover trending topics."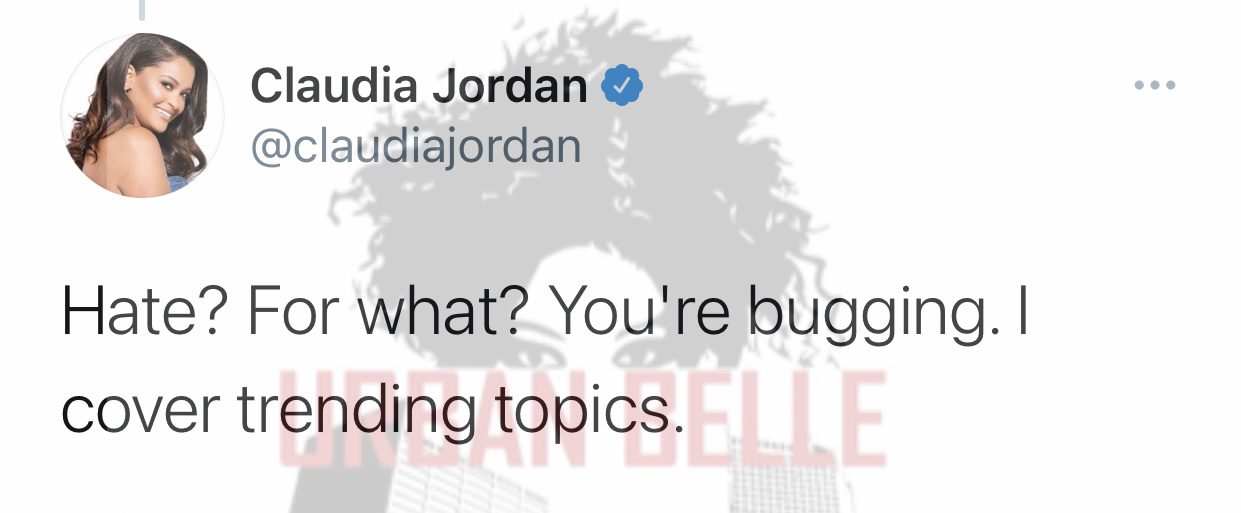 Porsha Williams clapped back after someone criticized her body.
Meanwhile, Porsha was a little too busy responding to a critic on Instagram. Apparently, she recently posted a photo of herself to the platform, and someone had something to say about her "fupa." The critic wrote, "Your fupa is sitting in your lap."
Porsha decided to get even by reposting the comment on her Instagram page and posting a picture of the critic rocking a two-piece swimsuit. In the caption, Porsha wrote, "These are the type of people who body shame me on a daily! The message here is people will project their own insecurities on to you, you don't have to receive it!" She continued, "I gave birth to a whole human so yes my body changed and yes my body is still beautiful."

While many of Porsha's supporters supported Porsha's clap back, others accused Porsha of responding to body shaming with body shaming.
You can check out the post here.