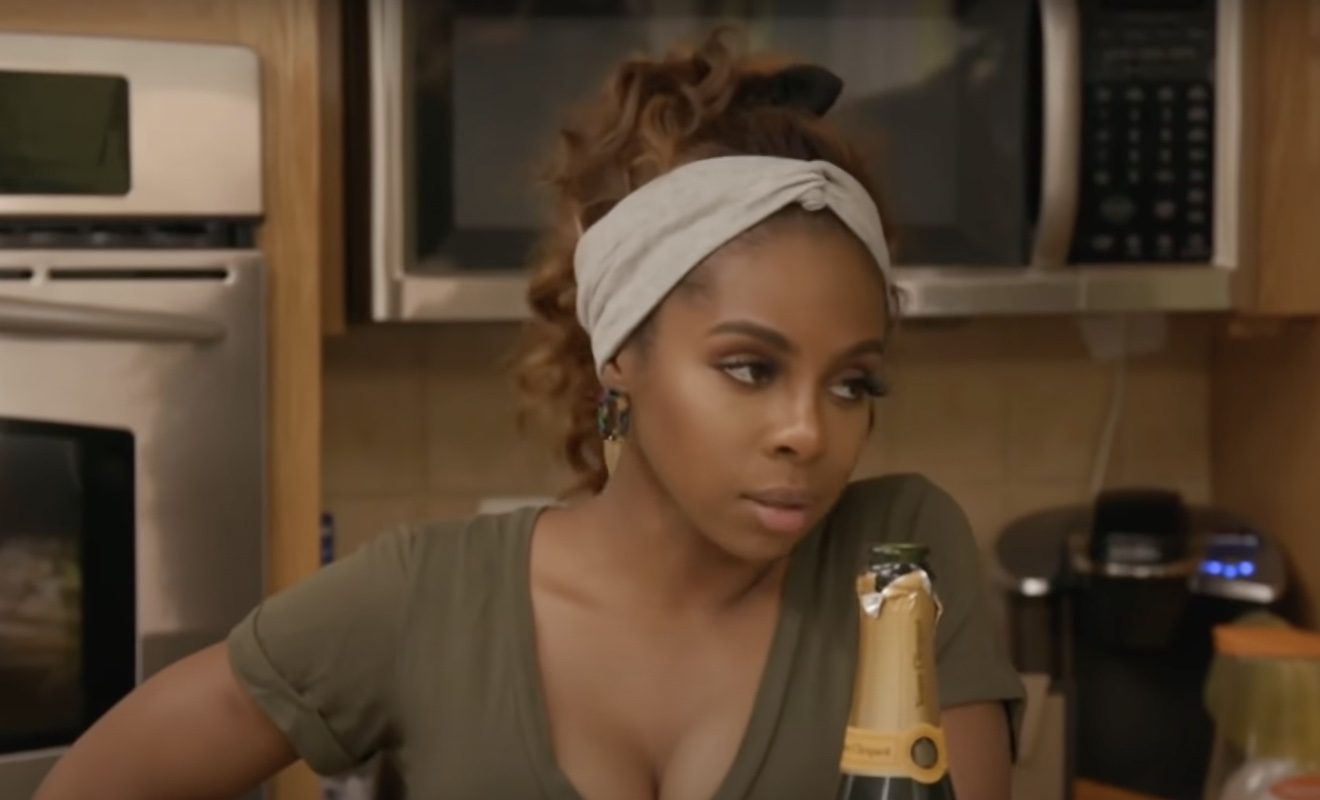 Candiace Dillard's fallout with Monique Samuels was violent.
"Real Housewives of Potomac" star Candiace Dillard had a very nasty fallout with Monique Samuels. After they began to question each other's loyalty, things got much worst. They got into a physical altercation while they were filming at a winery. This caused a lot of drama on the show. Candiace wasn't the only one who refused to film with Monique. Gizelle Bryant, Robyn Dixon, and Wendy Osefo didn't want to be around her. Interestingly enough Karen Huger said she wanted to remain neutral. However, Ashley Darby supported Monique. She even wrote a character statement to prevent Monique from going to jail.
Candiace was furious about this. Before Ashley made the decision to help Monique, she had just made peace with Candiace. Candiace was apologetic about the comments she made after Ashley had a miscarriage. And Ashley apologized for the drama that went down at Candiace's house which became known as the butter knife incident.
So Candiace felt very betrayed when Ashley's character statement referenced the butter knife situation. During the recent season, Candiace and Ashley continued to clash. And neither was ready to move on from the other's past incidents. However, there was one moment when Candiace took up for Ashley. Plus, they later hung out at a bar.
Some fans have been wondering if there is now a chance Candiace and Ashley can be friends. Candiace addressed this in an interview.
Click next for the details.