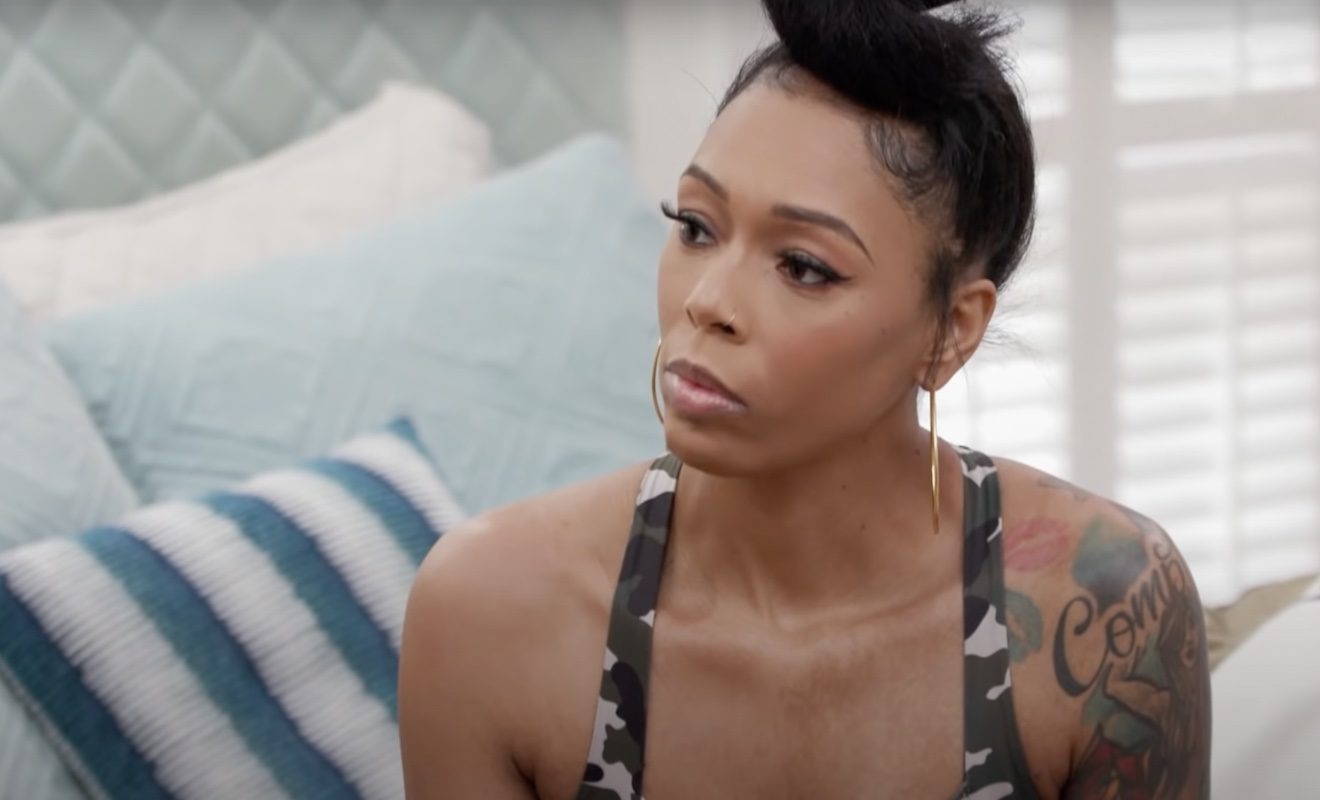 Malaysia Pargo and Brandi Maxiell's fallout surprised a lot of people.
"Basketball Wives" is back for Season 10. For months, fans heard a lot of rumors about what drama went down during filming. With the return of Brandi Maxiell, things became messier for Malaysia Pargo. Malaysia and Brandi used to be very close friends. In fact, when they were on previous seasons, they always rode for each other. And this didn't change when the Miami crew joined the LA cast. Even after Brandi departed the show, it seemed as if she and Malaysia were able to maintain their bond. However, a couple of years ago, fans noticed that the ladies no longer interacted much on social media anymore.
When it was revealed that Brandi was returning for the current season, rumors began to spread that fans would see their fallout be addressed on the show. And that is exactly what happened on the season premiere.
While neither Malaysia nor Brandi have yet explained what led to their fallout, Brandi said the most hurtful thing was not hearing from Malaysia after her father passed suddenly. Brandi confronted Malaysia about this at Jackie Christie's latest wedding. And Malaysia said she had no idea that Brandi's father died two months ago. However, Brandi wasn't buying this. She said Malaysia had to know because they have mutual friends.
The current season of "Basketball Wives" was reportedly tough for Malaysia Pargo.
Malaysia said they do not have mutual friends anymore. But Brandi still isn't convinced Malaysia didn't know. And she told Shaunie O'Neal that it was just hurtful that her father's death didn't result in Malaysia reaching out to her.
Interestingly enough, it's rumored Brandi isn't the only one Malaysia clashed with while filming. And a report alleged that she got into a physical altercation with Brooke Bailey. There have also been reports suggesting that Malaysia isn't really on good terms with anyone except Jackie, Nia Dorsey, and her sister Noria Dorsey. So it's rumored that Malaysia was a bit of an outcast this season.
Well, some fans have hopped on social media to say that Malaysia should have had more allies. And they know for sure that "Love And Hip Hop Atlanta" star Bambi would have had her back.
Bambi had something to say about this, too.
Click next for the details.