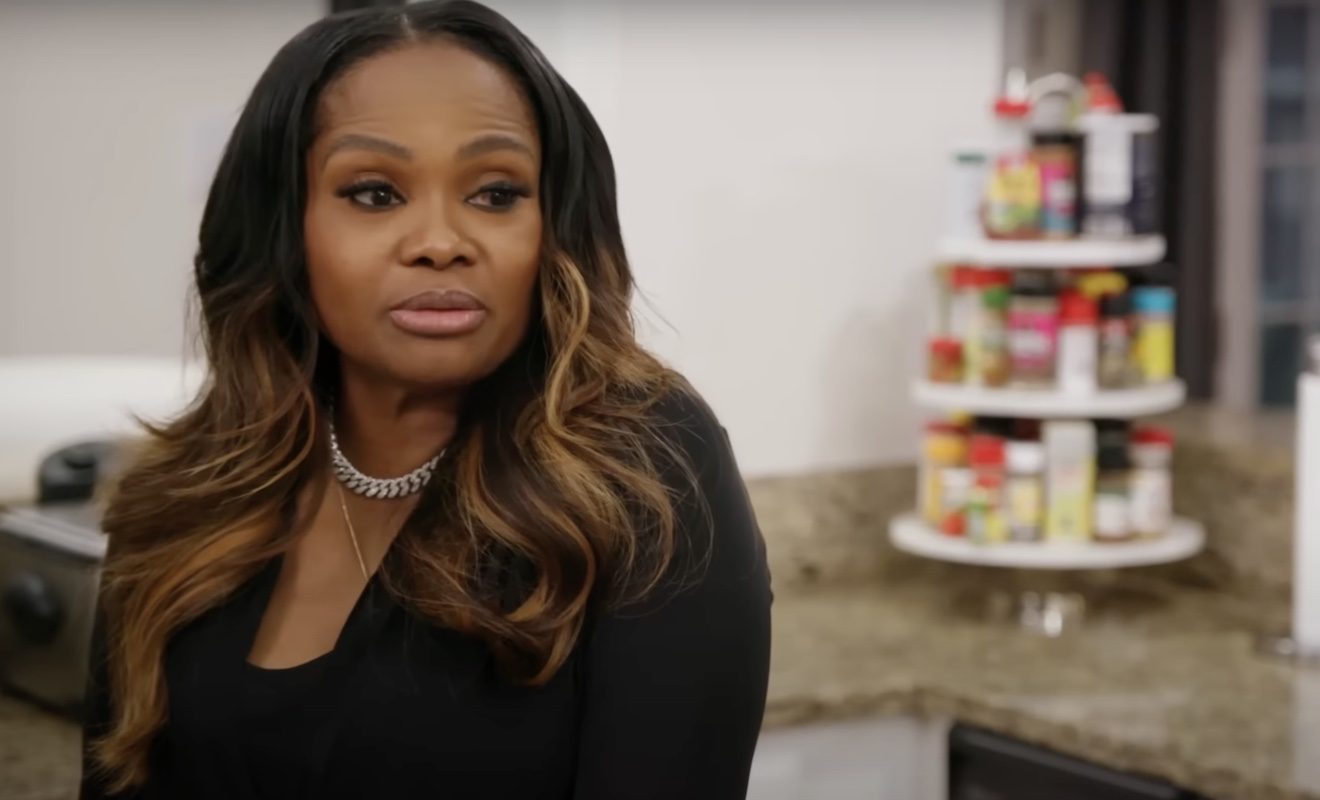 Friendships continue to be tested on "Married to Medicine."
Dr. Heavenly Kimes will be confronted for her YouTube channel on the current season of "Married to Medicine." Dr. Contessa Metcalfe is upset that Heavenly accused Dr. Scott Metcalfe of being verbally and emotionally abusive. Contessa felt betrayed. She didn't think Heavenly should have said this to her subscribers since they had a real friendship. However, Heavenly doesn't feel she was wrong. She said she just answered the question and she's entitled to her opinion.
Well, the other women have also not been a fan of Heavenly's commentary about their lives. In a preview for the upcoming episodes, producers showed clips of Heavenly even speaking on Toya Bush-Harris and Dr. Jackie Walters. In the clip about Toya, Heavenly said Toya is lazy but was smart to marry Dr. Eugene Harris. And when it comes to Jackie, Heavenly threw a jab about Curtis Berry cheating on her.
So an intervention was something the cast feels was necessary. In the preview, Contessa goes off on Heavenly. She says, "I don't need your friendship if everything I tell you, you use for f*cking clicks and likes!" And Heavenly responds, "You're mad at your husband, not me."
At one point, Jackie seems fed up with Heavenly's behavior at the intervention. She says, "Stop slanging dirt right now."
Toya Bush-Harris accused Dr. Heavenly Kimes of using her for a storyline.
Although Quad Webb has taken issue with Heavenly's comments about her in the past, she does think the intervention was messy. In a green screen interview, she says, "It wasn't about getting through to Heavenly, it was about getting Heavenly." Heavenly agrees. In a green screen interview, she says, "I've never seen this kind of betrayal."
Eventually, things get really bad between Contessa and Heavenly. Contessa tells Jackie, "She was reckless. And I now can be reckless, too."
View this post on Instagram
Heavenly has accused Contessa of just using her for a storyline. In an Instagram caption, she wrote, "If you want me to be your storyline, I will be your storyline. There you have it‼️ #Married2Med Season 9 premieres this Sunday at 9:15 PM EST."
Toya then responded, "Well, I was yours last season…😮" Heavenly clapped back, "@toyabushharris no ma'am! You were an *** last season!! Run the tape!! 😂 😂 😂"