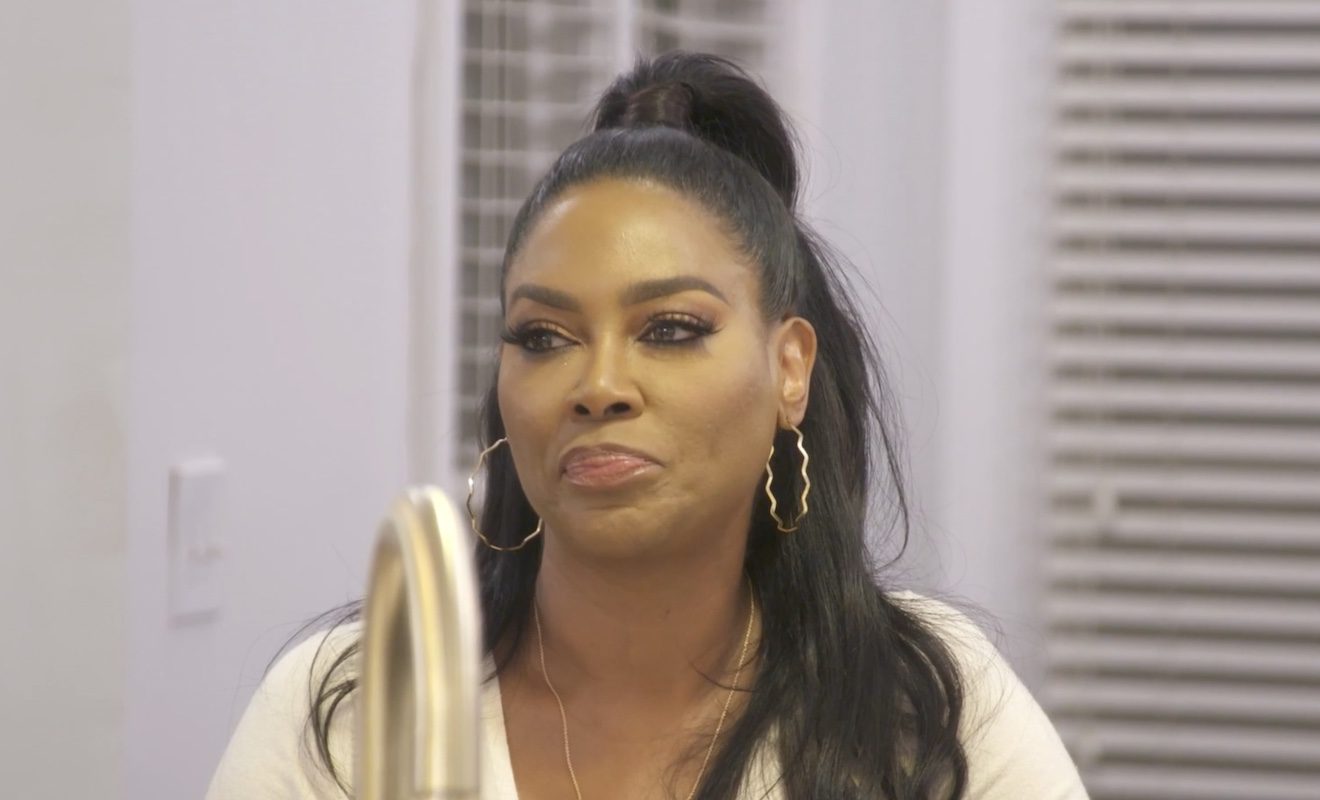 Kenya Moore wanted RHOA fans to remain calm when ratings dipped for Season 14.
"Real Housewives of Atlanta" fans have been keeping a close eye on the ratings for the current season. Many were uncertain if the show could succeed amid the departures of Cynthia Bailey and Porsha Williams. Prior to that, NeNe Leakes made her exit. And it's led to a lawsuit. NeNe has accused Bravo, Andy Cohen, and others of racial bias behind the scenes. Regardless of the ongoing legal battle, some fans still hope that NeNe could return at some point. Even Kenya Moore has said she'd like to see NeNe come back. She felt like NeNe is an asset to the show. She's even open to having a friendship with NeNe. But it seems as if Andy has officially closed the door on his relationship with NeNe as well as the possibility of her return.
Season 14 offers a pretty interesting cast. Kenya and Kandi Burruss are the two veterans that remain from the previous season. And Sheree Whitfield made her return while Marlo Hampton is holding a peach for the first time in the show's history. Interestingly enough, both Kandi and Kenya said they advocated for Marlo to get a peach. So they were surprised to end up feuding with her once filming started. In their opinion, Marlo has shown that she isn't all that loyal. They think she will turn on anyone for a storyline no matter what nice things people have done for her.
When it comes to ratings, the show experienced a dip at the beginning of Season 14. This is something fans, as well as NeNe and Phaedra, have noticed. Phaedra thinks RHOA has become a sinking ship. And NeNe and her supporters feel the ratings show that NeNe is necessary for the show's success.
Are RHOA fans too concerned with ratings?
One person who isn't understanding the interest in ratings is Kenya. During an interview with the Jasmine Brand, Kenya was asked if she or any of the other cast members worry about ratings. In response, Kenya said that she thinks fans are too fixated on the numbers.
"We don't really pay attention. And what the audience…we have the only audience that really pays attention to our ratings instead of just watching the show. It's very bizarre. They think they are producers. It's just so funny because they're so invested and we love that our fanbase is so strong and so invested. However, what they don't see is across the board ratings are going down because people are watching it digitally instead like on their devices and downloading them."
She continued, "So our numbers for our +3 and our +7 are through the roof so they're in the millions. Whereas you guys aren't privy to those numbers. It's interesting. Our ratings are fine. It's just the live ratings across all TV are down."
Well, ratings are actually on the rise. The most recent episode actually brought in 1.018 million viewers. This is the season's highest.