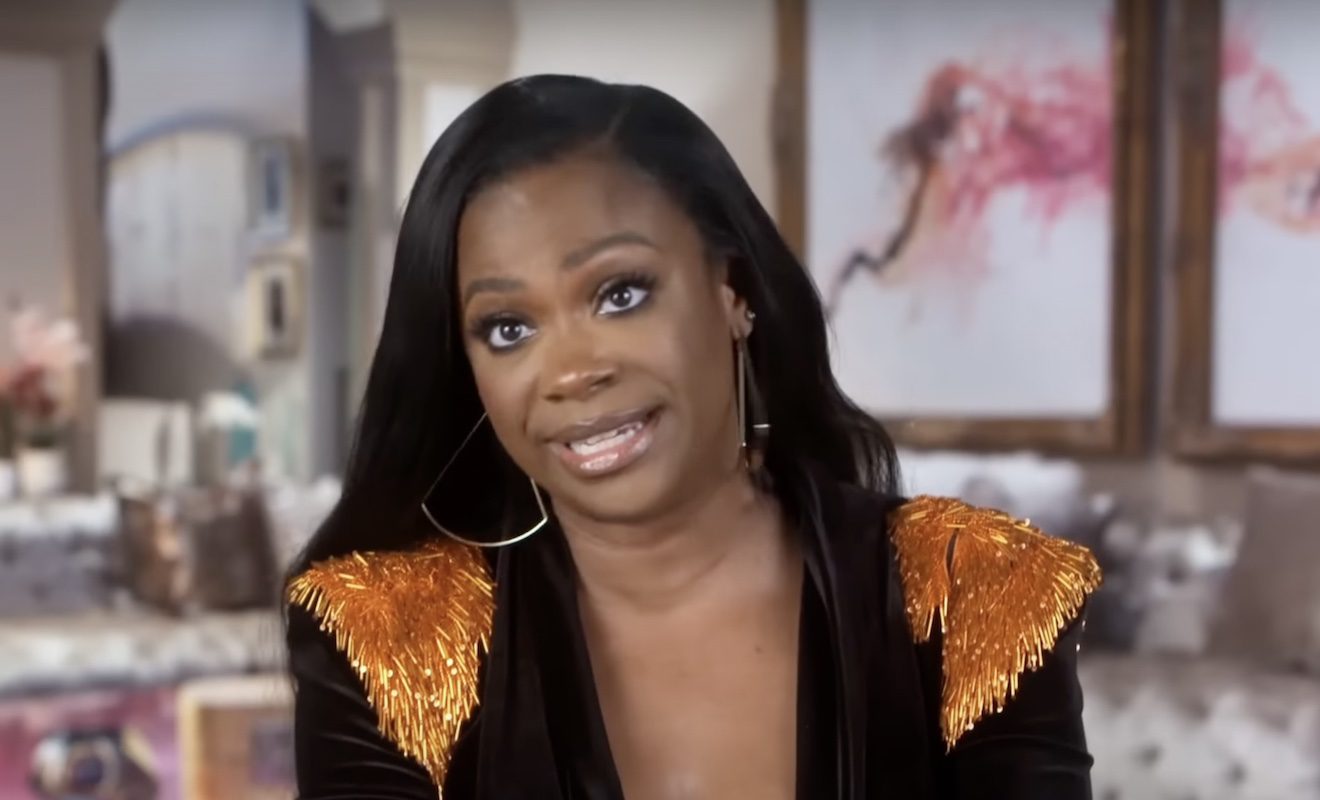 Todd Tucker and Kandi Burruss no longer have a relationship with Carlos King.
Kandi Burruss is having an eventful season of "Real Housewives of Atlanta. And recently, it was rumored that things got explosive while the cast filmed the Season 14 reunion. It was alleged that Kandi got into it pretty badly with Marlo Hampton and Sheree Whitfield. Well, Kandi didn't deny this during the latest installment of "Speak On It." She said that she let both have it equally because she hasn't appreciated the shady comments they made about her and Todd Tucker. Some of these comments were made on Carlos King's podcast, "Reality with The King."
When Marlo appeared on the show, she talked about the current season. And she told Carlos that she was coming for Kandi because she's been coasting. Marlo also accused Carlos of having the same opinion when he was a producer for RHOA.
And when Sheree made an appearance on the podcast, she admitted she wanted Phaedra Parks to return. She also accused Kandi of having too much power behind the scenes.
Well, Kandi was asked if she and Todd currently have a relationship with Carlos. Kandi answered, "What is your relationship like with Carlos King? There is no relationship chile…we don't have a relationship no more. No…no."
View this post on Instagram
Kandi Burruss is going to be true to herself.
And during the latest "Speak On It," Kandi responded to the perspective that she needs to work for her peach. She feels being herself is enough, "First of all, I'm being me, okay? I'm not giving you no fake drama, I'm not giving you no fake stories, I'm not coming at people with the fake ********. So what you get on the show is me. I'm being myself. Now if I've not been in enough mess for you that's because ain't enough mess coming at me I guess. I'm not really a person who starts drama with other people. I handle drama when it comes to me."
She added, "People say they don't like all the messiness and cattiness and all that stuff, but if you're not being messy or catty, then they say, 'Oh, you're not working for your peach,' which makes no sense. I'm just gon be me and I'm just gon do me and that's all I can do."
Kandi and Carlos have both denied that Carlos had anything to do with the situation that resulted in Phaedra's departure.