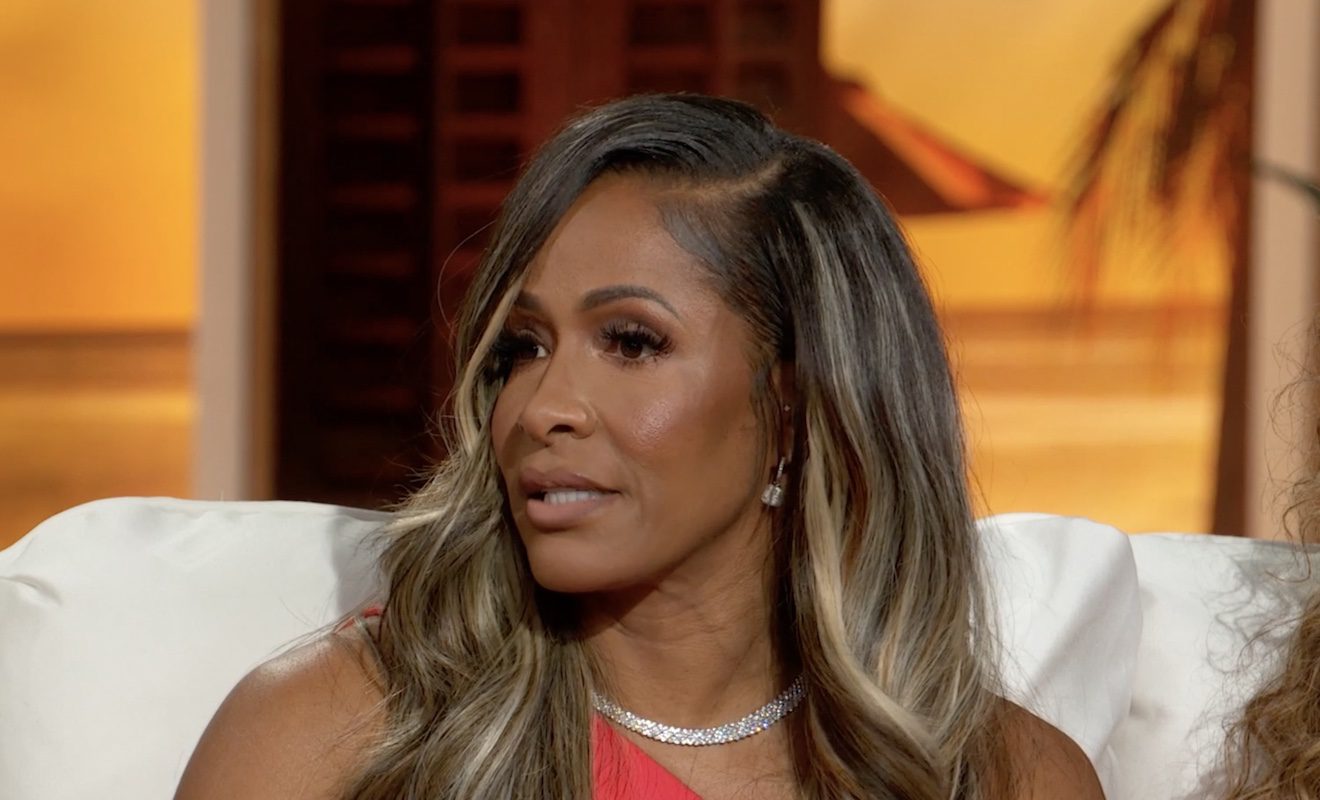 Drew Sidora isn't done throwing jabs at Sheree Whitfield.
Sheree Whitfield and Drew Sidora threw a lot of shade at each other on "Real Housewives of Atlanta." While Drew thought Sheree was shady during their first meeting, their disagreement over Drew's former assistant only made the tension worse. They don't mind being cordial when the group comes together, but it's clear they don't like each other. Plus, Drew didn't appreciate Sheree's comments about Ralph Pittman. After it was alleged Drew's former assistant told people Ralph is gay, Sheree threw jabs at Ralph in her green screen interview. Ralph didn't appreciate this either. So he confronted Sheree at the reunion.
Well, Drew didn't hold back during a recent interview with Dish Nation.
They discussed She By Sheree and the reunion. Headkrack wondered if Drew and the others were able to keep the merchandise Sheree gifted them.
"Now we also saw that Sheree bought out some merch. Did you get to keep any of the products from She By Sheree?"
In response, Drew said, "It was giving screen printed as well. I was like I didn't see this at the fashion show. And y'all want some tea? After it was over she was literally confiscating everything. So, 'Oh, I need all of it back.'"
She added, "Yeah, we didn't get to keep it. I have no She By Sheree to this day."
Ralph Pittman wants to be a better husband.
In related news, Ralph took to Instagram to issue a public apology to Drew. And he wants everyone to know that he's focused on doing better as a husband.
He wrote, "I'm man enough to apologize for my actions and I'm sorry for the hurt, embarrassment and shame I've
caused. I realize I need to do a better job listening to understand your hearts' desire and supporting you
emotionally. I love you and I'm sorry my demeanor didn't portray the adoration I truly have for you."
Ralph continued, "We've been on a rollercoaster over our 8yrs of marriage with many more highs than lows. I'm learning how to navigate real marriage challenges and overcome childhood trauma while the world is watching. I admit, I wasn't taught how to be a great husband and I was naive thinking I knew what it takes to succeed in marriage."
As Ralph works on himself, he hopes Drew won't run out of patience, "In our next chapter, I'm committed to becoming a new Ralph, a better partner and teammate. I only ask that you're patient with me as growth is a process and takes time. You deserve everything God has in store for you and I'm here to support you as we continue to grow individually and collectively."