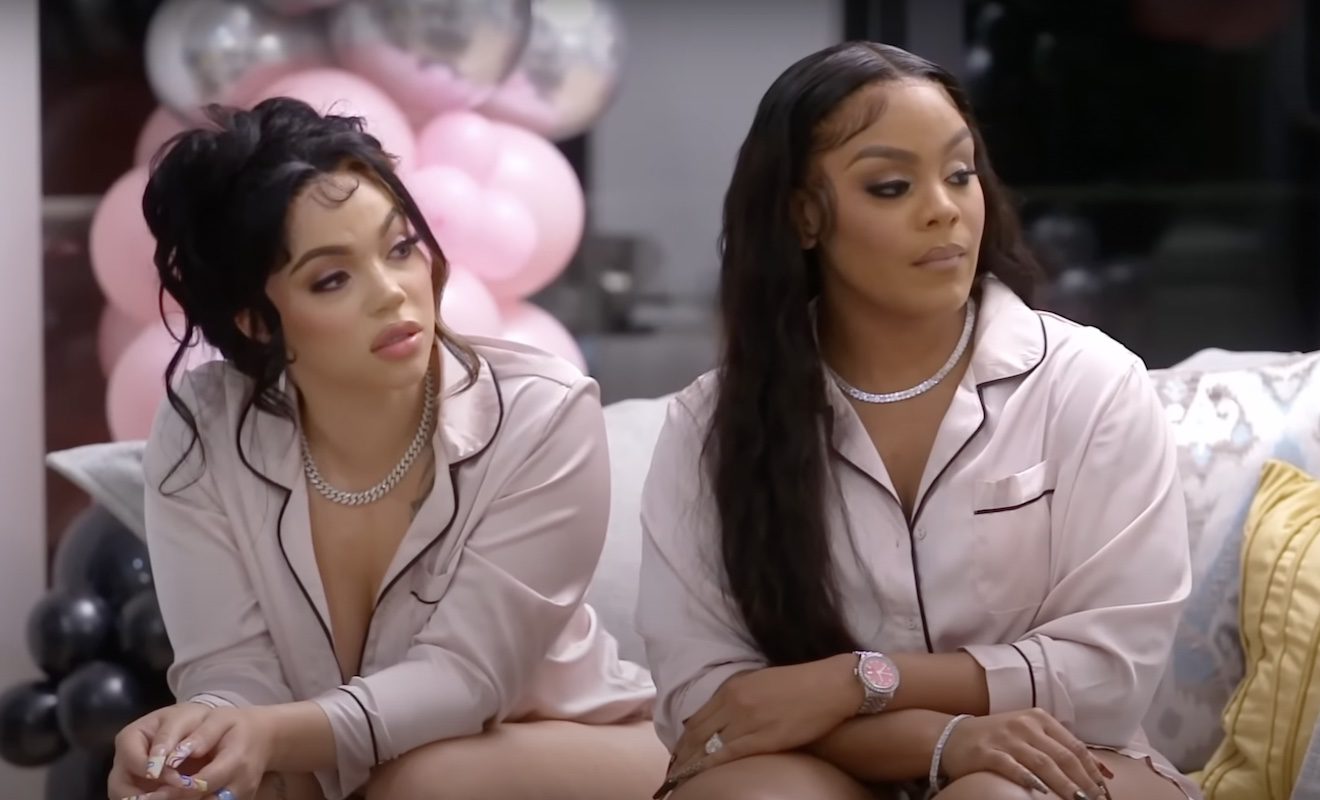 Things will get messier for Kendra Robinson and Yung Joc on LHHATL.
Yung Joc's drama with Kendra Robinson and Meda Montana will worsen on the upcoming episode of "Love And Hip Hop Atlanta." After Kendra had an honest conversation with Spice, Spice recommended that Kendra talks to Meda for herself. This comes after Meda told Spice and others that she's been hooking up with Joc for years. Given the timeline she gave, the group started to question if Joc cheated on Kendra with Meda. Kendra wants an answer to the question as well since she's already still processing the baby Joc had while they were on a break.
Well, Joc and Kendra will come face to face with Meda on the next episode.
In the preview for the episode, Meda says, "Everybody's around here talking, making it seem like I'm making up stuff. The truth is I messed with Joc since 2008 til about 2019." In response, Joc exclaims, "Meda!"
At one point in the conversation, things get very heated. Meda walks up on Kendra like she's ready to swing. Kendra returns the energy but they are restrained from getting physical.
Kendra then lashes out at Joc, "I'll break your got **** face open!"
Joc and Kendra won't be the only ones dealing with drama on the next episode. Rasheeda's dinner with Shirleen, Kirk, and her father Harold turns messy because Harold accuses Kirk of looking at Rasheeda as a "meal ticket."
Scrappy wants Bambi to lean on Momma Dee for help while he's away on tour. In response, Bambi says, "She keeps violating and violating." As for Momma Dee, she thinks Bambi needs to step it up, "I want to be able to see my grandkids. I just need her to step up her game to being my daughter-in-law."
View this post on Instagram