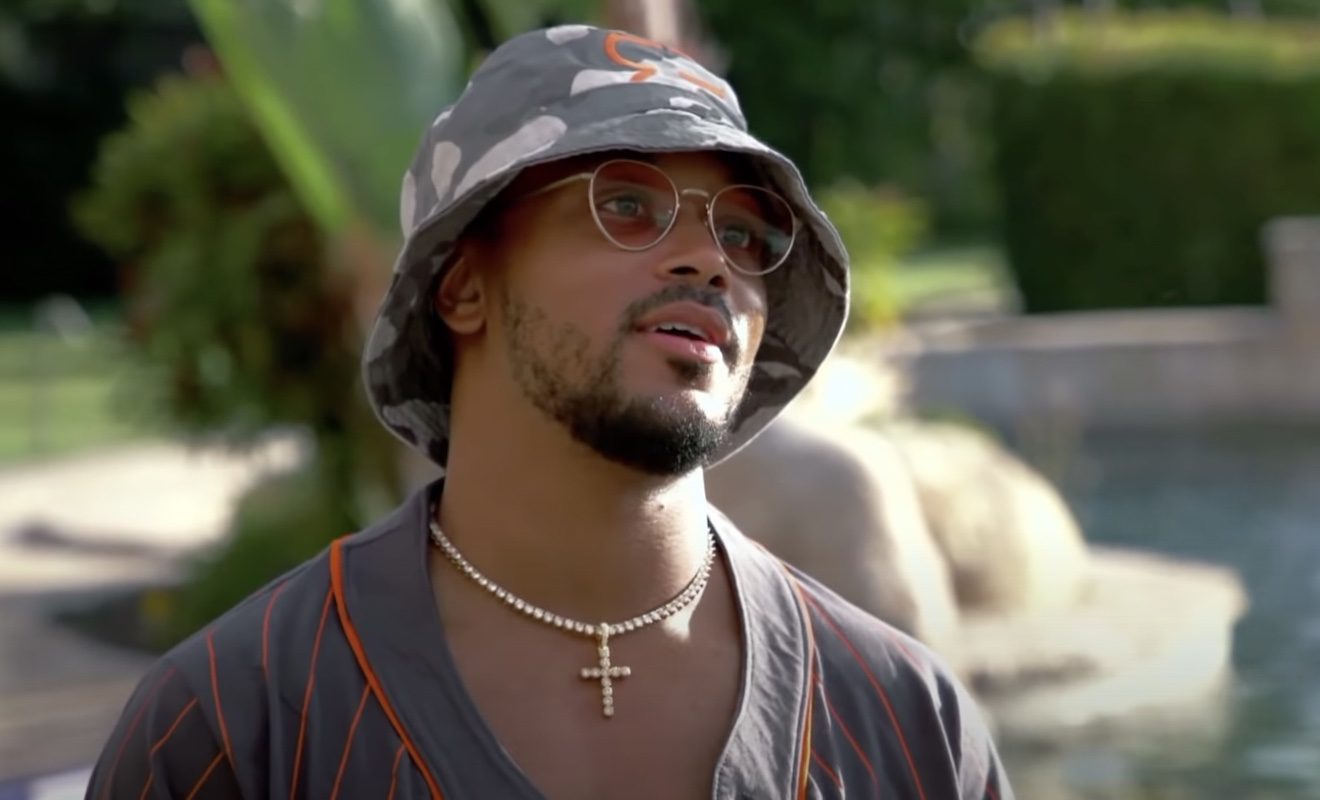 Master P and Romeo Miller have always had a strong bond.
Romeo Miller and Master P have always had a very close relationship. In fact, this was pretty evident in the scenes they filmed for "Growing Up Hip Hop." Before Master P and Romeo decided to depart the reality show, Romeo's friendships with other cast members began to sour. In particular, he fell out with Angela Simmons. Angela was confused after Romeo pulled back from the friendship. She noticed that he stopped answering her calls and text messages. Romeo vented to Vanessa Simmons. And he told her that he didn't like that Angela wouldn't respond to his Bible study texts. Plus, he took issue with the content Angela posts on her Instagram account. He also wanted to disassociate himself from the love triangle narrative with Angela and Bow Wow after Angela's ex was murdered.
This led to Romeo also not being in a good place with Jojo Simmons. Jojo didn't like the way Romeo was treating Angela. So he called Romeo out on the show as well as on social media.
Master P supported Romeo as he began to have tension with other cast members. So when Romeo said that he wanted to make his exit from GUHH, Master P was completely on board. And during an interview via the Breakfast Club, Master P said that "Growing Up Hip Hop" had become too much like "Love And Hip Hop." He thought that their brands required a different platform.
People suspect Romeo Miller and Master P have been shading one another on social media.
Interestingly enough, Romeo confirmed his return to GUHH. He will be on the upcoming episodes. And a lot has changed in his life. He's now a father to a baby girl. Romeo is in a committed relationship with the child's mother. He even reached out to Angela so they could hash things out, too.
However, one relationship that may have soured for Romeo is his close relationship with Master P. The other day his followers noticed that after Master P posted some uplifting words regarding the suicide of Stephen 'tWitch' Boss, Romeo posted an interesting message on his Instagram Story.
He wrote, "Today was a boiling point. I seen a man avoid his own children struggle with suicide and depression but post another man whom passed today that he doesn't even know. Y'all idols be lost. Better stop following the blind. Watch when it's revealed.🤦🏾‍♂️"
View this post on Instagram
After Romeo's message went viral, Master P posted to promote his cereal with Snoop Dog. And he called out the devil.
He wrote, "When you are doing something big, the enemy is going to attack you from all kinds of ways. But you've got to let God fight your battles. Snoop Cereal, we are here to stay. Whatever they meant for harm God will turn it for something good. We went from one cereal flavor to three. Now we can feed even more families. @snoopdogg"
Romeo is still grieving after his sister Tytyana Miller died from fentanyl intoxication earlier this year.