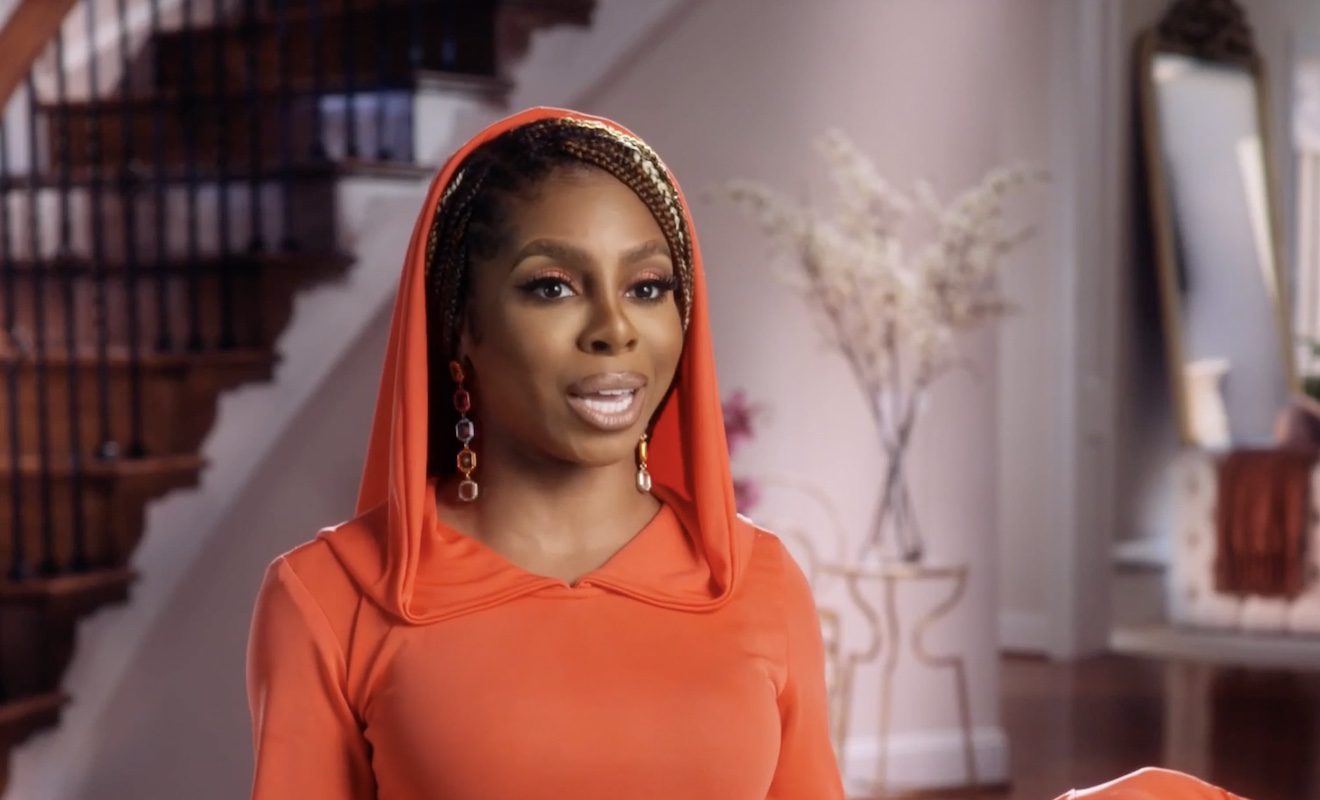 Mia Thornton and Wendy Osefo's feud turned physical in Miami.
"Real Housewives of Potomac" star Candiace Dillard was put in the hot seat during the recent episode. Mia Thornton planned a trip to Miami ahead of Karen Huger's birthday. Once they made it, Mia decided they should eat dinner at Peter Thomas' Bar One. And she considers Peter a friend to her and Gordon Thornton.
Wendy Osefo's muddled business deal with Peter rubbed Mia the wrong way. Her attempt at calling Wendy out in front of everyone else went left quickly. They argued. Mia threw her drink and purse at Wendy before the night was over. While Candiace missed out on all of the drama due to having some business to handle for her music career, she was filled in quickly. She became emotional after learning that Wendy was assaulted.
Candiace Dillard Bassett doesn't like how Wendy Osefo is being treated.
For Candiace, the whole situation is so triggering since her altercation with Monique Samuels wasn't so long ago. However, the difference is Candiace had support from Robyn Dixon, Gizelle Bryant, and Wendy. Robyn and Gizelle were so outraged by Monique's actions that they didn't even continue to film with her. Gizelle even hired a security guard.
So Candiace thinks Gizelle and Robyn are being hypocritical since they have chosen to support Mia and they accused Wendy of "antagonizing" her.
Well, Robyn hasn't been feeling Candiace since the comparisons to the altercation have been made. And Robyn got even by putting Candiace on blast about an Instagram Live video in which she called the other women on the show fake.
"Watch What Happens Live" provided more context.
Ashley Darby then took the moment to get a dig in as well. She said that Candiace told her that Karen Huger went out on a date with another man and people saw them at a restaurant. Ashley said this was important for Karen to know since Candiace just called them fake. Candiace responded by saying Ashley was lying.
Interestingly enough, Candiace had some things to say about the episode on "Watch What Happens Live." She explained why producers didn't catch her in a lie. Plus, she broke down what makes Gizelle and Robyn so hypocritical now when it comes to the altercations that occurred on the show.
Click next for the details.