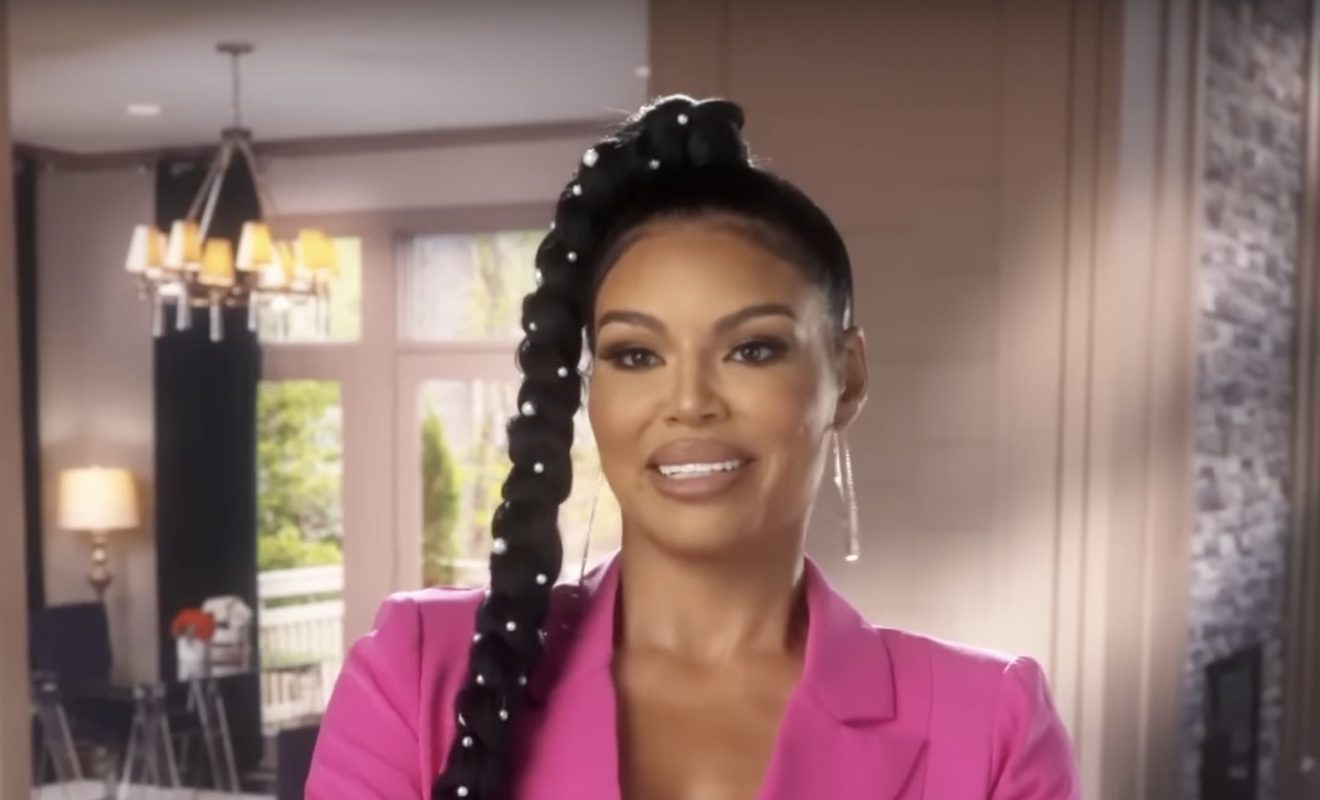 Mia Thornton has been receiving a lot of backlash from RHOP fans.
"Real Housewives of Potomac" fans have a lot to say about Mia Thornton as a result of her actions on the current season. As we reported, Mia had a controversial moment when she assaulted Wendy Osefo. Wendy is still in disbelief that Mia assaulted her with her drink and purse. At the time, the ladies were in Miami. Mia is the one who planned the girls' trip. And things went left because Mia confronted Wendy about a business deal not working out with Peter Thomas. Peter alleged that Wendy approached him about opening up a Nigerian lounge together since he has a lot of experience with his BarOne brand. However, Eddie Osefo warned Wendy that he didn't think the timing was right. So Wendy eased off of moving forward. This didn't sit well with Peter. He later told Mia it was rude for Wendy to show up in Miami without hitting him up first.
After Wendy told Mia that it was absurd to think she needed to contact Peter to give him a heads-up about her traveling plans, the conversation took a sharp turn. Wendy went on to say that she and Eddie don't do things like Mia and Gordon Thornton. Mia got even by tossing her drink and purse at Wendy.
Mia later told her fans that she is regretful of her actions. And she theorizes that she only attacked Wendy because she had too much to drink. Plus, she was under a lot of stress at the time.
Mia Thornton took issue with being called a homewrecker.
Interestingly enough, another controversial moment for Mia has been her fallout with her childhood best friend, Jacqueline Blake. The ladies became frustrated with each other during Ashley Darby's birthday trip to Mexico. Jacqueline told Mia that she needed some more ****. Mia clapped back by accusing Jacqueline of sleeping with married men.
Jacqueline denied sleeping with married men. She also reminded Mia that she got with Gordon while he was married to his first wife. And Mia responded by saying she owned that already. So she's not ashamed.
Interestingly enough, Mia was still a bit irritated after a fan of the show labeled her as a home wrecker on Twitter. It started when Mia tweeted about a single friend giving great relationship advice.
Mia tweeted, "We all have that one friend who always gives the best relationship advice but is still single. 🤭🙄"
A Twitter user replied, "Considering you are a homewrecker, I would just be quiet." Mia responded, "Gordon was the homewrecker, I was married."

Mia then went on to tweet more thoughts about the homewrecker label.
She wrote, "What exactly is a 'Home Wrecker,' is there no philosophical term for men/women who cheat because they are unhappy? What do we call that?"
Mia continued, "Also, if you are Legally Separated and enter into another relationship without your divorce being finalized, are you considered a 'CHEATER' and the other party a 'HOME WRECKER.' 🤔"